Skip Navigation
Outreach
---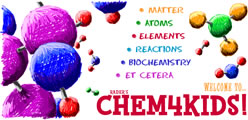 Our outreach activities are designed to promote awareness of and incite excitement in chemistry. These include interactive talks and hands on labs at local high schools, middle schools and general interest seminars for potential/new SBU students. In addition, individual faculty mentor high-school students within their research laboratories. Our department's track record for Intel and Siemens finalists is outstanding (see below).
By introducing both young and older students to the excitement and prospects of chemistry, it is our hope that we increase interest in science in general and increase the number of students who consider it a viable option for their future.
October 4, 2013
High school students visited the Chemistry Department's 14th Annual Chemistry Research Day. Reviewed posters and had discussions with the poster presenters:
Bryan Horan and Janet Byler, Northport High School
Elizabeth Galligan, Patchogue-Medford AP Chemistry
Steven Roach, Bayport Blue Point High School
August 16, 2012
A tour group of summer interns from Long Island Science Center visits the Department of Chemistry seen in photo from the left with two graduate students: Taylor (Zhengyuan) Gu, Megan Himmler, and Dr. Deborah Stoner-Ma (Director of Laboratories) in front row.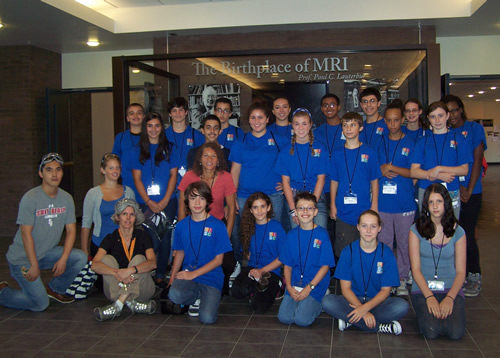 October 30, 2009
Candice Gurbatri
Half Hollow Hills HS West, Dix Hills, NY
Siemens semi-finalist
Mentor: Dr. Elizabeth Boon
Aditya Ramesh
Sachem HS East, Farmingville, NY
Siemens semi-finalist
Mentor: Dr. Elizabeth Boon
Ruoyi Jiang
Ward Melville HS, E. Setauket, NY
Siemens regional finalist
Mentor: Dr. Carlos Simmerling
Kevin Zhao
Ward Melville HS, E. Setauket, NY
Siemens regional finalist
Mentor: Dr. Carlos Simmerling

Daniel Katz
John L Miller Great Neck North HS, Great Neck, NY
Siemens semi-finalist
Mentor: Dr. Roy Lacey
Matthew Kim
Commack HS, Commack, NY
Siemens semi-finalist
Mentor: Dr. Benjamin Hsiao
Cara Lin
Ward Melville HS, E. Setauket, NY
Siemens semi-finalist
Mentor:  Dr. Benjamin Hsiao
Sahil Khetpal
Texas Academy of Math & Science, Denton, TX
Siemens regional finalist
Mentor: Dr. Iwao Ojima