Skip Navigation
Advance Your Career Further, Faster.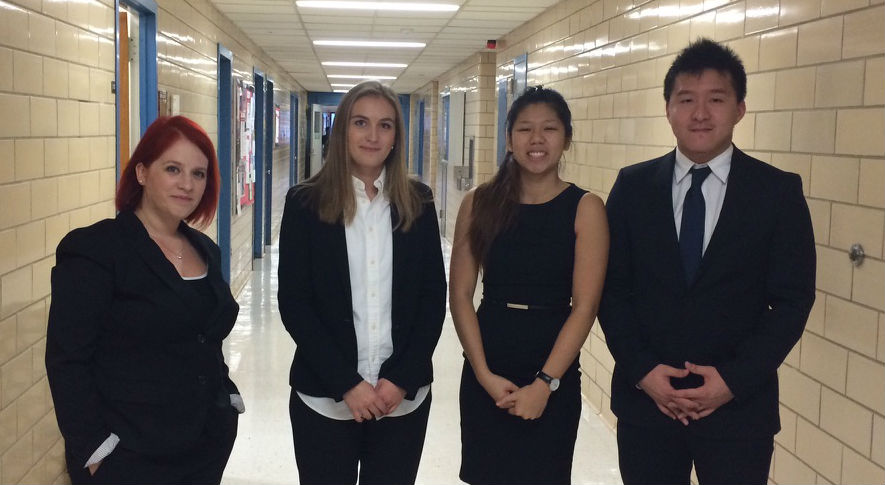 A Stony Brook University College of Business MBA or MS degree can help you take your career to the next level and beyond. Whether you are looking to gain management knowledge and experience, advance your career possibilities, or gain the expertise and confidence to launch your own enterprise, a Stony Brook graduate degree can help get you there. The MBA remains one of the most popular graduate degrees in America, and according to an analysis done exclusively for  Poets&Quants  by  PayScale , which collects salary data from individuals through online pay comparison tools, the MBA delivers hefty seven-figure income over a post-MBA lifetime. * Poets&Quants May 5, 2021: The MBA Premium: What MBAs Earn Over A Lifetime Will Shock You.
Variety of Programs
Stony Brook University's College of Business MBA programs include an MBA, MBA in Finance, MBA in Marketing, MBA in Health Care Management, and MBA in Accounting.  The MBA also offers the option to choose a concentration in Innovation or Operations A nalytics.  MBA programs are either 36 or 48 credits; applicants with an undergraduate degree in business qualify for the 36 credit track; all others will be placed into the 48 track.  The College of Business also offers 30-credit MS in Accounting and MS in Finance degree programs.
Part time graduate students can take advantage of college life, attending evening guest speaker events, networking socials, and workshops sponsored by the Career Center.
Fully Online MBA Program
Starting in Fall 2021, students will be able to attend certain MBA programs on a fully online basis.  These programs include the general MBA and MBA with concentrations in Innovation or Operations Analytics. The fully online MBA is intended for part-time students.
MBA Students Come from all Educational and Professional Backgrounds
One size does not fit all.  Stony Brook MBA students come from all educational and professional backgrounds including medicine, engineering, and non-profit, as well as finance, marketing, operations and more.  Some students begin their graduate programs one to two years after beginning their career, while others come back after ten, twenty, or even thirty years.  The mix of students in class is both energizing and inspiring, with this mix contributing greatly to the overall educational experience.
Flexible Scheduling Options
Our part time students can rely on flexible class schedules. Graduate business courses are offered with a mix of daytime, evening, Saturday and online options.  Courses are offered in Fall and Spring semesters, during the 3-week Winter session, and during our two 6-week Summer sessions.  Most working students take two classes per semester however it is up to the student whether they want to take more or less.
Hear what a current student has to say about the program.
Ready to apply or learn more?  
Visit our admissions page for details on how to apply.  Or contact us to set up an appointment to meet with Joyce Gibson our MBA/MS Admissions Recruitment Advisor by emailing COBgraduate@stonybrook.edu or calling 631-632-7171.