Skip Navigation
Student Staff Employment
The Division of Campus Residences is proud to be the largest student employer on campus, with over 850 student employees.  This includes undergraduate and graduate students in roles such as Resident Assistant,  Conference Assistant, and many other options.  
Marketing Student Staff
Campus Residence is seeking motivated students to work on our marketing team as student marketing assistants. You will be working on a collaborative team to create and maintain content for Campus Residences. You will work closely with a graduate assistant, Marketing Coordinator, and the Director of Housing Administration to support and showcase residential life at Stony Brook University. Responsibilities include creating and maintaining content as a graphic designer, video editor, and/or web designer, attending weekly staff meetings, working in our marketing office during business hours in our Campus Residences Central office located in Mendelsohn Community, and other duties as assigned.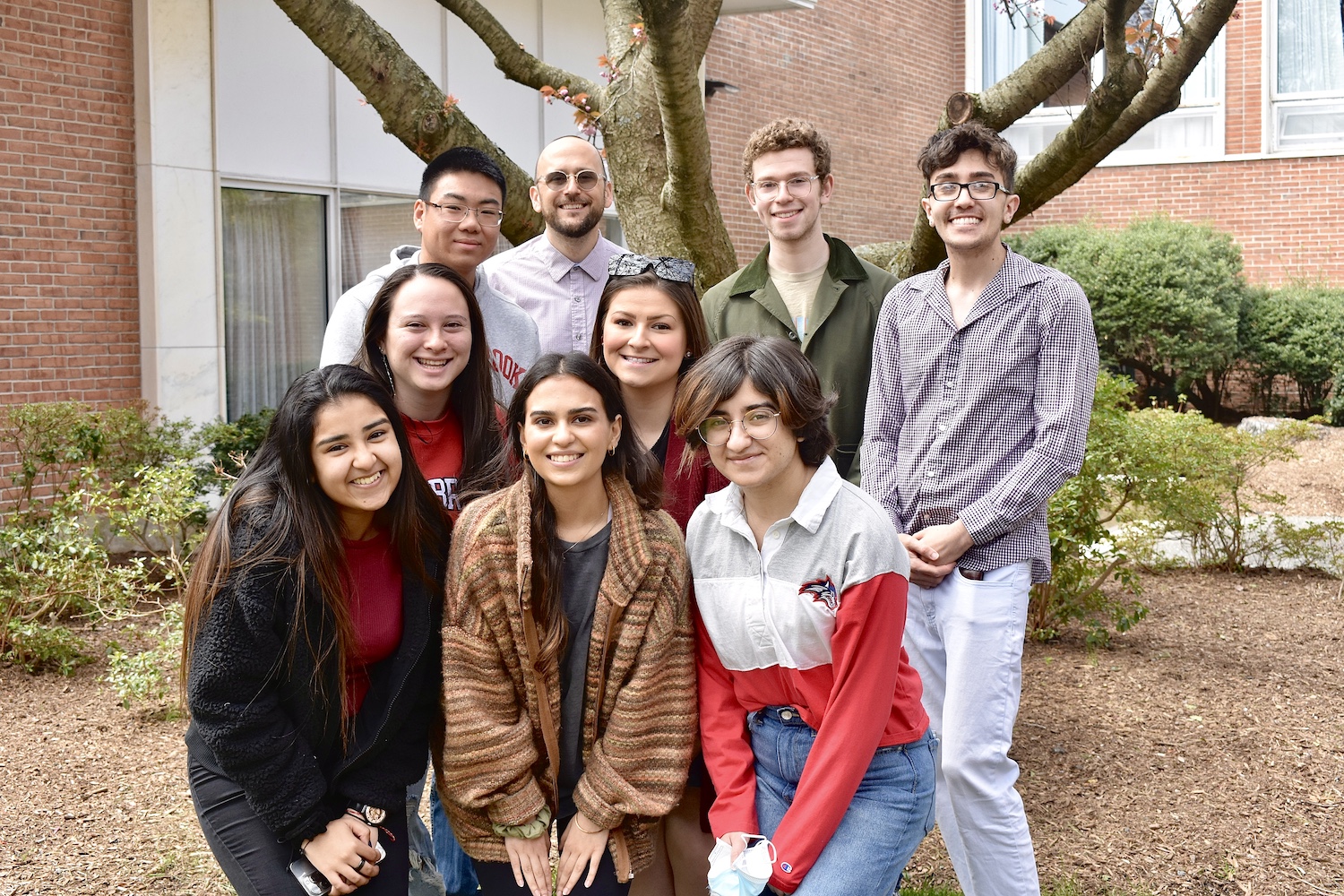 LEARN MORE
Resident Assistant (Undergraduate and Apartment Living)
Resident Assistants (RA) are an integral part of Campus Residences.  Students that serve as an RA have the opportunity to develop their leadership skills, make strong connections with other students, and promote diversity and inclusion across their area.  Both Undergraduate and Graduate Students have the ability to be RA's in the Residence Hall and Apartment Areas.
LEARN MORE
Office Assistant
Students have the opportunity to be an Office Assistant across different areas within Campus Residences.  Every Area has Office Assistants in their area office in order to assist with daily tasks in the office.  This is a great opportunity for students to develop skills and make connections with others in the department.  
LEARN MORE
Residential Tutoring Center Tutor
Tutors help peers to succeed academically. They conduct tutoring sessions to clarify course content and provide study strategies. They are selected on the basis of academic skill, character, and the ability to communicate well with others.
LEARN MORE
Conference Assistant and Summer Housing Assistant
The Conference Housing Assistant (CA) and Summer Housing Assistant (SHA) are the front line customer service and risk management support roles in a residence hall community housing professional, academic, and athletic conferences. They will coordinate the guest registration process (including space preparation and assessment), assist guests with facilities and other related housing concerns, and will be general University ambassadors in providing information about the University and surrounding communities to our Conference Housing guests.
LEARN MORE
Graduate Student Employment
There are a variety of options available for graduate students to find employment in Campus Residences. Students have the ability to work within a variety of roles (e.g. working with our tutoring center) within the department. All of these positions assist students with learning about the field of higher education and developing transferable skills for when they enter the workforce after graduate school.  
We have a few anticipated openings for the 2021-2022 academic year, all job opportunities will be posted to handshake.  
Computer Center Student Employment
Want to work in a computing center,  just fill out the employment application linked below.
Computer Center Work Application