Skip Navigation
News and Events 
Four EDL Students Publish Research in Journal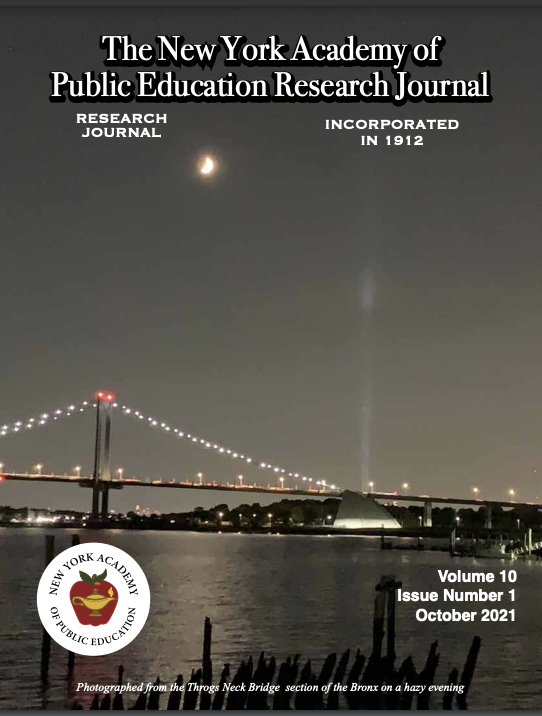 EDL students Wei Ee (Katie) Cheng, Mauricio Gonzalez, Dafny Irizarry and Jennifer Lopez all have articles that appear in the Fall 2022 issue of The New York Academic of Public Education Research Journal.  The issue also features an article from Drs. Robert Scheidet and Cheryl Scheidet.
Sean Miller '17 Publishes Article on Autism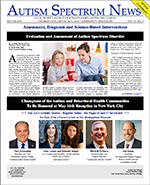 EDL Alum Sean T. Miller has co-authored an article that appears in the Winter 2018 edition of Autism Spectrum News. The article, "Post-Secondary Employment for Young Adults with ASD," examines employment trends and outcomes for individuals with autism.  You can find the article on page 21: http://www.mhnews-autism.org/back_issues/ASN-Winter2018.pdf
EDL Professors Share Research Findings at Library Symposium
EDL professors   Ken Forman and Craig Markson shared the results of their research publication at the 2017 Stony Brook University Libraries' Open Access Symposium. "What are the Relationships Between Poverty, Attendance, Teacher Evaluations, and High School Graduation Rates?" appears in Maximizing Social Science Research Through Publicly Accessible Data Sets, published by IGI Global in October 2017.
Stony Brook University's annual Open Access Symposium explores influential scholarly communication initiatives, including digital humanities, open educational resources (OER), open science and data visualization. The symposium brings open access front and center, with presentations and discussions on its value and meaning for academics, researchers, and librarians.
Dr. Wafa Deeb-Westervelt's New Book Helps Teachers and Administrators Develop Decision-Making Skills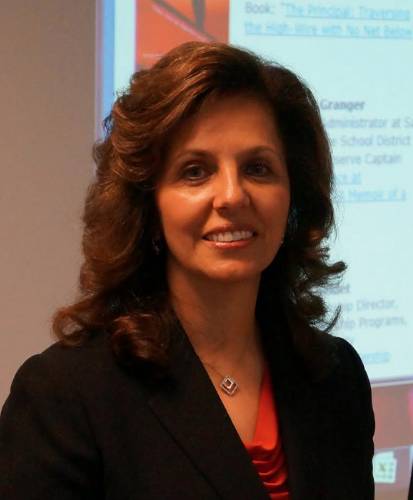 Dr. Deeb-Westervelt has co-authored a book designed to help educators develop strategies related to data-driven decision-making, both for instructional improvement and to focus on the equitable application of their skills and resources to maximize the learning of individual students. Data Talk: Creating Teacher and Administrator Partnerships Around Data – Practical Strategies for Improved Student Achievement identifies typical questions and concerns that teachers and administrators confront in their practices throughout a school year and readdresses these questions through a prescriptive, sequential, logical, and readable process using a school calendar as a template. 
EDL Faculty Publish Journal Articles on the Efficacy of Teacher Evaluations and Evidence-based Observation Practices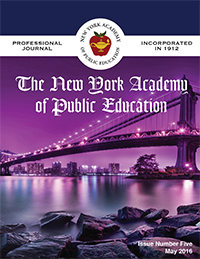 The May 2016 issue of The New York Academy of Public Education Professional Journal  features two articles written by EDL faculty. "The Efficacy of Teacher Evaluations in New York City: A Tale of Two Districts," by Dr. Kenneth Forman and Dr. Craig Markson, explores the correlation between New York State's APPR teacher evaluation system, poverty, attendance rates, and student achievement in New York City's two largest districts. In the same issue, Dr. Don Sternberg discusses teacher observations and his experience as a principal for 36 years in an article titled "Feedback and Feeding Up: Purposeful evidence-based observation practices that serve to improve teacher pedagogy - A guide for administrators." The New York Academy of Public Education is a professional organization that focuses on the advancement and progress of urban education. Read the article
EDL Faculty Kenneth Forman and Wafa Deeb-Westervelt "Diving Into Data" in New Book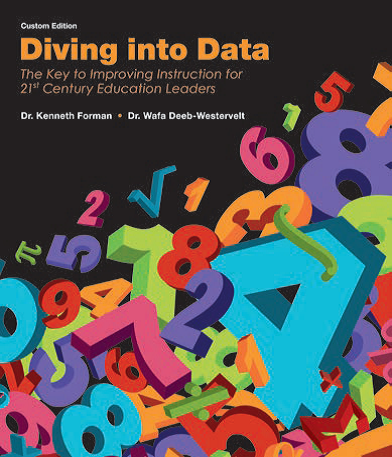 Dr. Kenneth Forman and Dr. Wafa Deeb-Westervelt, lecturers in the Educational Leadership Program, have published a new book for current and aspiring school leaders. Diving into Data: The Key to Improving Instruction for 21st Century Education Leaders requires the reader to review, analyze, and interpret data in order to gain a deeper understanding of factors contributing to organizational effectiveness.  Included are several performance tasks with suggested solutions along with rationales to assist current and future leaders in understanding how to deal with using data effectively. These case studies can be utilized for professional development activities by leaders with teachers or can provide opportunities for aspiring leaders to enhance their test-taking strategies for licensure examinations. They offer new knowledge and strategies for becoming an instructional leader that relies not upon hunches or misconceptions but rather one that employs data in the decision-making process.
Ken Forman and Craig Markson Publish Article on Academic Performance
In an article published in the Journal for Leadership and Instruction, SPD's Dr. Kenneth Forman and Dr. Craig Markson explored correlations between academic achievement, New York's APPR teacher evaluations, poverty, attendance rates and per pupil spending.  Their findings in "Is 'Effective' the New 'Ineffective'? A Crisis with the New York State Teacher Evaluation System" suggest that students would be better served by having funding allocated towards programs that alleviate the negative effects of poverty on academic performance. » Read the article 
EDL Faculty Create Exclusive SBL Examination Preparation Videos
Dr. Ken Forman and Dr. Terry O'Connor developed "Preparing for the School Building Leader Examination: One Question at a Time," a series of 7 videos based on their popular presentation. » Details
Dean Markson Publishes Article; Receives Honor

Dr. Craig Markson had a banner fall term. First, the paper he co-authored with Dr. Albert Inserra, president of Dowling College, was published in The Journal for Leadership and Instruction. The paper, titled "Continuing to Hold the Test Maker Accountable: The ISLLC Standards and the New York State School District Leadership Licensure Assessments," examines the relationship of school leadership candidates' perceptions of their level of training in the Interstate School Leaders Licensure Consortium Standards with their scores the New York State School District Leader (SDL) licensure assessments. If you are preparing for this exam, you might want to review their findings. » Read the article(PDF)
In November, Dr. Markson was inducted into The New York Academy of Public Education, a professional honorary organization that focuses on the advancement and progress of urban education. » Details
Legal History Comes to Life in School Law Classroom
Students in CEQ 528 School Law had the unique experience of meeting the actual litigants in two landmark Supreme Court cases that are prominent components in the curriculum of the course. » Details