Skip Navigation
Fall 2022 Registration
Timeline 
*Important Dates*
Tue, 6/21 -      Registration Opens
Sun, 7/17 -    Registration Closes
Mon-Fri, 7/18-22 - Lottery Process
 Mon, 7/25 -   Registration Reopens
                                (1st come 1st serve)
Mon, 8/1 -  Registration Final Close
OLLI Summer 

 

Reimagined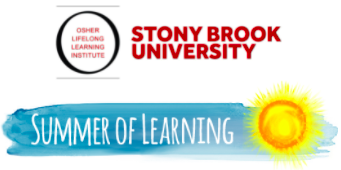 6/6/22 - 7/14/22
Join Our 
Mailing List 
for the latest
OLLI updates!
CONTACT US
Phone: (631) 632-OLLI (6554)
THE OLLI OFFICE IS OPEN FROM 8:30 AM TO 4:30 PM MONDAY THROUGH FRIDAY
The Fall 2022 semester will be conducted both in-person, virtual and hybrid, for the quickest response to your questions please email us. 
Get OLLI in Your Inbox
Join our subscriber list to receive OLLI news, events and information!