Skip Navigation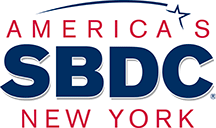 Small Business Development Center at Stony Brook University
University Programs
Meet Our Resource Partners Here at Stony Brook
The Stony Brook SBDC is only one of a number of Centers within the Stony Brook University campus community that is interested in promoting small business on Long Island.

Here's a list of the company we keep:

Long Island High Technology Incubator
The Long Island High Technology Incubator (LIHTI) is a non-profit organization dedicated to helping new technologically-innovative companies to grow by providing them with a variety of support resources and services. Since its opening in 1992, the Incubator has been associated with more than 70 businesses, and 44 companies have graduated successfully from the LIHTI program, contributing over $2.5B to the national economy and creating jobs for over 500 employees.

Calverton Business Incubator
The Calverton Business Incubator is owned and operated by Stony Brook University. The 34,000 square-foot incubator reflects the traditional strengths of the East End of Long Island and focuses on nurturing the development of new agriculture, aquaculture, and environmental technologies.

Strategic Partnership for Industrial Resurgence
Since 2001, Stony Brook's SPIR program has leveraged $0.45M in NY State funding 1:35 to help to bring in $16.4M in federal SBIR/STTR funding to our SPIR partner companies. SPIR also continues to provide a record level of support to Stony Brook's incubator companies to assist them in developing their technologies. Over the years, SPIR has worked with 62 Stony Brook incubator companies including companies involved in the incubator without walls program.

NYSTAR Center for Biotechnology
The Center for Biotechnology was established in 1983 as a cooperative research and development partnership between universities, private industry, and New York State. Its goal has been to capitalize on the resources of New York's medical biotechnology research for the purpose of fuelling economic development in New York State.
NYSTAR Center for Advanced Sensor Technology
The State Center for Advanced Technology at the State University of New York at Stony Brook intends to provide an organizational framework and intellectual and material resources for the development of sensor-related technologies in New York State by facilitating partnership between NYS industry and university research, the most important outcome being new jobs and improved profitability and competitiveness of New York State businesses.

Advanced Energy Research and Technology Center
The mission of this new center is innovative energy research, education and technology deployments with a focus on efficiency, conservation, renewable energy and nanotechnology applications for new and novel sources of energy.

Center for Emerging Technologies
Global economies require continuous professional education and training. Stony Brook University's Corporate Education and Training Group can be your partner in corporate development. Programs are offered at the location of your choice: on-site at your company facilities, or at conveniently located training centers on Long Island.
Health and Rehabilitation Sciences
Rehabilitation Engineering and Assistive Technology Society of Northern America (RESNA) has an annual showcase of creative and innovative assistive technology designs.  Competition participants have often moved on to become leaders in the field. Student teams represent a wide variety of disciplines including mechanical, electrical, and biomedical engineering; computer information science; architecture; and physical and occupational therapy. Entries are judged on originality, quality of design, and usefulness to persons with disabilities.