Skip Navigation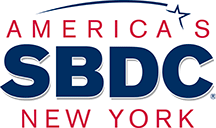 Small Business Development Center at Stony Brook University
What We Offer
Confidential and no-cost one-on-one counseling with our NYS Certified business counselors
On-site assistance available-at your business location
Workshops offered on key topics and areas of specific concern for business owners
Resources at the Research Network that can assist with market information, industry trends, sample business plans, etc.

---

Asesoramiento confidencial y sin costo uno a uno con nuestros asesores comerciales certificados de NYS
Asistencia disponible en el locación de su empresa
Talleres ofrecidos sobre temas clave y áreas de preocupación específica para dueños de negocios
Recursos en la Red de Investigación que pueden ayudar con información de mercado, tendencias de industria, ejemplos de planes de negocios, etc.


 The Hispanic initiative has been generously sponsored by Bank of America. We are proud to partner with them on this economic intitative.
---
Bank of America Hispanic Initiative Presentations En Español
---
Bank of America Hispanic Initiative Award Ceremony
---
 ¡DESDE PATCHOGUE Y BRENTWOOD!
ATENCIÓN NEGOCIOS HISPANOS
¡CONSEJERÍA DE NEGOCIOS VIRTUAL UNA VEZ AL MES!
GRATIS Y CONFIDENCIAL!
Si piensa iniciar tu empresa o deseas fortalecer y hacer crecer la que tienes, programa una cita ya! Nuestra Consejera de Negocios Certificada por el Estado de Nueva York Jacqueline R Franco te asistirá.
Consejeria
Investigación de Mercado
Entrenamiento
REGISTRATE AQUI POR PATCHOGUE
Regístrate en el 631-654-4700 ext 153 o al 631-632-9837o en el email: sbdc@stonybrook.edu
REGISTRATE AQUI POR BRENTWOOD
Regístrate en el 631-273-7883 ext 132 o al 631-632-9837o en el email: sbdc@stonybrook.edu
---
Find Out More
Programs
See All Events
---
BEWARE OF SCAMS AND FRAUD SCHEMES
SBA Disaster Loan and PPP Scams
During these economically difficult times, please be on the lookout for grant fraud, loan fraud, and phishing!
---
This Week's TECHtalk
OpenAI Announces GPT-4, the next generation of its artificial intelligence language model that powers ChatGPT. The company claims the model is "more creative and collaborative than ever before" and "can solve difficult problems with greater accuracy." It can parse both text and image input, though still can only respond via text. The new model is available to the general public via ChatGPT Plus, OpenAI's $20 monthly ChatGPT subscription, and is powering Microsoft's Bing chatbot. It will also be accessible as an API for developers to build on.
This Week's Rec
Want to stay on top of new tech? Check out the MIT Technology Review.
---
Offshore Wind Supplier Opportunities
NYSERDA maintains an Offshore Wind Supply Chain Database that showcases local, regional, and global companies with capabilities to serve the offshore wind industry. Visit the Business Network for Offshore Wind for more information.
---
New Things Taxpayers Should Consider as They Get Ready to File Taxes in 2021
When people get ready to file their federal tax return there are new things to consider when it comes to which credits to claim and what deductions to take. These things can affect the size of any refund the taxpayer may receive.
Employee Retention Credit
Tax incentives for keeping employees on the payroll if your business:
Has 500 or fewer employees;

Was at least partly closed due to a government order OR the business's revenue declined by 20% or more for any

quarter this year; AND

You kept employees on the payroll: You may be eligible for 2021 employee retention tax credits of up to $28,000 per employee. And the longer you keep your employees on payroll, the more benefits you are eligible to receive.



---
New York State Directory of Small Business Programs
---
Directory of Resources for Minority Businesspersons
For more information, click here
---
SBA Disaster Assistance
SBA Disaster Assistance through the Stony Brook SBDC in Response to the Corona Virus

A Business Advisor will help you through the abundance of resources available for your particular business/industry.
---
Tourism Return-To-Work Grant Program
To assist with the revitalization of the tourism industry in New York State, Empire State Development will award grants to qualifying tourism businesses in New York State that suffered economic hardship due to COVID-19.
Learn more on our Disaster Relief page.
---
Meet in New York Grant Program
To assist with the revitalization of the meetings and events industry in New York State, Empire State Development's Division of Tourism will award grants to qualifying New York State event venues that have experienced economic hardship from COVID-19.
Learn more on our Disaster Relief page.
---
American Rescue Plan (ARP) Act Child Care Stabilization Funds
The American Rescue Plan (ARP) Act included $39 billion in new child care funding. Learn more about child care stabilization grants to providers, Child Care and Development Fund (CCDF) Discretionary Funds, and FAQ here.
---
Restaurant Resiliency Program Application
The Restaurant Resiliency Program will provide relief to the restaurant industry, which continues to face severe challenges from the COVID-19 pandemic.
Learn more on our Disaster Relief page
---
Restaurant Return To Work Tax Credit FAQ
Empire State Development released a new Restaurant Return to Work Tax Credit FAQ. Read the full FAQ on our Disaster Relief page.
---
PPP & EIDL Borrowers Now Eligible for the New York Forward Loan Fund
---
SBA Extends Deferment Period for all COVID-19 EIDL and Other Disaster Loans until 2022
---
30/60/90 Day Plan
A comprehensive plan for pivoting your business during COVID-19. Authored by Stony Brook SBDC business advisor Willa Smith
---
New York Forward Loan Fund (NYFLF)
---
Federal Reserve Board Expands its Main Street Lending Program to Allow More Small and Medium-sized Businesses to Be Able to Receive Support
---
Additional COVID-19 Resources for Businesses
---
Read All News