Skip Navigation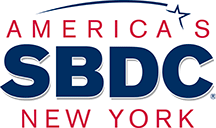 Small Business Development Center at Stony Brook University
What We Offer
Confidential and no-cost one-on-one counseling with our NYS Certified business counselors
On-site assistance available-at your business location
Workshops offered on key topics and areas of specific concern for business owners
Resources at the Research Network that can assist with market information, industry trends, sample business plans, etc
Find Out More
Upcoming Events
2018 STONY BROOK ENTREPRENEURS CHALLENGE
AWARDS
Congratulations are in Order!
Two innovative companies tied for 2nd place in the Local Stony Brook University Competition:  EngageWhiz and Versitable. SBDC Business Advisor, 
Ree Wackett, stated: 
"The innovative spirit in entrepreneurship is alive and well at Stony Brook University.  It was an honor and privilege to mentor and coach an award winning student team!"
Roflex, Epistem Interactive, and EZ Find, three-way tie for first in the local competition, advanced to the Regional Business Plan Competition at Bridgeworks in Long Beach with Roflex and Epistem taking 1st and 2nd to advance to the State Business Plan Competition. 
Roflex was awarded the People's Choice Award during the Albany State Competition.  
SBDC Advisor, Bob Harrison, stated "I had the privilege of working with and coaching three Award Winning Teams from the Stony Brook Student Entrepreneur Challenge.  Our SBU Student teams excelled in presenting their technology offerings.  Congratulations and all the best in developing their technology companies!"
Roflex state award winner, Joseph Muller stated:  "Overall, the teams that were competing today (at States) were very competitive, and we learned a lot about what makes a project attractive. Many of the winning teams had met very specific milestones, were personally interacting with their customers, and had slide shows that were uniquely designed to match their brand. Looking forward to improving and moving forward!"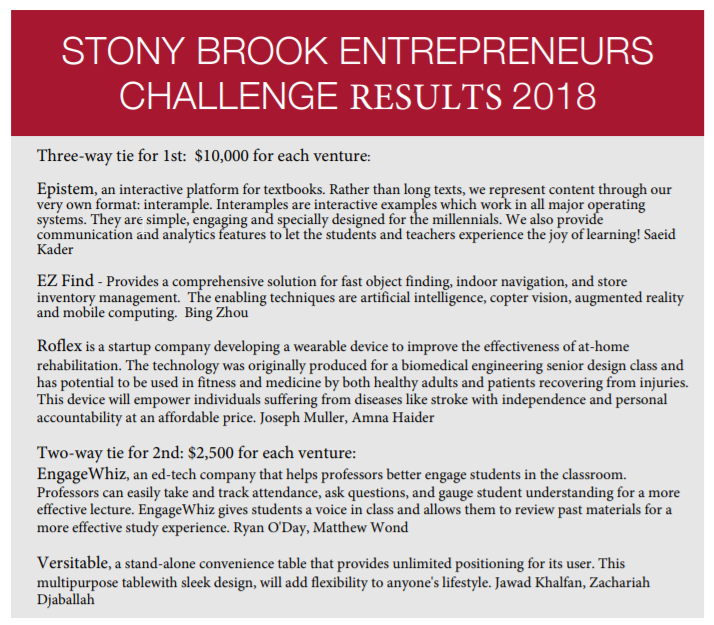 Click here for more information