Skip Navigation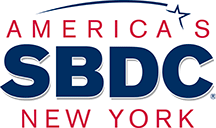 Small Business Development Center at Stony Brook University
What We Offer
Confidential and no-cost one-on-one counseling with our NYS Certified business counselors
On-site assistance available-at your business location
Workshops offered on key topics and areas of specific concern for business owners
Resources at the Research Network that can assist with market information, industry trends, sample business plans, etc
---
6 Ways to Improve Your Business's Online Presence
Click here to find out ways to improve your online presence for your business.
Find Out More
Register for Workshop
---
SBIR/STTR Grant  Proposal Writing Clinic
The Small Business Development Center (SBDC) at Stony Brook University is announcing a free SBIR/STTR Phase I Proposal Writing Clinic March 26, 2019, followed by one-on-one counseling for selected, near-term SBIR/STTR proposals on March 27, 2019. 
Presented by  Sharon Ballard of Enable Ventures, Inc., this clinic will hone skills and help participants to prepare proposals for Phase I or Phase II SBIR/STTR grants.
In order to participate in the clinic you must be an SBDC client.
Please click on the link below to access the application to participate:
SBIR/STTR Clinic Application  and submit to martha.stansbury@stonybrook.edu for Committee review and acceptance into the program.  Be advised that participation in this Clinic is limited.
The deadline for submission is March 10, 2019.  Those selected to participate will be notified on or before March 20 th.
See All Events
NewsWorthy
Stony Brook Student Entrepreneurs Challenge 2019
Looking for all cool business ideas!
Sign up for the   Stony Brook Entrepreneurs Challenge  (SBEC) and win a share of $50,000 toward making your idea into a company. 
The Challenge has awarded almost half a million dollars to Stony Brook student entrepreneurs. You will pitch your idea to a campus panel of experienced venture funders, entrepreneurs and business services professionals--and you may be selected for NSF I-Corps Site and/or the regional competition for more funding.
Open to any student/any level/any program.
---
Technology Grants for Small Business
Stony Brook University's Small Business Development Center (SBDC) is administering a program to provide matching funds for laboratory equipment to successful Small Business Innovation Research (SBIR) grant recipients throughout Nassau and Suffolk Counties.  
The Program is funded by an incentive package offered by New York State's Empire State Development Agency to the Stony Brook University Research Foundation and agreed upon in a contract signed May 2, 2014. These matching grants will reimburse up to 20% of the cost for eligible laboratory equipment purchased by SBIR winning companies up to a maximum of $50,000.
The current time limit of opportunity to apply to the Stony Brook SBDC is April 30, 2020. If all the funds are not expended by that time, the April 2020 date may be extended. Therefore, future SBIR awards, including those currently applied for, may also be eligible for the matching funds.
If you are interested in this opportunity, please contact us at 631-632-9084 for an appointment.  If you have questions about the matching grant prior to making an appointment, please email us at martha.stansbury@stonybrook.edu. 
Read All News