Skip Navigation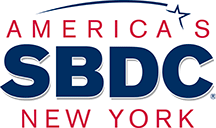 Small Business Development Center at Stony Brook University
What We Offer
Confidential and no-cost one-on-one counseling with our NYS Certified business counselors
On-site assistance available-at your business location
Workshops offered on key topics and areas of specific concern for business owners
Resources at the Research Network that can assist with market information, industry trends, sample business plans, etc.

---

Asesoramiento confidencial y sin costo uno a uno con nuestros asesores comerciales certificados de NYS
Asistencia disponible en el locación de su empresa
Talleres ofrecidos sobre temas clave y áreas de preocupación específica para dueños de negocios
Recursos en la Red de Investigaci ón que pueden ayudar con información de mercado, tendencias de industria, ejemplos de planes de negocios, etc.


 The Hispanic initiative has been generously sponsored by Bank of America. We are proud to partner with them on this economic intitative.
---
Bank of America Hispanic Initiative Presentations En Español
---
Bank of America Hispanic Initiative Award Ceremony
---
  ¡DESDE PATCHOGUE Y BRENTWOOD!
ATENCIÓN NEGOCIOS HISPANOS
¡CONSEJERÍA DE NEGOCIOS VIRTUAL UNA VEZ AL MES!
GRATIS Y CONFIDENCIAL!
Si piensa iniciar tu empresa o deseas fortalecer y hacer crecer la que  tienes, programa una cita ya! Nuestra Consejera de Negocios Certificada  por el Estado de Nueva York Jacqueline R Franco te asistirá.
Consejeria
Investigación de Mercado
Entrenamiento
REGISTRATE AQUI POR PATCHOGUE
Regístrate en el 631-654-4700 ext 153 o al 631-632-9837o en el email: sbdc@stonybrook.edu
REGISTRATE AQUI POR BRENTWOOD
Regístrate en el 631-273-7883 ext 132 o al 631-632-9837 o en el email: sbdc@stonybrook.edu
---
Find Out More
Recovery Programs
See All Events
---
Directory of Resources for Minority Businesspersons
For more information, click here
---
Stony Brook SBDC Technology Enhancement Program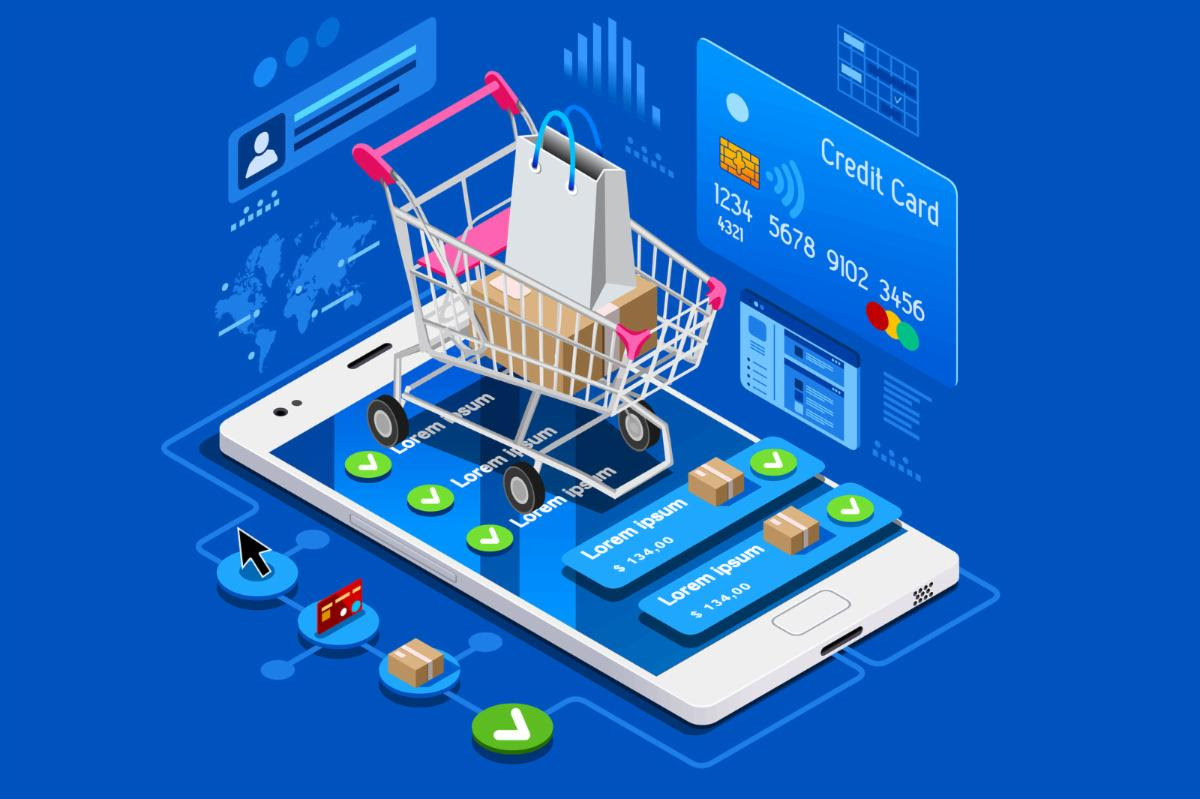 Identify, Track and Engage a Loyal Customer Base with free Technology Enhancement Assistance
Who is Your Trending Customer Base?
How are You Reaching This Audience?
Tech Focus:
Digital Menus
App-Based Ordering
Server VS Tablet
Contact SBDC For Free Online Appointment
Stony Brook University - Suffolk County Forward Programs
Small Business Tech Enhancement Program:
The SBDC has partnered with Suffolk County Forward Program and Stony Brook University Colleges of Business and Engineering to assist Suffolk County small business owners enhance online technology capabilities. The Technology Enhancement Program will assess small businesses' current technology profile, pinpoint needs, and assist in developing solutions.
For more information on all Suffolk County Forward programs, visit the Stony Brook University College of Business Website.
This Week's TECHTalk
New York just launched Excelsior Pass , the US' first state administered digital health app. The vaccine passport program runs on an IBM blockchain and cross-references patient data with state health records. Essentially this means New Yorkers will now be able to just pull up a code on their cellphone to prove that they've been vaccinated against COVID-19 or tested negative for it.
If you own a restaurant or a small business impacted by the pandemic, contact us to learn more about available technology solutions to help you survive and grow your business.
This Week's Rec
Want to look best on video calls but your webcam is not getting it done? No sweat, use  Camo to turn your iPhone into a webcam and stream hi-res video directly from the camera on your phone.

---
  BEWARE OF SCAMS AND FRAUD SCHEMES
SBA Disaster Loan and PPP Scams
During these economically difficult times, please be on the lookout for grant fraud, loan fraud, and phishing!
---
New Things Taxpayers Should Consider as They Get Ready to File Taxes in 2021
When people get ready to file their federal tax return there are new things to consider when it comes to which credits to claim and what deductions to take. These things can affect the size of any refund the taxpayer may receive.
SBA Disaster Assistance
SBA Disaster Assistance through the Stony Brook SBDC in Response to the Corona Virus

A Business Advisor will help you through the abundance of resources available for your particular business/industry.
---
SBA Opens Shuttered Venue Operators Grant Applications
Venue Operators can now apply for the SBA's SHuttered Venue Operators Grant. For a full user guide and tips to apply for the new application, click here
---
Join the SBA for a Three-Part Series on Small Business Financing
Session One:  The 504 loan Program. Wednesday, April 7 th from 1-2 pm
Session Two: 7(a) loans, Express loans. Wednesday, April 14 th from 1-2 pm
Session Three: Microloans and Community Advantage loans. Wednesday, April 21 st from 1-2 pm
---
Paycheck Protection Program Open Through May 31st, 2021
The U.S. Small Business Administration (SBA), in consultation with the Treasury Department, announced that the Paycheck Protection Program (PPP) will re-open for new borrowers and certain existing PPP borrowers. To learn more, click here.
---
SBA to Increase Lending Limit for COVID-19 Economic Injury Disaster Loans
Starting the week of April 6, 2021, the SBA is raising the loan limit small businesses and non-profit organizations can borrow through its COVID-19 EIDL program. To learn more, click here
---
PPP & EIDL Borrowers Now Eligible for the New York Forward Loan Fund
The New York Forward Loan Fund (NYFLF) is an economic recovery loan program aimed at supporting New York State small businesses, nonprofits and small residential landlords as they reopen after the COVID-19 outbreak and NYS on PAUSE. 
When the NYFLF launched in May, the fund was open only to New York-based small businesses that did not receive PPP or EIDL. Now, small businesses and non-profits that received a PPP loan of $500,000 or less or an EIDL loan of $150,000 or less may be eligible for a NYFLF loan
To learn if you are eligible and to apply, click here
---
SBA Extends Deferment Period for all COVID-19 EIDL and Other Disaster Loans until 2022

All SBA disaster loans made in calendar year 2020, including COVID-19 EIDL, will have a first payment due date extended from 12-months to 24-months from the date of the note.

All SBA disaster loans made in calendar year 2021, including COVID-19 EIDL, will have a first payment due date extended from 12-months to 18-months from the date of the note.
Learn more here
---
SBA Removes SAM Registration Requirement for the Restaurant Revitalization Grant Program
The SBA has updated their requirements for the Restaurant Revitalization Grant Program, as well as ansered a series of frequently asked questions. The FAQ, compliled by the Independent Restaurant Coalition, can be read here
---
Restaurant Revitalization Grant Program
An eligible business may receive a tax-free federal grant equal to the amount of its pandemic-related revenue loss, calculated by subtracting its 2020 gross receipts from its 2019 gross receipts. Read the policy brief here

---
USDA Announces 'Pandemic Assistance for Producers' to Distribute Resources
The USDA is establishing new programs and efforts to bring financial assistance to farmers, ranchers, and producers who felt the impact of COVID-19 market disruptions. The new initiative, known as the USDA Pandemic Assistance for Producers, will reach a broader set of producers than in previous COVID-19 aid programs. Learn more here
---
  New York State Directory of Small Business Programs
---
Empire State Digital
New York State has partnered for a first-in-the-nation program with leading global e-commerce partners—Shopify, Square, Clearbanc, and Etsy—to accelerate New York State- based small businesses' ability to grow their online presence.
---
---
  SBA Coronavirus Small Business Financial Assistance Programs and Resources
For more complete information on these programs (and other assistance options), click here to visit the SBA's   page.
Pursuit provides businesses with  affordable loans and resources  so that they can transform and grow. Check out their   COVID-19 Resource Center .
New York Forward Loan Fund (NYFLF)
Federal Reserve Board Expands its Main Street Lending Program to Allow More Small and Medium-sized Businesses to Be Able to Receive Support

2021 State of the Restaurant Industry
30/60/90 Day Plan - A comprehensive plan for pivoting your business during COVID-19. Authored by Stony Brook SBDC business advisor Willa Smith

Additional COVID-19 Resources for Businesses
---
Read All News