Skip Navigation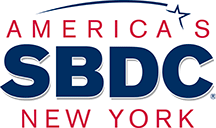 Small Business Development Center at Stony Brook University
What We Offer
Confidential and no-cost one-on-one counseling with our NYS Certified business counselors
On-site assistance available-at your business location
Workshops offered on key topics and areas of specific concern for business owners
Resources at the Research Network that can assist with market information, industry trends, sample business plans, etc
---
6 Ways to Improve Your Business's Online Presence
Click here to find out ways to improve your online presence for your business.
Find Out More
Register for Workshop
 On Tuesday, April 9th, the Manufacturing and Technology Resource Consortium (MTRC) held a ribbon cutting event at the Center of Excellence in Wireless and Information Technology (CEWIT) to open the Rapid Prototyping User Facility.
See All Events
NewsWorthy
Stony Brook Student Entrepreneur Challenge 2019
The 2019 Stony Brook Student Entrepreneur Challenge. was held on Monday, April 1st at the Long Island High Technology Incubator (LIGHTI).
Here are some of the Stony Brook students that presented (from left to right): Bing Zhou, Zongxing Xie, Shrish Patel, Akshay Aurora, Jeremy Lu, Dhruv Suri, Eden Dsouza, Philipp Koehler, Lediona Zharku, Elona Zharku, and Yark Beyan 
For more pictures, click here.
The following students were awarded:
1st place: Shrish Patel- SolarClear- $10,000
2nd place: Yark Beyan- African Grow N' Glow- $7,000
3rd place: Samantha Frontario- Condolences Online- $5,000
4th place: Jeremy Lu- CharGo- $5,000
5th place (tie): Collin Kwasnik- Sustainable Medical Solutions EcoPPE- $1,500 and Dhruv Suri & Akshay Aurora- DroneX- $1,500
---
Technology Grants for Small Business
The Stony Brook Small Business Development Center (SBDC) recently held a SBIR/STTR Grant Proposal Writing Clinic on March 26th and 27th. For more information about the clinic,   click here.
---
The SBDC is currently administering a program to provide matching funds for laboratory equipment to successful Small Business Innovation Research (SBIR) grant recipients throughout Nassau and Suffolk Counties.  
This matching grant will reimburse up to 20% of the cost for eligible laboratory equipment purchased by SBIR winning companies up to a maximum of $50,000.
If you are interested in this opportunity, please contact us at 631-632-9084 for an appointment.  If you have questions about the matching grant prior to making an appointment, please email us at martha.stansbury@stonybrook.edu. 
Read All News