Skip Navigation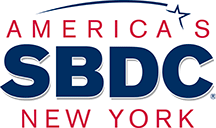 Small Business Development Center at Stony Brook University
What We Offer
Confidential and no-cost one-on-one counseling with our NYS Certified business counselors
On-site assistance available-at your business location
Workshops offered on key topics and areas of specific concern for business owners
Resources at the Research Network that can assist with market information, industry trends, sample business plans, etc
Due to the COVID-19 pandemic, all counseling sessions will be conducted via phone or virtually via Zoom. Please click on the link below to learn the Zoom platform.
How to Connect on Zoom Platform - iOS and Android
How to Connect on Zoom Platform - Desktop and Laptop PC
---
Asesoramiento confidencial y sin costo uno a uno con nuestros asesores comerciales certificados de NYS
Asistencia en situdisponible en el locación de su empresa
Talleres ofrecidos sobre temas clave y áreas de preocupación específica para dueños de negocios
Recursos en leRed de Investigaci

ón que pueden ayudar con información de mercado, tendencias de industria, ejemplos de planes de negocios, etc.
The Hispanic initiative has been generously sponsored by Bank of America. We are proud to partner with them on this economic intitative.
Find Out More
Recovery Programs
See All Events
Upcoming Events
---
COVID-19 Economic Recovery Assistance
Through the Stony Brook Small Business Development Center and College of Business, a special partnership was developed by Suffolk County Executive, Steve Bellone, called Suffolk Forward. Businesses will have access to resources and expertise of faculty, students, alumni, and business partners. An important role for Stony Brook's Small Business Development Center and College of Business is to do all they can to support economic development on Long Island. This is particularly critical now. 
Stony Brook University - Suffolk County Forward Programs
Small Business Tech Enhancement Program:
The SBDC has partnered with Suffolk County Forward Program and Stony Brook University Colleges of Business and Engineering to assist Suffolk County small business owners enhance online technology capabilities.

The Technology Enhancement Program will assess small businesses' current technology profile, pinpoint needs, and assist in developing solutions, including not not limited to:
Setting Up Contactless and Remote Payments
This is a top priority for retail customers looking to avoid touching surfaces and perhaps even eliminating any in-person contact. We're helping small businesses utilize credit card readers such as the  Square Reader and  PayPal  to help them accept mobile payments like Apple Pay and Google Pay along with other contactless payment methods. Both are hardware devices that can be attached to most tablets and smartphones and both also offer ecommerce solutions that can be integrated through websites. For example, Square works along with website builder Weebly to offer small businesses the ability to accept payments on their websites.
Ensuring Websites are Mobile Friendly
By 2021, mobile ecommerce sales are expected to account for more than half of all ecommerce sales. Thus we've been ensuring all our small business clients are thinking not just mobile friendly but in many cases, mobile first. For businesses already online, we assist in adapting a website for easy mobile in addition to desktop access. For business not yet online, this means utilizing free wesite builders such as Weebly to get these businesses online and setting up their online stores.
Managing Delivery Orders From Multiple Delivery Services
Ordering online is now the primary source of revenue for many restaurants with the average restaurant using at least three different food delivery services such as Grubhub, UberEATS and DoorDash. But it's hard for a small business to keep track of all the orders and receipts from each delivery platform so we've been helping our restaurant owners use services such as  Otter to consolidate all their delivery orders and take control of their delivery business.
This Program is Limited to Suffolk County Businesses as Part of the Suffolk County Forward Program
To participate in this free program, request a  virtual appointment at the Stony Brook SBDC.
For more information on all Suffolk County Forward programs, visit the Stony Brook University College of Business Website.
BNB Bank Sponsers Unique Collaboration Amongst Dynamic Centers of Stony Brook University
In response to small business economic injury, BNB has sponsored the Stony Brook SBDC to create a Business Resiliency and Recovery Program conceived to provide critical tools for the ongoing sustainability and success of small businesses. Aligned with the Stony Brook Small Business Development Center (SBDC), Research Assistants in the College of Business (COB) and Center of Entrepreneurial Finance (CEF), will, under the guidance of industry-expert faculty, research proven resiliency and recovery tools and using those tools, create webinars by industry that will help businesses respond to economic injury and recover as quickly as possible. "Critical times, calls for critical tools, and this program is going to help keep businesses alive and well." Said, Dan Delehanty, CRA Officer, Director of Community Development at BNB Bank.
SBA Disaster Assistance
SBA Disaster Assistance through the Stony Brook SBDC in Response to the Corona Virus

A Business Advisor will help you through the abundance of resources available for your particular business/industry and to avoid the most common mistake of incomplete or inaccurate Economic Injury Disaster Assistance Loan application.
---
PPP Deadline Extended to August 8th
These Updated Applications from the SBA and the Treasury expand on the coverage period, minimize the proportions required for payroll costs, and establish a "Safe Harbor" for businesses.
---
  SBA Coronavirus Small Business Financial Assistance Programs
For more complete information on these programs (and other assistance options), visit SBA's   page.
Pursuit provides businesses with  affordable loans and resources  so that they can transform and grow. Check out their   COVID-19 Resource Center .
New York Forward Loan Fund (NYFLF)
Governor Andrew Cuomo announced that the state is launching 'NY Forward,' a $100 million loan fund to provide flexible and affordable loans to help small businesses, eligible only to those small businesses who did not receive federal COVID-19 funding assistance under the SBA Paycheck Protection Program (PPP) or SBA Economic Injury Disaster Loan (EIDL).
Pre-applications will open on May 26, 2020 at Noon Eastern Daylight Time and will be on a rolling basis thereafter as regions and industries reopen.
Click here for more information 

Suffolk County Provides Businesses With Reopening Best Practices
As our region prepares to reopen its economy, Suffolk County has complied a document of local
and national resources to assist various industry sectors and businesses in safely operating and
reopening during the COVID-19 pandemic. The information is subject to change and based on best practices by industry professionals to protect public health.
Statewide Regional Reopening Metrics
Suffolk County IDA
The Suffolk County IDA (SCIDA or the IDA) is making available the SCIDA COVID-19 Sales Tax Equipment Relief Program, which will grant sales and use tax exemptions to manufacturers, suppliers, and distributors of personal protective equipment (PPE)
SBA Rolls Out Dedicated Tool For Helping Small Businesses to Connect with CDFIs
The SBA's LenderMatch is used to match small businesses and non-profits with  Community Development Financial Institutions (CDFIs), Minority Depository Institutions (MDIs), Certified Development Companies (CDCs), Farm Credit System lenders, and Microlenders in the Paycheck Protection Program (PPP).  Learn how LenderMatch can help you here
Town of Brookhaven IDA
The Town of Brookhaven Industrial Development Agency's ("IDA") COVID-19 Sales Tax Relief Program (the "Program") will grant sales and use tax exemptions of up to $100,000 to manufacturers, suppliers and distributors of personal protective equipment ("PPE") and other COVID-19 recovery products.
---
    PPP Checklist
Start preparing NOW. Gather documents that provide proof of payment for allowable expenses under Paycheck Protection Program and be ready to make related certifications for the application
BEWARE OF SCAMS AND FRAUD SCHEMES
SBA Disaster Loan and PPP Scams
During these economically difficult times, please be on the lookout for grant fraud, loan fraud, and phishing!
---
Read All News