Skip Navigation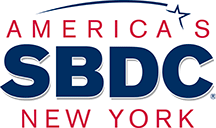 Small Business Development Center at Stony Brook University
Huricane Sandy Disaster Relief
If your business has been effected by Hurricane Sandy, please contact us for immediate assistance with NYS Emergency Loan Fund Applications, SBA Disaster Loan Applications, Insurance Matters and all other business questions, for FREE as always. Business Advisors will walk you through the loan application paperwork and assist with the processing, as well as help you make a plan to apply the funds to your business if you are approved.  
Please contact us at 631-632-9837 or sbdc@stonybrook.edu.
Disaster Recovery Counseling is available at all Stony Brook SBDC satellite offices: Southampton, Patchogue, Brentwood, Huntington and Stony Brook Headquarters.  NEW offices are now open or have extended hours for counseling: Riverhead County Clerk's Office and Mastics-Moriches-Shirley Public Library.  For more information about the Stony Brook SBDC Office's visit our directions page.
NY Rising
Grant and loan programs are now available through New York State's NY Rising Program for:
Please click on the program above to open a fact sheet.  More details can be found at http://stormrecovery.ny.gov/.
To be eligible for these programs your business:
Was operating as of the date of the storm
Is within a FEMA designated county
Meets the US SBA definition with of a small business (under 500 employees)
Suffered uncompensated losses as the result of Super Storm Sandy, Hurricane Irene or Tropical Storm Lee
Stony Brook SBDC Business Advisors will help you navigate the application process. For more information, to make an appointment and help getting started in the application process, please contact the Stony Brook Small Business Development Center at 631-632-9070.  
SBA Disaster Loans for Business Owners
http://www.sba.gov/category/navigation-structure/loans-grants/small-business-loans/disaster-loans

SBA Answer Desk: 800-827-5722
SBA Disaster Loans: 800-659-2955
DISASTER LOAN DEADLINES, TERMS AND RATES
FEMA for home owners
http://www.disasterassistance.gov/ 

1-800-621-3362