Skip Navigation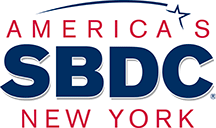 Small Business Development Center at Stony Brook University
The Competition
Great technologies or business models start with great ideas. Turning them into successful enterprises starts with a really great Business Plan. If you think you have a great idea, and that you have what it takes to create a successful business, enter the Stony Brook Entrepreneurs Challenge. It could become your best chance to start building a great future.
The Stony Brook Entrepreneurs Challenge awards financial prizes to student competitors with the most promising and persuasively developed business ideas.  Students entering the Stony Brook Entrepreneurs Challenge will present their ideas to a panel of experienced entrepreneurs, angel investors, venture funders, and regional business leader. The winning team(s) or individual will receive a share of the cash prize fund in order to cover start-up costs for the new venture.
During the competition, you will have access to free, professional business guidance from the Certified Business Advisors of the Stony Brook Small Business Development Center (SBDC), now located in the Stony Brook Research & Development Park.
The Stony Brook Entrepreneurs Challenge was created by Dr. Ann-Marie Scheidt, Director of Economic Development at Stony Brook University, to provide opportunity for one of the university's greatest resources—its talented and ambitious students.
Sponsors include the Stony Brook Office of Research, Stony Brook University Economic Development, and the Stony Brook SBDC.
Since 2005, the first year of the Stony Brook Entrepreneurs Challenge, the winning student-competitors have been awarded almost half a million dollars. The opportunity is enormous.
This is a Stony Brook student only entrepreneurship competition.
Students of any age, at any level of study, are eligible to enter.
If you win with a technology-based initiative, you will receive public recognition and—

Help obtaining a patent or intellectual property protection
Consideration for Stony Brook Business Incubator space
Access to business mentoring, advice, and assistance from a range of on- and off-campus resources

One competitor who did not win, attracted the attention of at least two of the venture capitalists who were intrigued by their business model, and offered to help them develop it.
The Competition takes place in three Stages:


DUE TO THE COVID-19 PANDEMIC, THE 2022 STONY BROOK ENTREPRENEURS CHALLENGE WILL BE HELD VIRTUALLY
Stage I: Local
Please submit a completed Stony Brook Entrepreneurs Challenge Application to enter Stage I. Be sure to include the names of all students on the participating team for this business and their contact emails.
1. What is your business idea (describe your product or service)?
2. Who are the potential customers for your product or service, and how many of then do you
think there may be?
3. Value proposition: WHY will they buy?
4. How will you make a profit (if not-for-profit, how will you break even)?
Stage II: Regional
Create a 10 minute PowerPoint presentation for your business on the 5 topics below. Presentation times are reserved 1 week before the scheduled date and confirmed via email. You should bring at least 5 printed copies of your presentation for the judges and dress in appropriate business attire on your presentation date.
1)     Your business idea and the value of your proposition for a customer. Why is now the time for our product or service?
2)     The daily operations of your business
3)     Examine your target market
4)     Examine your competition
5)     Describe your sustainability of competitive advantage
For more help with Stage II, a presentation guideline can be found by clicking here. 
Stage III: State
Create a comprehensive business plan and present it to the judges with your PowerPoint slide show. The presentation can be the same or different from your Stage II entry. All questions asked in Stage II should be answered in the Stage III presentation while incorporating your business plan and any feedback you may have received during previous stages.  Please be dressed in business attire for your presentation.
For help with your business plan, an outline can be found by clicking here.
Rules, Restrictions & Guidelines
Due Dates: Student-competitors, counselors, professors, mentors and judges are all given the same due dates. Competitors who wish to enter the competition after the official start date may do so, but cannot be guaranteed assistance from the Counselors at the Small Business Development Center, or receive feedback if the deadline for a Stage has lapsed.
Double Dipping: Using a current class project as an entry into the Stony Brook Entrepreneurs Challenge is discouraged, but ultimately, is up to your professor's discretion.
Respect for Time: Contestants who don't show up for a scheduled meeting with an SBDC Counselor without calling to re-schedule, will not be given another opportunity to meet with them. Counselors are setting aside this time to help contestants. If the competitor is not serious about the competition, that valuable time can better be spent on a true small business. No last-minute help will be provided by SBDC Advisors.
Presentation Schedules: Lists of approved competitors will be sent to Ann-Marie Scheidt one week prior to Stage III presentations. At that time, all presentations will be locked in and confirmed via email.
Prizes: Amounts of cash prizes,  and the dates of payment will be made available. Please see below for more information about how your cash prize should be utilized for your business.
Use of Prize Funds
1)    Distribution of funds shall be incremental.
2)    Distribution increments shall be based on business plan milestones and/or other benchmarks identified by the Committee in consultation with the competition judges, team members, faculty, and others knowledgeable about the venture—whomever the Committee decides to consult.
3)    The venture(s) supported by the prize funds shall maintain an active and ongoing client relationship with the Small Business Development Center (SBDC) or an equivalent advisory resource.
4)    The following types of expenditures shall not be permitted from the prize funds, except upon presentation to the Committee of evidence that demonstrates a compelling need: such as,
Salaries or other emoluments to the principals or others in such roles
Loan repayments to principals or others, including reimbursement for credit card indebtedness
Personal property for the benefit of principals or others associated with the venture
Rental office space.
For more information, please click the drop down menu from the navigation bar above to reach the FAQ section, stages or our previous winners.