Skip Navigation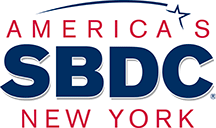 Small Business Development Center at Stony Brook University
Speaker Presentations
If a speaker permits, a PDF of their workshop presentation will be available for download here.  Please click on the name of the speaker under the workshop they participated in to access their files. Workshops are listed from newest to oldest and speakers are listed in the order that they presented.  If you do not see the presentation you are looking for, please email sbdc@notes.cc.sunysb.edu.
Productivity Secrets
April 24, 2018
Productivity Secrets
Sell to the World: Enabling Global Expansion
March 20, 2018
United Parcel Service
Export, Mitigate Risks, Get Paid
March 20, 2018
William Laraque
Going Global: Selling Your Product Internationally
March 15, 2018
Pierre Lespinasse, NYS Certified Business Advisor
U.S. Commercial Service
January 15, 2018
International Trade Administration
Crowdfunding
June 2, 2016
Alon Y. Kapen, Ferrell Fritz, P.C. 
Business Basics
November 3, 2015
Daniel O'Connell, Senior Business Advisor
 Cloud-Based Productivity Tools for Business
March 26, 2015
Henry Bramwell, Visionary Graphics 
Protecting and Profiting From Your Intellectual Property
October 22, 2014
Lisa Renee Pomerantz, Attorney at Law 
Is There A Food Truck In Your Future
September 18, 2014
Suffolk County Department of Heal Services 
So You Want To Own A Franchise
June 12, 2014
Steven Levenberg, The Kensington Company 
How To Use Email Marketing To Grow Your Business
May 8, 2014
Janet Attard, BusinessKnowHow.com
BusinessKnowHow.com
Organizing Your Business And Financial Records
March 27, 2014
Dan Polner, Business Advisor, Stony Brook SBDC 
Marketing Your Business On The Internet
March 12, 2014
Henry Bramwell, President, Visionary Graphics