Skip Navigation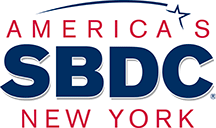 Small Business Development Center at Stony Brook University
Contact Us
How can I get more information?
The SBDC is open five days a week, 8:30am-4:30pm. Appointments to see Business Advisors at Stony Brook can be made by calling  (631) 632-9837.
To join our email mailing list, please add yourself using the button.  Join Our Mailing List

Physical Address:
Stony Brook Small Business Development Center
Research and Development Park
Building 17, Stony Brook University, NY  11794-6016
Phone: (631) 632-9837       Fax: (631) 632-7176
Mailing Address:
Stony Brook Small Business   Development Center
17 Flower Field, RM 146
St. James, NY, 11780-1500

The SBDC at Stony Brook maintains services, on a part-time basis, in satellite offices at the locations below. Please call our main location to make an appointment.
Southampton:                                                                               Calverton:
Stony Brook Southampton                                                   Stony Brook University  Incubator at Calverton
182 Chancellors Hall                                                                   4603 Middle Country Road
239 Montauk Highway                                                               Calverton, NY 11933 
Southampton, NY  11968