Skip Navigation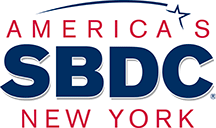 Small Business Development Center at Stony Brook University
Contact Us
How can I get more information?
During the global COVID-19 pandemic, the Stony Brook SBDC will be working remotely indefinitely. All scheduled appointments will be held via phone or video call.The SBDC is open five days a week, 8:30am-4:30pm.
Appointments to see Business Advisors at Stony Brook can be made by clicking the blue button below.





After clicking submit, please select "Suffolk County" and "Stony Brook SBDC" from the drop down menus. 
Appointments can also be made by calling  (631) 632-9837.
To join our email mailing list, please add yourself using the button.  Join Our Mailing List

Physical Address:
Stony Brook Small Business Development Center
Research and Development Park
Building 17, Stony Brook University, NY  11794-6016
Phone: (631) 632-9837       Fax: (631) 632-7176
Mailing Address:
Stony Brook Small Business   Development Center
17 Flower Field, RM 146
St. James, NY, 11780-1500

The SBDC at Stony Brook maintains services, on a part-time basis, in satellite offices at the locations below. Please call our main location to make an appointment.
Southampton:                                                                               Calverton:
Stony Brook Southampton                                                   Stony Brook University  Incubator at Calverton
182 Chancellors Hall                                                                   4603 Middle Country Road
239 Montauk Highway                                                               Calverton, NY 11933 
Southampton, NY  11968