Skip Navigation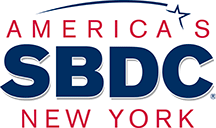 Small Business Development Center at Stony Brook University
The SBDC has many benefits that will help you build and maintain a strong & viable business

Here are some of the services we provide…
Confidential & No Cost

One-on-One Counseling at one of many locations in Suffolk County.
On-site assistance available—at your business location.
Monthly business solutions roundtable meetings with business owners.
Workshops throughout the year offered on key topics and areas of specific concern for business owners.  Workshops are presented by area experts in the field. A sampling of topics included have been Franchising, Search Engine Optimization, Operating a Home Based Business, Business Basics, Cash Flow Management, Marketing Strategy.
We have a staff of Librarians available to us through our Research Network that can assist with market information, industry trends, sample business plans, etc.* (See market research below)
SBDC Business Advisors are NYS Certified, and continually receive training in best business practices & the latest technology.
Assistance with Business Plan creation, with an emphasis on the Executive Summary & Financial Projections.
Cash Flow analysis.
Thorough understanding of SBA programs (i.e. 7A & 504 loans), and other financial and agency assistance programs, both public and private, available to small businesses.  Financing referrals for all needs including, equipment and building acquisition.
Start up procedures for new businesses or business planning for growth of existing businesses.
Market Research Data and marketing planning, including social media.
Patent and intellectual property assistance
Market Research
For a business owner, getting the right information is just as important as finding the right location, or getting the best price. 
The Small Business Development Center at Stony Brook offers invaluable information for each specific business through its Research Network. Their services are available free of charge. 
This is a fraction of what our librarians (Research Network) can offer:
Identification of local competitors

Ring studies that provide demographic information 

Tables and maps showing consumer spending habits

Finding relevant Trade association or regulatory contacts 

Localization of articles written about companies similar to yours 

That provide financial standards and ratios for your industry 

Conduct preliminary patent or trademark searches
And much more. There are many free resources on the Internet, but a great deal of critical information is beyond the reach of a search engine. The Research Network has access to many databases that clients might not otherwise have.
If you have further questions about our services, please call us directly at 631-632-9837.
---
To request an appointment with one of our Certified Business Advisors, please start by filling out out this Request for Counseling Form.
Please make sure you check ALL THE BOXES, except for "Optional Fields", or the form will not be complete.
Choose "Suffolk County" and then "Stony Brook SBDC."
---
Alternatively:
Sign the form using Adobe Acrobat (Tools >> Fill & Sign) and email it to us
Print the completed form, sign manually, and fax, mail, or email it to us
Please return it to the SBDC via...
Request for Counseling
SMALL BUSINESS DEVELOPMENT CENTER
Stony Brook University
Stony Brook, NY 11794-6016
If you have any questions regarding filling out or submitting the form, please feel free to call us at 631-632-9837.