Skip Navigation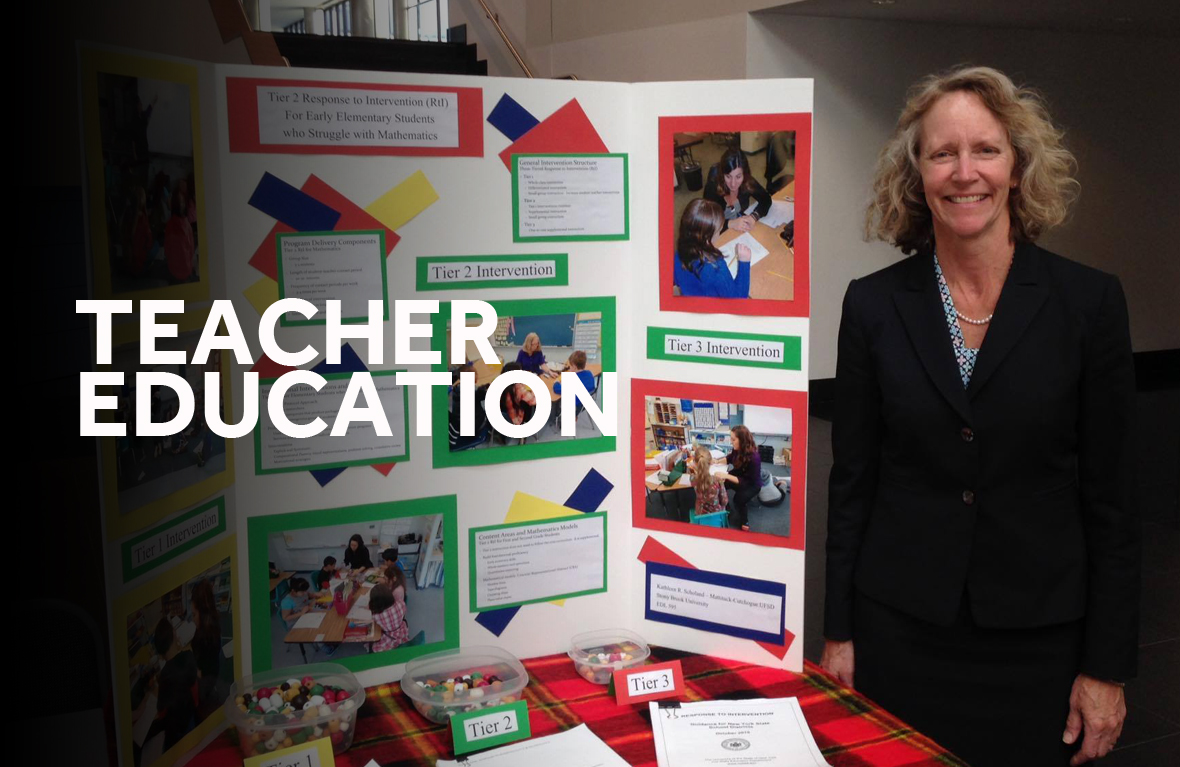 The School of Professional Development (SPD) oversees Distributed Teacher and Leader Education (D-TALE) at Stony Brook University and is the academic home to Master of Arts in Teaching, Educational Leadership and certification extension programs. Additional certification programs listed below with an arrow are offered by other departments.
Programs for Aspiring Teachers
Graduate
Undergraduate
See also BA-MAT information under "Graduate" heading above. 
Graduate Programs for Current Teachers
Professional 
Development Opportunities 

Support, research and training that creates, innovates, and engages the teaching community.   
Prepare for the School Building and School District Leadership examinations.
Required workshops for teachers.