Skip Navigation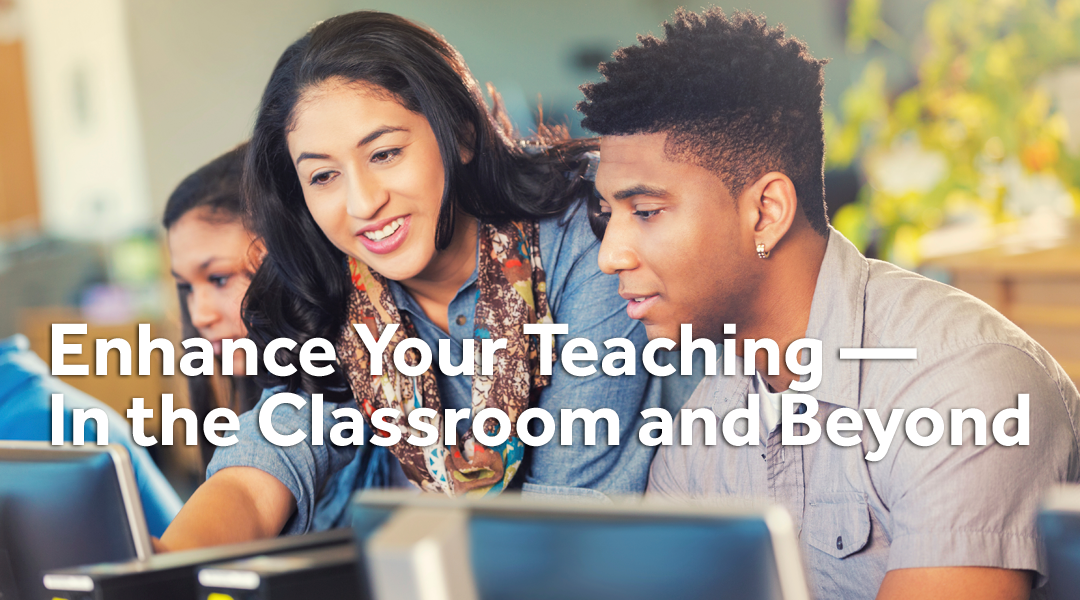 Gain the skills you need to fully integrate emerging technologies into your teaching
In our advanced graduate certificate and non-credit programs, teachers can learn how to effectively use computer applications within their classes, develop technology-based projects, create websites, get started with podcasting, integrate Skype and distance learning platforms, understand video- and photo-editing, and utilize Google tools and multimedia software for project design.  Teachers will also gain experience using peripheral devices like interactive white boards, student response systems, digital cameras, video cameras, and tablets (iPads and Android tablets).
All courses are taught by K-12 educators specializing in educational technology
Instructors infuse a hands-on, practical approach to teaching and learning
Projects and assignments are designed to enhance what you can do as a teacher within you own environment - often allowing teachers to bring new ideas directly into the classroom
Courses are offered in a hybrid format, mixing online and face-to-face instruction
Stackable Credentials
Digital Badges
Students who successfully complete a specific course sequence are eligible to receive a  Digital Badge that recognizes their educational technology skillsets. These micro-credentials can be displayed in online portfolios or published on personal or institutional websites. Certain graduate courses used to earn badges may also be incorporated into our advanced graduate certificate program .
Advanced Graduate Certificate
The Advanced Graduate certificate in Educational Computing  is an 18-credit program designed to show teachers how to fully integrate technology into their curricula. ( View the mandated   Gainful Employment Disclosure Information  for the certificate program) .
Master's Degrees
For students who wish to continue their studies beyond the certificate level, these courses may be incorporated into the Master of Arts in Liberal Studies degree program. Some of them may also be used to fulfill requirements for the Master of Science in Technological Systems Management offered by the Department of Technology and Society.
On-campus, Online and in Off-Campus Cohorts
Educational technology courses are offered in hybrid (classroom plus online instruction) formats, both on-campus an in our off-campus cohorts.  

Information Sessions
Sign up for one of our upcoming online open houses!
---
HAVE Questions?
Need to know more about our program? Have an application question? Want to know which organizations we work with? Send us an email!
Al Pisano, EdD
Director
Al.Pisano@stonybrook.edu
Don Heberer, MS
Coordinator
Don.Heberer@stonybrook.edu