Skip Navigation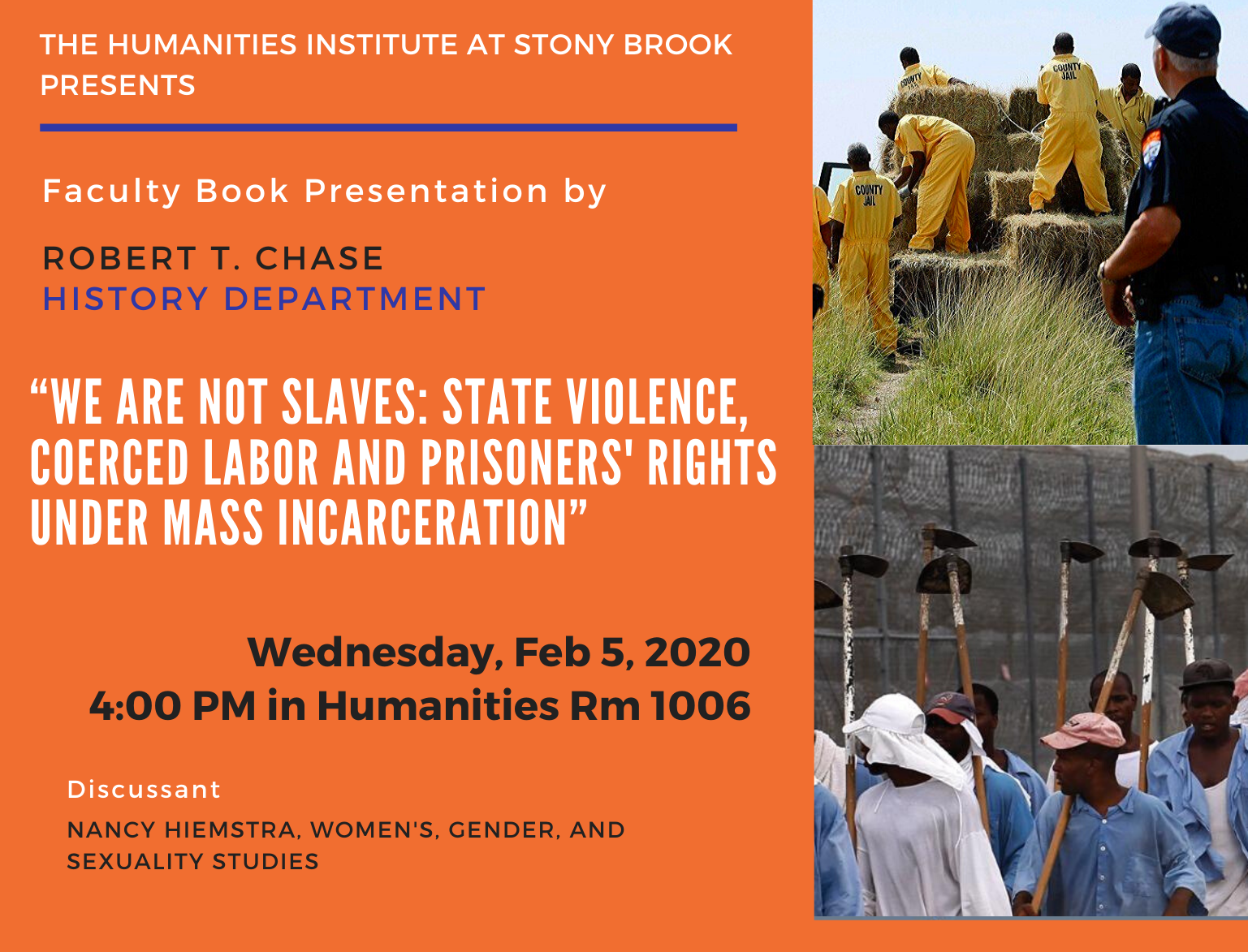 This talk examines the southern prisoners' rights movement of the 1960s, 1970s, and 1980s and the subsequent construction of what many historians now call the era of mass incarceration and the "New Jim Crow."  This southern trustee system was a hierarchical racial regime that constituted a vicious sex trade in which convict guards were given the tacit approval from the prison administration to engage in state-orchestrated sexual assault through the buying and selling of prisoner bodies as a sexual commodity that signified cultural standing and societal power.
                          
Robert T. Chase is Associate Professor of History at Stony Brook University.  He is the author of We Are Not Slaves: State Violence, Coerced Labor, and Prisoners Rights in Postwar America .  He is also the editor of

Caging Borders and Carceral States

: Incarcerations, Immigration Detentions, and Resistance . As a public intellectual, his work on the history of prison and policing reform and state violence has been featured on national media programs through radio, newspapers, and television (MSNBC, CNN, and NPR , Newsweek, Washington Post).
Nancy Hiemstra is Associate Professor in Women's Gender and Sexuality Studies at Stony Brook University. Her interests include global migration, immigration enforcement practices, detention and deportation, homeland security, borders, gender, race, Latin America, and feminist epistemology and methodologies. She is the author of Detain and Deport: The Chaotic U.S. Immigration Enforcement Regime and the edited a volume, Intimate Economies of Immigration Detention: Critical Perspectives (with Deirdre Conlon) as well as articles in publications such as Geographica Helvetica and Territory, Politics, Governance.