Skip Navigation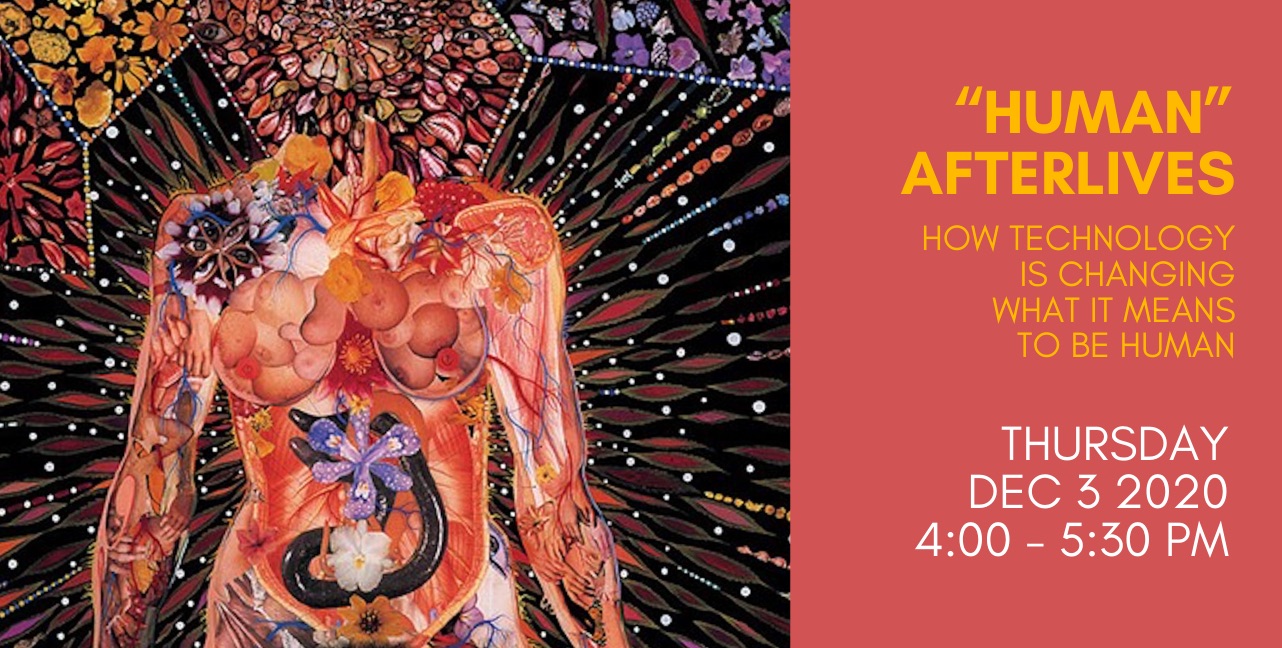 The Virtue of Mortality
Andrew M. Flescher
Professor of English and Professor of Family, Population, and Preventive Medicine - Stony Brook University
"CRISPR," a bacterial defense system with genome editing capabilities, corrects for harmful mutations by permanently altering genes, potentially eliminating defects across species. Advantages notwithstanding, we might also ask what an existence of flawlessness looks like for us? We can surely welcome medical innovation reducing undue hardship, but is there a threshold past which the absence of imperfection, including susceptibility to disease, decline due to aging, and the ephemerality of life's joyous moments, also somehow makes us less than "human"?  
Cyberpunk Necromancy
Elyse Graham
Associate Professor of English and Digital Humanities - Stony Brook University
Videos and holograms that use "deepfake" technology to put new words into the mouths of dead people are already in use. How will this – and similar technologies designed to simulate the presence of departed loved ones – change our relationship with death, loss, and legacy?

Zoom registration is required for this event. Registration deadline is December 2.
Please click here to register.
Please click here to download the event poster.
| | |
| --- | --- |
|                                              |   |
| | Andrew M. Flescher​ is a Professor of English and Professor or Family, Population, and Preventive Medicine, as core faculty in the Program of Public Health at Stony Brook University. He is a scholar of ethics and literature, medical humanities, biomedical ethics, comparative religious ethics, public health, and health care policy, also serving Stony Brook Hospital in a clinical setting as a Living Donor Advocate, sitting on its Living Donor Committee and Organ Donor Council. Three years after joining the Organ Procurement and Transplant Network (OPTN) Ethics Committee for the United Network of Organ Sharing (UNOS), Dr. Flescher has been selected as its vice chair (and future chair). Dr. Flescher received his BA in Medieval and Renaissance Studies and History from Duke University and his MA and PhD in Religious Studies from Brown University. In addition to writing several articles and book chapters, he is the author of four books: ​Heroes, Saints, and Ordinary Morality​ (2003, Georgetown University Press), ​The Altruistic Species (​2007, Templeton Press, winner of the Choice Award), ​Moral Evil​ (2013, Georgetown University Press, winner of the Prose Award), and ​The Organ Shortage Crisis in America​ (2018, Georgetown University Press). |
|   | Elyse Graham​ is Associate Professor of English and Digital Humanities at Stony Brook University. Her research focuses on the future of books and textual culture in the internet age. She also writes about the history of the English language – and in particular the history of the English language in New York City. Her first book, ​The Republic of Games: Textual Culture Between Old Books and New Media​, was published in spring 2018 by McGill-Queen's University Press. She is currently working on book projects for University of Toronto Press and Oxford University Press. |