Skip Navigation
Interdisciplinary Graduate research Conference
SIXTH ANNUAL CONFERENCE (Fall 2022)
"From the Archive Looking Out: Pushing History Beyond Its Comfort Zone"
Dates:  September 29-30
This year's conference will challenge the disciplinary boundaries of academic history and demonstrate research possibilities beyond the archive. Historians can no longer make a living through the study of written archival sources alone. From Kelly Lytle Hernández's "Rebel Archive '' to interdisciplinary subfields like animal-human history, scholars now interrogate the power invested in traditional archives and look beyond to reveal richer historical narratives. This year's conference provides a platform to scholars who challenge disciplinary norms by using unexplored sources and methodologies, focusing on new perspectives and topics, and exploring uses of historical research beyond academia. 
Keynote Speaker: Dr. Yesenia Barragan, Assistant Professor of History at Rutgers University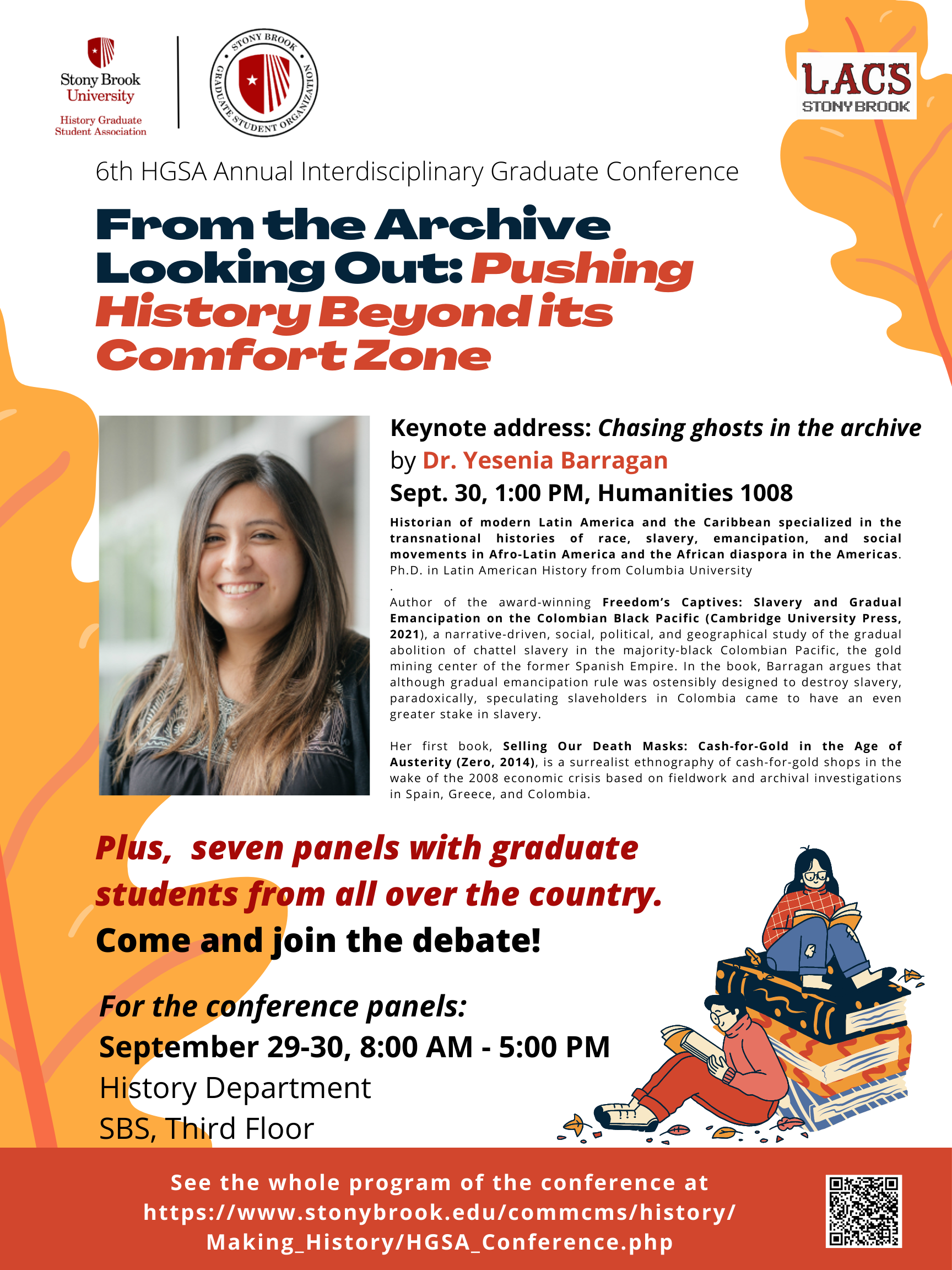 ---
PREVIOUS CONFERENCES
---
FIFTH ANNUAL CONFERENCE (Fall 2021)
"The Performances of Power: The Liminal Space Between Knowledge and Ignorance"
---
FOURTH ANNUAL CONFERENCE (Fall 2020)
"Decolonial Histories: Imperialism, Resistance & Liberation"