Skip Navigation
TV Program News
View press coverage of the MFA in Film and TV Writing program HERE
2023
Stony Brook's TV Pilot Showcase Is a Smash Hit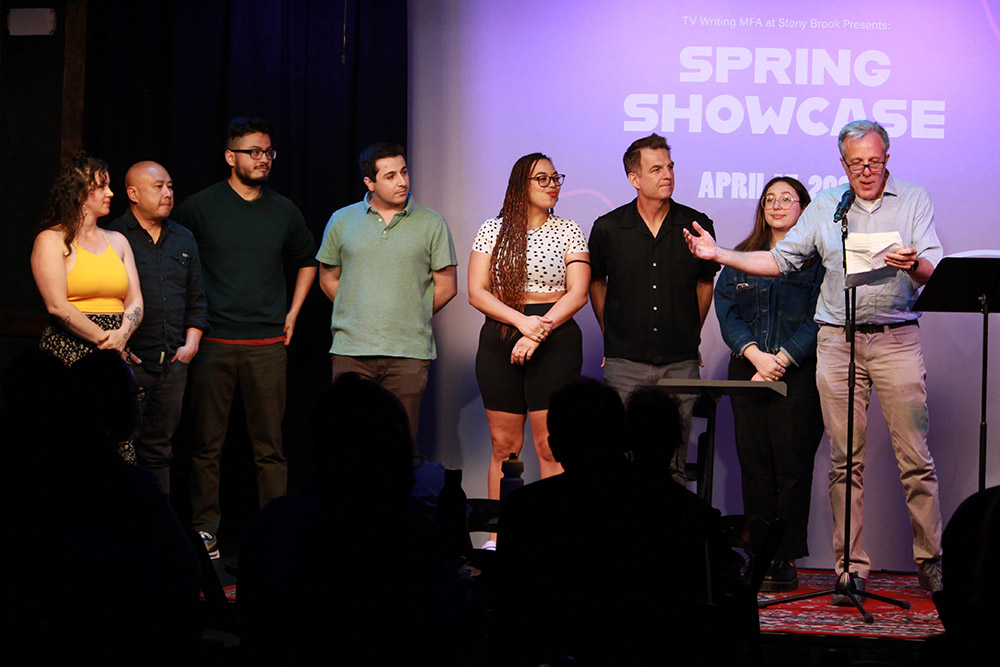 Caveat, the Lower East Side cabaret, filled with students, faculty and industry insiders to watch staged readings of six TV pilots. Two fully produced webisodes were also screened to a packed crowd. All were part of the Spring Showcase hosted by the exciting MFA in Television Writing that's bringing world renown to Stony Brook University.
"The pilots showcased are on a par with what's streaming and airing on major platforms and networks today," said MFA Program Director Alan Kingsberg. "The ideas are cutting-edge and each has a powerful emotional or comedic core."
Read the full story on SBU News
MFA in Television Writing Program Builds Pipeline to TV Industry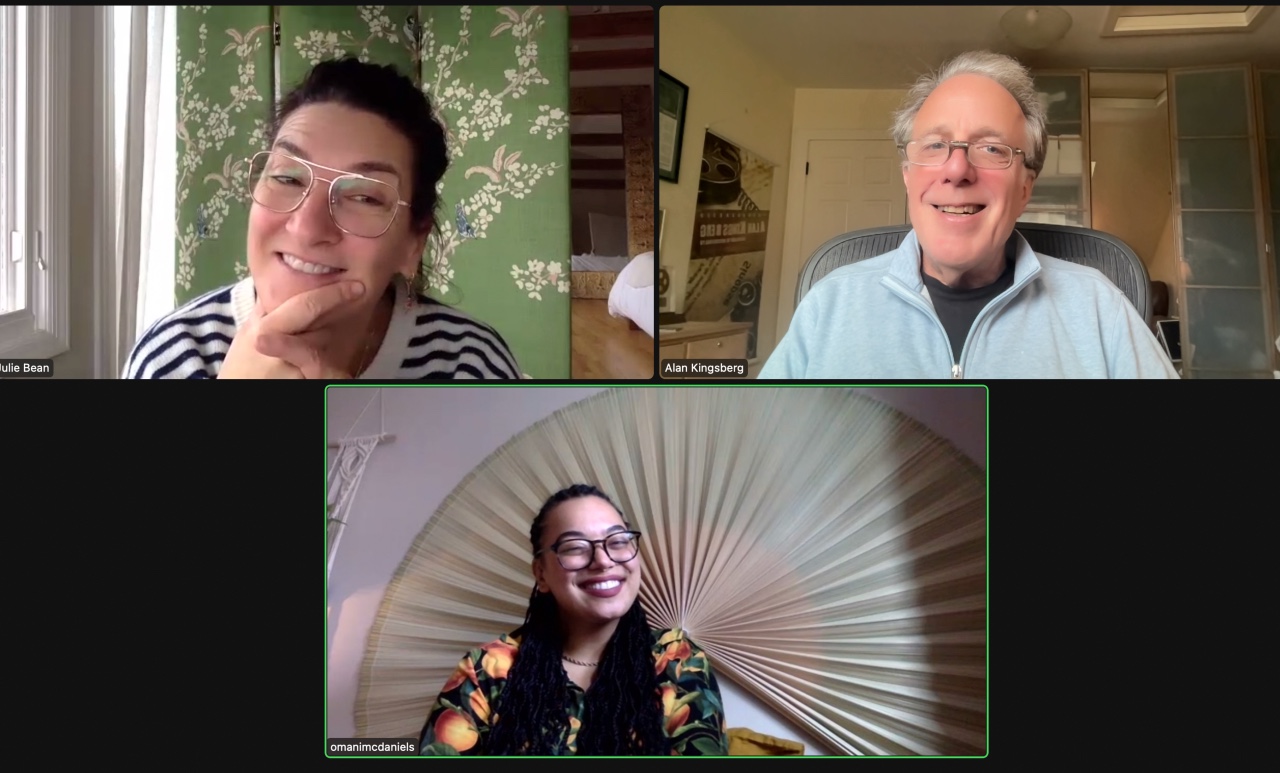 One of the first stand-alone Television Writing MFAs in the world, Stony Brook's graduate program is being recognized by the industry as a top source of talented writers.  Recent graduates are hard at work on shows at Showtime, Hulu, Netflix, ABC Signature and more.
During a recent thesis review, MFA director Alan Kingsberg was joined by Bash Doran, showrunner of Traitors and writer from Boardwalk Empire and Looming Tower. Doran was not only Mallory Baysek's second reader for her thesis script but has hired Baysek to work on a number of high profile projects from Hulu, ABC Signature and Netflix.
Doran and Baysek are also partnering to develop Baysek's thesis project SHESPN, a one-hour drama about a woman's sports show. Baysek is the second Stony Brook MFA student hired by Doran; MFA student Talisa Chang joined the writers' room on a new Hulu show Doran is developing.
Also joining Stony Brook thesis reviews were Lesley Arfin, showrunner and creator of Netflix's Love, and Will Dowsett, head of development for the Duplass Brothers. Together they helped critique a heartfelt magical-reality drama written by graduating student Tamar Haviv. Julie Bean, showrunner from Grownish, rounded out the group by advising Omani McDaniels on her irreverent comedy, Fallen Grace, a show about race and class.
"Having top industry insiders give notes and advice on a thesis script is invaluable as it brings the real world of writing, selling, developing and getting hired to the student just as they are about to graduate," Kingsberg said.
Read the complete story on SBU News
2021
Stony Brook's MFA in TV Writing Holds Sold-Out Showcase at Manhattan's Famed Asylum Theater
Two fully produced webisodes were screened and excerpts from eight original TV pilots were performed by professional actors in front of a sold-out crowd of students, faculty, and industry professionals at the Asylum Theater on West 26th Street in New York City in a showcase hosted by the MFA Program in Television Writing.
Read the full story in SBU News
Stony Brook's MFA Students Sweep TV Academy Writing Fellowships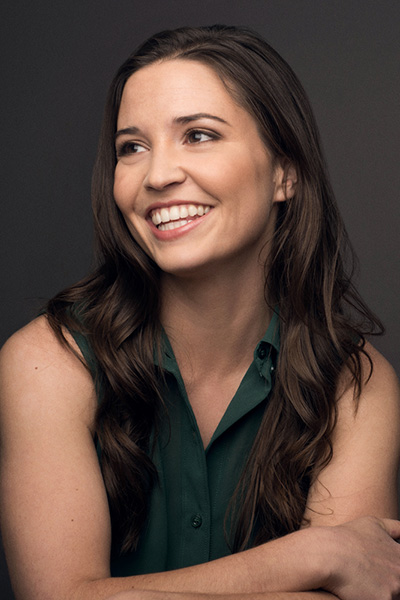 Mallory Baysek
Two students from Stony Brook's MFA in Television Writing program have won coveted Television Academy Writing Fellowships.  Mallory Baysek, a first-year student, won in the Drama category with her Good Fight spec, A Clusterf*ck of Karens, which explores themes of racism, privilege, and cancel culture.
Galen Foote, currently in his second year, won for Comedy with his Big Mouth spec, Big Boys, an adventure into the ramifications of becoming a big boy, both figuratively and literally.
"Winning one highly competitive fellowship is a big achievement for any program, but for our new MFA in Television Writing to bring home two in one year speaks to the enormous talent of our students and the effectiveness of our curriculum and faculty," said Alan Kingsberg, director of Stony Brook's MFA in Television Writing.  Christine Vachon, artistic director for Film and TV, added that "our TV Writing curriculum is now one of the most extensive in the world".
The TV Academy fellowships include one-on-one mentoring by industry professionals, high-level training seminars, and networking opportunities with Hollywood writers, agents, and producers. Academy host companies include ABC/Disney, CBS/Nickelodeon, Hulu, NBC/Universal, and HBO.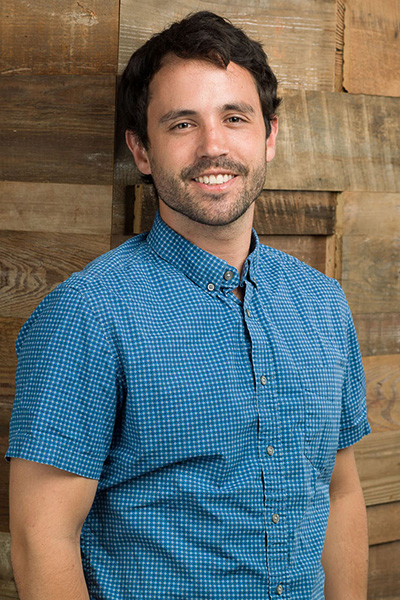 Galen Foote
Mallory Baysek is a NYC-based writer and actor and a graduate of Yale University. Prior to graduate school, she collaborated in the development and performance of numerous new plays and musicals in New York City and on national tours.
She likes Bob Dylan, women's soccer, and telling stories that probe the complexities of intersectional identity. You can find her on the Upper West Side of Manhattan, where she lives with her girlfriend and their two cats, Sirius Black and Remus Lupin.
Hailing originally from Washington DC, Galen Foote spent several years writing scripts, sketches, and commercials before deciding to take his writing to the next level with an MFA in Television Writing at Stony Brook. Currently a second-year student, he's focused on building a portfolio of scripts that will help him reach his goal of becoming a TV series staff writer.
Galen also works full time at a tech company managing partnerships with national brands. He recently became dog dad to a rescue pup named Louise and sometimes manages to carve out time for his nascent passion for surfing. 
2020
Stony Brook Adds First MFA in Television Writing in the SUNY System
Stony Brook University announced today that the New York State Education Department has approved SUNY's first-ever Master of Fine Arts (MFA) in Television Writing. This stand-alone MFA is one of a handful in the country to offer in-depth graduate studies in the burgeoning field of TV Writing.
Read the complete press release
Student Lisa Thomas Directs Long-Form Video 'Candy Store'
Second-year MFA student Lisa Thomas directed the long-form video for 'Candy Store,' from The Dust Bowl Faeries, and it has made an immediate impression.
The video earned the coveted #1 spot on the popular alternative music site The Tinnitist, and was featured in Post Magazine, a monthly publication that looks at all areas of post production, including film, television, animation, graphics, audio and the Web.
The song is off off the Faeries' upcoming album 'The Plague Garden,' set for release Friday, November 20. The video has an old-time feel, with a young couple struggling to keep their business afloat. Looking to collect on an insurance policy, they hatch a scheme to burn down their sweet shoppe.
Said Thomas: "The location, which was empty with a 'For Rent' sign in the window, in many ways called out to me to restore it for the shoot. So, along with the help of our amazing production designer, Jesika Farkas, we brought back all the former details of the one-time candy shoppe, down to the original candy cases, fixtures and lights."
Read more about the Dust Bowl Faeries and the video at Rock and Roll Globe.
Conor Demmett and Zhuoga Renqing Take First Prize in SUNY PACC
Congratulations to Conor Demmett, Zhuoga Renqing (Gaga), their deck-master behind the scenes, Maja Cule, and the 2019 Dogme cohort for winning the $10K first prize in the SUNY Performing Arts, Creation and Curation competition on Saturday, Nov. 14.
The win represents not only the 110 collective hours that went into filming the Dogme project, a year's worth of multiple practice pitches and the development of an amazing pitch deck, but also four rounds of pitches before seven judges.
Congrats and thanks go also to Lenny Crooks for keeping the Dogme flame alive, and to all the professors — including Simone Pero and Jennie Allen — who listened to the pitch and gave notes. 
Their pitch states: "Our goal is to become agents for this kind of filmmaking.... (and to) ....take back power as storytellers and artists." Mission accomplished! 
Read the full story in SBU News
Jared Szafman Wins Page Award for Drama Pilot Script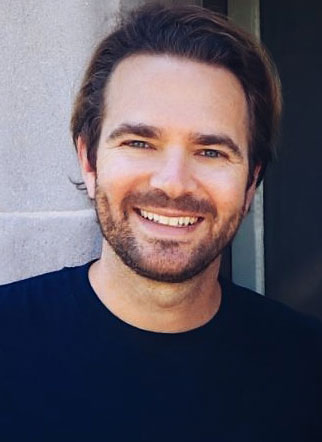 Jared Szafman, a student in the Stony Brook University MFA in Film and Television Writing program, won the Gold Prize in the TV Drama Pilot category at the 2020 Page International Screenwriting Awards.
Szafman's pilot script, RX, topped a field of more than 8,000 script submissions from over 97 countries.
Szafman entered the MFA in Film program in 2015, as part of the first film cohort, where he studied screenwriting and directing. With the introduction of Alan Kingsberg's TV Writing curriculum, Jared took a deep dive into TV Writing and wrote a spec script and three pilots. 
Film and television industry judges read and evaluate all the contest submissions at the Page Awards, searching for the best new screenplays and teleplays. Each year the Page Awards presents Gold, Silver, and Bronze Prizes in ten genre categories, plus a $25,000 Grand Prize.
Learn more about the Page Awards at the contest website.
John Kim Short Selected to Asian American International Film Festival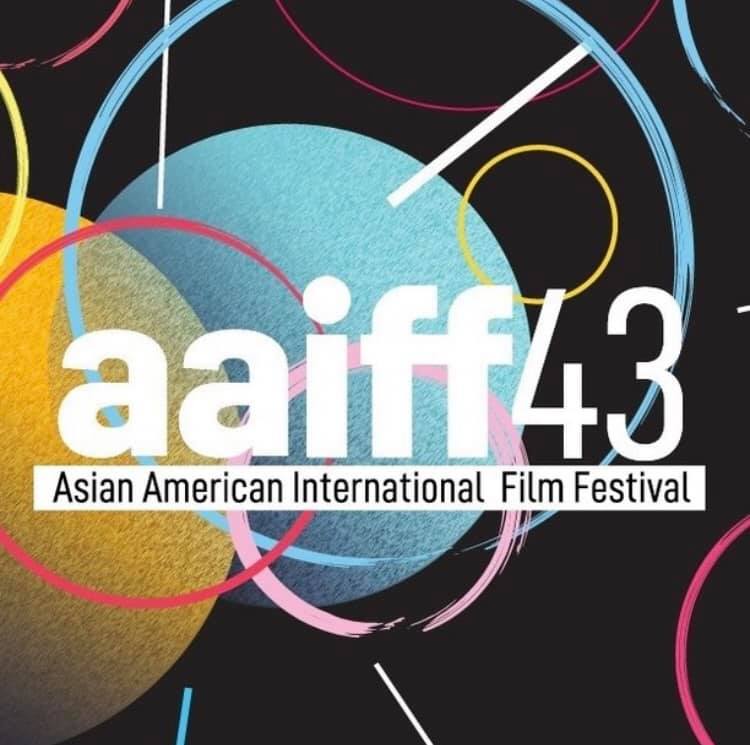 Big Congratulations to third year student John H. Kim!  
His first year film, Cupcake Dad, is going to be featured in the Shorts program at the 43rd Annual Asian American International Film Festival. The AAIFF will be held online October 1-11, 2020 .

Since 1978, the Asian American International Film Festival, produced by Asian CineVision, is the nation's first and longest running festival of its kind and the premier showcase for the best independent Asian, Asian diaspora and Pacific Islander cinema.
We couldn't be more excited to have one of our own featured!
Chris Arnold's Script, 'Cornerstone', Wins Best Student Script Award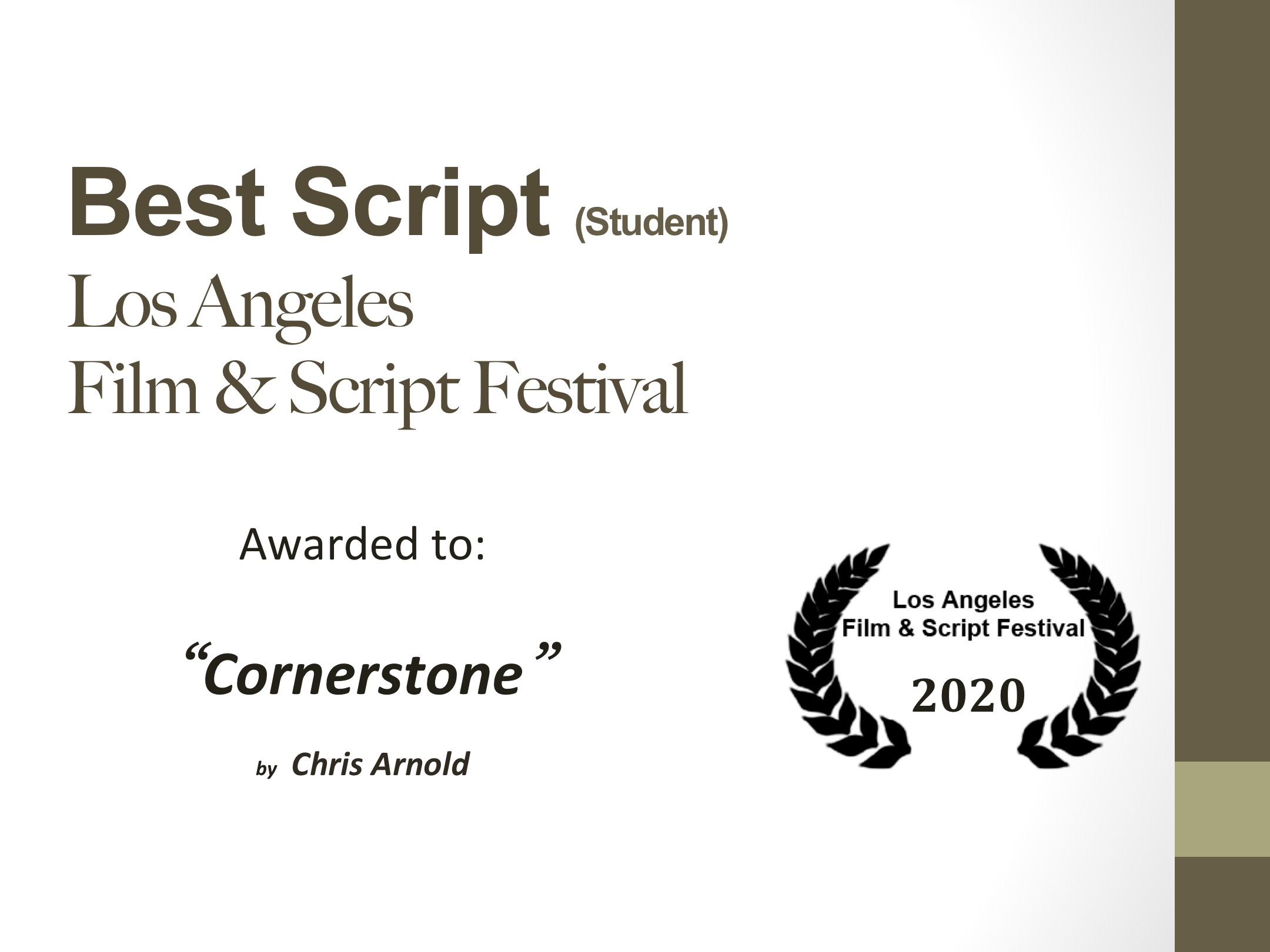 Graduate student Chris Arnold's script, Cornerstone, has won Best Student Script at the 2020 Los Angeles Film & Script Festival.
It is the latest honor for Cornerstone, which has also been ️ a Finalist at Script Summit 2020, a Semifinalist at the Create World Awards 2020, ️ a Quarterfinalist at the ScreenCraft True Story & Public Domain Competion 2020, and a Semifinalist at the Los Angeles International Screenplay Awards Winter 2020.
Congrats on racking up so many nominations Chris! We're rooting for your success!
Halofsky's 'Going Out of Business' Wins Award at Women's Comedy Film Festival
Ada Lee Halofsky's mircro-short screenplay, Going Out of Business, was just named winner Best Romantic Comedy at the Women's Comedy Film Festival.  The script was written as an exercise in her TV Writing class at Stony Brook Manhattan's MFA program.
The Women's Comedy Film Festival is described as "a comedic haven, existing to elevate writers with fun, unique, and female-centric stories."
Documentary Executive Produced by Simone Pero wins Gracie Award
This Changes Everything, a documentary film executive produced by Stony Brook Killer Films MFA in Film Visiting Faculty Simone Pero, was among 100 winners at the 45th Gracie Awards, announced today by the Alliance for Women in Media Foundation (AWMF). Told first-hand by some of Hollywood's leading voices in front of and behind the camera, This Changes Everything takes an incisive look into the history, empirical evidence, and systemic forces that foster gender disparity in Hollywood. CONTINUE READING >
2019
North Fork TV Fest Announces Second Annual TV Pilot Competition Winners
The NOFO TVFest/SB Pilot Competition announced the winning scripts for best original television pilot. Splitting first prize and $500 are Noelle P. Wilson for her pilot, By the Book, and Kate Levitt for her pilot, Trouble.  CONTINUE READING >
Levitt Pilot Script Wins First Place at Nantucket Film Festival
Stony Brook's MFA in Film and TV Writing student Kate Levitt won first prize at The Nantucket Film Festival for her one-hour pilot script Living.  As winner of the top prize in the Showtime one-hour pilot competition, Levitt gets a development meeting with a Showtime executive and $1000. CONTINUE READING >
MFA Student Shorts Featured in 2 Film Festivals
MFA in Film students Jamie DiNicola and Kathleen Harty have had their short films entered into the Inside Out Fil Festival in Toronto and the Big Apple Film Festival in New York, respectively. CONTINUE READING >
MFA in Film Grad Juhyoung Ra Screens New Film at Joenju Film Festival
Stony Brook University MFA in Film graduate Juhyoung Ra has a feature film screening at the 20th Annual Jeonju International Film Festival in South Korea. Atlantic City is a full-length feature film that will screen from May 4-9. Ra, who attended the MFA in Film program in Manhattan and graduated in 2017, wrote, directed and edited the film.
CONTINUE READING >
Simone Pero Is Redefining the Meaning of 'Impact'
Simone Pero could not possibly have chosen a more appropriate name for her strategic marketing and production firm specializing in the confluence of content and social action: For Impact Productions. CONTINUE READING >
2018
Soo Hugh Joins TV Writing Program Guest Series  on November 5
Soo Hugh, showrunner for the television adaptation of the bestselling novel "Pachinko" by Min Jin Lee currently in development, will be interviewed by Alan Kingsberg at the Stony Brook Manhattan Center for Creative Writing and Film on Monday, November 5.  CONTINUE READING >
TV Writing Guest Series Begins September 24 with 'Power' Showrunner Gary Lennon
The Stony Brook Southampton TV Writing program based at the Manhattan Center for Creative Writing and Film will launch a new TV Writing Guest Series on Monday, September 24, at 8 p.m. with special guest Gary Lennon, co-showrunner of the Starz hit "Power."  CONTINUE READING >

Levitt Wins Inaugural North Fork TV Fest TV Pilot Competition
North Fork TV Fest, in association with Stony Brook's MFA in Film (and TV Writing), announces its inaugural TV Pilot Competition winner: Kate Levitt.  CONTINUE READING >
MFA in Film Student Eugina Gelbelman Receives New York Women in Film & Television HP Scholarship
Stony Brook Killer Films MFA in Film student Eugina Gelbelman has been selected to receive the 2018 New York Women in Film & Television Ha Phuong (NYWIFT-HP) Scholarship.  CONTINUE READING >
Film Screening: Keep the Change
Please join us for a special screening of  Keep the Change, followed by a talk with Stony Brook's MFA in Film's Artistic Director Christine Vachon, Writing/Directing Faculty Jennie Allen, and Writer/Director Rachel Israel. May 15, 2018 at 5:20 p.m. at Stony Brook Manhattan, 535 Eighth Avenue. CONTINUE READING >
2017
MFA in Film Student Eugina Gelbelman Accepted for New York Women in Film & Television Intensive Workshop
Out of a highly qualified field of seriously motivated competition, Stony Brook's MFA in Film student Eugina Gelbelman has been selected for the intensive year-long New York Women in Film & Television workshop, "From Script to Pre-Production (FS2P)."  CONTINUE READING >
MFA in Film Student Yasmine Gomez Receives New York Women in Film and Television Scholarship
Stony Brook Killer Films MFA in Film student Yasmine Gomez has been selected to receive the 2017 New York Women in Film and Television (NYWIFT) Scholarship.  CONTINUE READING >
MFA in Film Program Expands to TV Writing, Adds New Manhattan Location
With a new base of operations at 535 Eighth Avenue in Manhattan and the hiring of Alan Kingsberg as a full-time professor for the new TV Writing curriculum, the MFA in Film offered by Stony Brook Southampton in association with Killer Films is poised to join the ranks of top film schools in the U.S. CONTINUE READING >
Master Class in Acting Led by Academy Award® Winner Mercedes Ruehl
Stony Brook University announced today that it is offering a Master Class in Acting for Directors led by Academy Award® Winner Mercedes Ruehl. The Master Class will be held from July 12-16.  CONTINUE READING >
202020 Filmmaker Darcy Brislin Earns a Spot In Sundance Institute's 2017 Screenwriters Lab
Darcy Brislin, a student in the MFA in Film's groundbreaking 202020 program, and her writing partner Dyana Winkler have been selected to take part in Sundance Institute's 2017 Screenwriters Lab at the Sundance Resort in Utah running from January 13 to 18, 2017. CONTINUE READING >
2016
MFA in Film Student Nancy Bannon Accepted for NYWIFT Intensive Workshop
Out of a highly qualified field of seriously motivated competition, Stony Brook Southampton/Killer Films MFA in Film student Nancy Bannon has been selected for an intensive yearlong New York Women in Film and Television workshop, "From Script to Pre-Production (FS2P)." CONTINUE READING >
Bank, Heyman Achievements Equal More Success for MFA in Film Program
The Stony Brook Southampton/Killer Films MFA in Film program got two big boosts for its already meteoric momentum in the last week, based on two major achievements by Melissa Bank and Bentley Heyman. CONTINUE READING >
MFA in Film Student Emily Laue Receives New York Women in Film and Television Scholarship  
Stony Brook Southampton / Killer Films MFA in Film student Emily Laue has been selected to receive the New York Women in Film and Television (NYWIFT) Scholarship. CONTINUE READING >
MFA in Film Students Nominated for Careers in Entertainment Tour
Eugina Gelbelman and Matthew Gonzalez, two first-year students enrolled in the Stony Brook Southampton Killer Films MFA in Film program based in Southampton and Manhattan, and Viviana Leo and Yasmine Gomez, two second-year students, have been nominated to take part in the Will and Jada Smith Family Foundation (WJSFF) Careers in Entertainment Tour stop in New York City on September 21, 2016. CONTINUE READING >
Magdalene Brandeis Joins Robin Pogrebin to Cohost Panel Following Screening of Equal Means Equal
Fresh from her visit to the White House as a juror for the March on Washington Film Festival, Associate Director of the Stony Brook Southampton MFA in Film program Magdalene Brandeis will be cohosting a panel on National ERA Day, following a screening of the documentary Equal Means Equal. CONTINUE READING >
Magdalene Brandeis Invited to White House for Film Festival Screening and Awards Program
Southampton, NY, July 14, 2016—Magdalene Brandeis, associate director of the Stony Brook Southampton MFA in Film program offered in association with Killer Films, has been invited to The White House in Washington, D.C. for a special March on Washington Film Festival awards ceremony and screening on Wednesday, July 20. Brandeis served as a juror in the Festival's inaugural Student & Emerging Filmmaker Competition this year. CONTINUE READING >
Master Class in Film Led by Academy Award® Winner Mercedes Ruehl
New York and Southampton, NY, June 24, 2016—Stony Brook University announced today that it is offering a Master Class in Acting for Directors led by Academy Award® Winner Mercedes Ruehl (The Fisher King, Lost in Yonkers). CONTINUE READING >
Academy Award Nods for Killer Films' Carol Have Special Meaning for MFA in Film Students
SOUTHAMPTON, NY, February, 2016—When the film Carol earned nominations for Oscars in six categories this year, the Academy Awards attention had special meaning for students in Stony Brook Southampton's MFA in Film program. CONTINUE READING >
MFA in Film Co-Sponsors 2016 SUNYWide Film Festival
SOUTHAMPTON, NY, February 12, 2016—Less than a year after being approved by the New York State Education Department, the MFA in Film program at Stony Brook Southampton + Manhattan has announced that it will be co-sponsoring the 7th Annual SUNYWide Film Festival, to be held April 8-9, 2016 at the campus of festival host and co-sponsor SUNY Oswego. CONTINUE READING >
2015
Hamptons International Film Festival Sloan Fellows Join Stony Brook MFA in Film Students in Master Class Led by Academy Award® Winner Mercedes Ruehl
New York and Southampton, NY, May 20, 2015 - Stony Brook University announced today that the Alfred P. Sloan Foundation Fellows from the Hamptons International Film Festival (HIFF) will join Stony Brook Southampton MFA in Film students in a Master Class in Acting for Directors led by Academy Award® winner Mercedes Ruehl (The Fisher King, Lost in Yonkers). CONTINUE READING >
Christine Vachon, Todd Haynes Premiere Carol at 2015 Cannes Film Festival
Film Served as Real-Time Case Study for Stony Brook MFA in Film Students
New York and Southampton, NY, May 12, 2015 - Stony Brook University announced today that Christine Vachon, Founder of legendary indie production company Killer Films and Graduate Director of Stony Brook's innovative Master of Fine Arts in Film Program, and Academy Award®-nominated Director Todd Haynes, who has served as guest faculty at Stony Brook's MFA in Film Program, will premiere their eagerly anticipated film Carol starring Cate Blanchett and Rooney Mara at the 2015 Cannes Film Festival scheduled for May 13-24. CONTINUE READING >
Stony Brook's MFA in Film Program Featured at Sixth Annual SUNYwide Film Festival
New York and Southampton, NY, April 28, 2015 - Stony Brook University announced today that its new MFA in Film Program, an innovative three-year graduate program in narrative film, led by Graduate Director Christine Vachon, Co-Founder of legendary indie production company, Killer Films was featured at the sixth annual SUNYwide Film Festival (SWFF6) in Oswego, New York, held April 24-26. CONTINUE READING >
Stony Brook Killers, Stony Brook's Film School Soccer Team, Makes Knockout Round of 2015 NYFEST Industry Tournament
New York and Southampton, NY, April 21, 2015 - Stony Brook University announced today that the Stony Brook Killers, the Stony Brook / Killer MFA in Film soccer team, made it to the knock out round on their debut performance at the 2015 New York Film and Entertainment Soccer Tournament (NYFEST) at Pier 5, Brooklyn Bridge Park held Saturday April 19.  CONTINUE READING >
Stony Brook University Offers MFA in Film - Groundbreaking, Affordable, Project-Driven, Led by Legendary Killer Films Producer Christine Vachon
New York and Southampton, NY, April 2, 2015 - Stony Brook University announced its new groundbreaking and affordable Master of Fine Arts (MFA) in Film. With locations in Manhattan and Southampton, Stony Brook's innovative three-year MFA program is led by Graduate Director Christine Vachon, Co-Founder of legendary indie powerhouse Killer Films. Stony Brook and Killer Films share a mission to provide students an environment where they can learn, create and pursue their art without signing on to a lifetime of debt. This new program emphasizes original storytelling and is taught by a faculty of the most distinguished practicing artists in the country. CONTINUE READING >
Christine Vachon to Keynote at SXSW
Vachon, Legendary Founder of Killer Films and Graduate Director of Stony Brook's Film Program
New York and Southampton, NY, March 11, 2015 – Stony Brook University announced today that Christine Vachon, Founder of legendary indie production company Killer Films and Graduate Director of Stony Brook's innovative Master of Fine Arts in Film Program, will be a keynote speaker at the South by Southwest (SXSW) Music Conference and Film Festival.
CONTINUE READING >
Julianne Moore Wins Best Actress Academy Award for Still Alice, a Killer Films Production
Three Stony Brook Students Earn Credit on Crew
New York and Stony Brook, N.Y.—February 23, 2015—Stony Brook University announced today that three students in its MFA in Film program were credited participants in the feature film STILL ALICE, produced by Killer Films, which earned the 2014 Academy Award® for "Best Actress in a Leading Role" for Julianne Moore, who also won the Best Actress Golden Globe Award, Screen Actors Guild Award, BAFTA Award, and Independent Spirit Award. 
CONTINUE READING >
Stony Brook Southampton Adds First MFA Degree in Film in the SUNY System
Applications Now Being Accepted for Fall 2015
New York and Southampton, NY, February 3, 2015 – Stony Brook University announced today that the NY State Education Department has approved SUNY's first ever Master of Fine Arts (MFA) in Film.
CONTINUE READING >