Skip Navigation
Faculty
Jump to: Guest Speakers



CHRISTINE VACHON
Producer; Co-Founder, Killer Films; Artistic Director, MFA in Film
Christine Vachon is an Independent Spirit Award and Gotham Award winner who co-founded indie powerhouse Killer Films with partner Pamela Koffler in 1995. Over the past decade and a half, the two have produced some of the most celebrated American indie features including CAROL (nominated for six Academy Awards), FAR FROM HEAVEN (nominated for four Academy Awards), STILL ALICE (Academy Award winner), BOYS DON'T CRY (Academy Award winner), ONE HOUR PHOTO, KIDS, HEDWIG AND THE ANGRY INCH, HAPPINESS, VELVET GOLDMINE, SAFE, I SHOT ANDY WARHOL, CAMP, SWOON and I'M NOT THERE (Academy Award nominated). In television, Vachon recently executive-produced the Emmy- and Golden Globe-winning miniseries MILDRED PIERCE for HBO and Z, an upcoming series on Amazon based on the life of Zelda Fitzgerald. Other recent work includes: KILL YOUR DARLINGS, GOAT, and WEINER DOG. Additionally, Christine has just wrapped filming on WONDERSTRUCK directed by Todd Haynes from the bestselling book by Brian Selznick.  Vachon is also the director of the MFA program at Stony Brook University.


MAGDALENE BRANDEIS
Executive Director, Programs in Film and Television
Associate  Professor in the Practice
Magdalene Brandeis is a Producer, Novelist, and the Executive Director of the MFA Programs in Film and Television Writing at Stony Brook University. Getting her start in development at Hollywood Pictures and Caravan Pictures, she went on to translate and adapt French films and produce television series and pilots for ABC, AMC, Bravo, and MTV. She also served as the Executive Director of The Bridge Program, a non-profit, and as a juror for The March on Washington Film Festival during the Obama Administration. She holds a BA from Antioch University Los Angeles, and an MFA in Writing and Literature from Stony Brook. Her short stories have been published in The East Hampton Star, and The Southampton Review .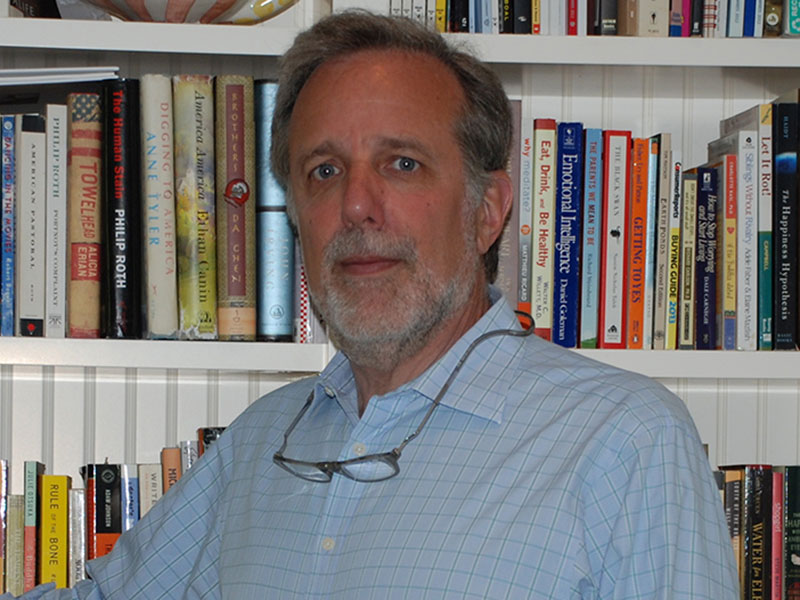 ALAN KINGSBERG
Director, MFA in Television Writing
Alan Kingsberg received his MFA from NYU's Tisch School of the Arts where his film Minors won an Academy Award as the top student film in the US.  His work in television includes writing the ACE Award winning documentary Buy Me That for HBO, and writing and producing the BAFTA nominated animated series Cubix for FOX.   Kingsberg has also written for Law and Order: Criminal Intent, and Kids classics like Are You Afraid of the Dark?, Shining Time Station and Doug.  He was a showrunner on five animated series for Fox, The CW and Cartoon Network, including the hits Cubix, Pokemon Chronicles and Winx Club.  He has written or produced over 250 half-hours of television for major broadcast and cable networks and has written feature films for DISNEY and UNIVERSAL PICTURES.  He is currently writing on a new Netflix Original animated series.
Kingsberg originated the popular Television Writing curriculum at Columbia University's Graduate Film School where he taught for 17 years.  He has launched Television Writing programs in Sao Paulo and Prague and was a visiting professor at Sarah Lawrence College.   Kingsberg's students have won numerous awards including multiple first place prizes at the Austin Film Festival, The TV Academy of Arts and Sciences, The Made In NY Fellowship, a Humanitas Award, an HBO Fellowship and a Fox Writers Intensive Prize, all with scripts written in his workshops. After graduating, his students have gone on to write and produce on  shows such as 30 Rock, Mr. Robot, Narcos, The Deuce, Stranger Things, Kimmy Schmidt, Mozart in the Jungle, Orphan Black, Quantico, The Sinner, Inside Amy Schumer, Smash, New Girl, Odd Mom Out, The Originals, Vegas, Weeds and Californication.
JENNIE ALLEN
Associate Director, MFA in Film
Assistant  Professor in the Practice, 
Screenwriting, Directing & Production
Jennie Allen's films have won awards from the USA Film Festival, Columbus Film Council, Palm Springs International Shorts Fest, Hammer to Nail, Babelgum, and the Adrienne Shelly Foundation; they have been distributed by Shorts International and have screened at festivals including Brussels, Woodstock, LA Shorts Fest, as well as on NYC-TV and Film Shortage. Jennie's work has received NYSCA artist grants through Brooklyn Arts Council and Greene County Council on the Arts, and she was a recent NYFA Fellowship Finalist. Failing Better Now, a feature Jennie co-wrote, is available on the Starz network. Jennie recently wrote the short "Dear Chickens" (Philip Baker Hall, Kerris Dorsey) with director Mauro Mueller. She is currently writing for Fidelio Films and C-Films AG, as well as for producer Michael Fix. Jennie's feature film Culebra is also in development with Fidelio Films. Jennie received the Lewis Cole Award for Excellence in Screenwriting from Columbia University, along with her M.F.A. She has taught writing and filmmaking at Columbia, Pratt Institute, and CUNY City College. Jennie used to work as a mental health counselor, and that experience has been invaluable both in filmmaking and in life.
ROBERT REEVES
Novelist/Associate Provost
Robert Reeves, Associate Provost of the Southampton Graduate Arts Campus, oversees the MFA in Creative Writing expansion. In addition to the new MFA in Film, the campus also offers, a publishing venture, TSR Books, as well as a fine arts print venture, TSR Editions. Reeves is the founding publisher of TSR: The Southampton Review, an award-winning national literary and arts journal, which regularly features original works by writers and artists such as W.S. Merwin, Alan Alda, Eric Fischl and April Gornik, alongside the work of students and alumni.
As Founding Director of the MFA in Creative Writing and Literature, as well as Director of the esteemed Southampton Writers Conference, Reeves has recruited a large number of distinguished faculty, including former Poet Laureate Billy Collins, Frank McCourt, Meg Wolitzer, Roger Rosenblatt, Julie Andrews, David Rakoff, Elizabeth Strout, Richard Ford, Joyce Carol Oates, and Tom Wolfe.   
Southampton's MFA graduates have gone to highly successful careers in publishing and the arts. Stony Brook Southampton offers graduate courses in both Southampton and Manhattan, a BFA in Creative Writing, and an undergraduate film minor at Stony Brook main campus.
The author of two critically acclaimed novels, Doubting Thomas and Peeping Thomas, Reeves has also written screenplays, short fiction, essays, and literary criticism. Reeves, who has taught at Harvard and Princeton, holds a B.A. and M.A. from Harvard University.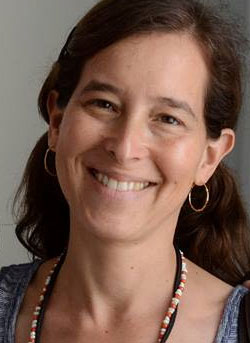 PAMELA KOFFLER
Co-Founder, Killer Films; Visiting Faculty; Producer
Pamela Koffler is an award-winning producer who in 1995 co-founded New York-based indie powerhouse Killer Films with partner Christine Vachon.  Since founding Killer Films, she has gone on to produce some of the most celebrated American indie films including, Academy Award® winning films Far From Heaven, Boys Don't Cry, One Hour Photo, Hedwig and the Angry Inch, Happiness,  I Shot Andy Warhol, Dirty Girl, Then She Found Me, and Savage Grace. In television, Koffler executive produced the Emmy® nominated TV movie Mrs. Harris in 2005 and the Golden Globe winning miniseries, Mildred Pierce for HBO. 
Most recently, Koffler produced two films with the award-winning directing team Wash Westmoreland and Richard Glatzer:  "The Last of Robin Hood" starring Kevin Kline, Susan Sarandon and Dakota Fanning, which premiered at the Toronto Festival in 2013 and was seen in theaters in September 2014. "Still Alice," starring Julianne Moore, Alec Baldwin and Kristen Stewart, premiered at TIFF in 2014. Koffler also produced 2015's "Carol," directed by Todd Haynes, starring Cate Blanchette and Rooney Mara.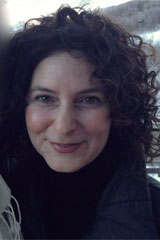 SIMONE PERO
Producer, Visiting Faculty
Simone Pero is an Emmy-nominated producer and founder of For Impact Productions, a social impact film marketing and production company. Pero's portfolio embraces visionary artistic stories spotlighting critical social themes such as her upcoming projects Rachel Feldman's LILLY and VIVA VERDI!. Pero was a producer on Jennifer Fox's THE TALE starring Laura Dern which premiered at the 2018 Sundance Film Festival  and was nominated for 25 awards including two Emmy's and a Golden Globe.  THE TALE was distributed worldwide by HBO Films. That same year, Pero also executive produced Tom Donahue's THIS CHANGES EVERYTHING featuring Geena Davis, Meryl Streep and Shonda Rhimes which had its world premiere at the 2018 Toronto International Film Festival, broadcast on Starz Network, and received a prestigious New York Times Critic's Pick selection. Pero  began producing issue-driven film on the PBS award-winning short on disability rights BODY & SOUL: DIANA & KATHY and led strategy for the Emmy-nominated documentary CNN Films' hit ESCAPE FIRE: THE FIGHT TO RESCUE AMERICA. Prior, Pero was an executive at MTV, Rainbow Media/Cablevision (now AMC Networks), and she began her career serving in the U.S. Government. Pero is an active leader in the media and entertainment industry, serving on the Board of Women in Film & Television International and Advisory Board Chair of New York Women in Film & Television. She is a member of the Producers Guild of America and the Television Academy of Arts & Sciences. Pero is an alumna of Stony Brook University.
---
ALAN ALDA
Screenwriter and Memoirist
In the 11 years Alan Alda starred in the television series M*A*S*H, he was nominated for 21 Emmy Awards, winning five. He wrote (or co-wrote) 20 episodes and he was the first person to win Emmy Awards for acting, writing, and directing for the same series. In addition to his Emmys, Alda has won the Writer's Guild Award twice and received the coveted Humanitas Award for writing the "Dreams" episode of M*A*S*H (from a story by Alda and James Jay Rubinfier). His first memoir, Never Have Your Dog Stuffed, was published by Random House in September 2005. His latest book is Things I Overheard While Talking to Myself.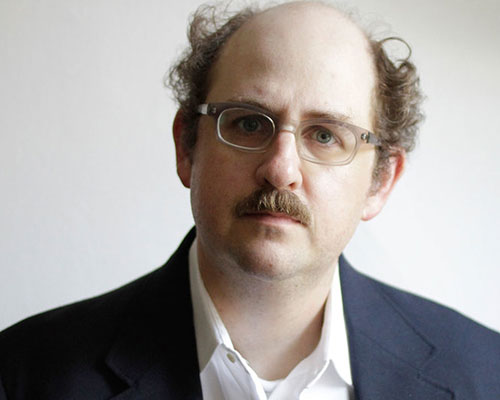 ETHAN T. BERLIN
Television Writing Faculty
Ethan T. Berlin is an Emmy Award nominated comedy writer and performer who has written for many of today's top comedy voices. His credits include Da' Ali G Show (HBO), Totally Biased With W. Kamau Bell (FX), Billy on the Street (Fuse), Super Jail (Adult Swim), Lopez Tonight (TBS), Crank Yankers (Comedy Central), and Talk Show With Spike Feresten (Fox). He has sold pilots to IFC, MTV, and Cartoon Network.
He co-created, executive produced, performed, and wrote on IFC's fake game show, Bunk. Ethan has performed on most of the shows he's written for and is a graduate of the Peoples' Improv Theatre. He teaches comedy writing classes at New York University and the Peoples' Improv Theatre. His debut children's picture book, The Hugely-Wugely Spider, will be published in 2018 by FSG. 
PERRY BLACKSHEAR
Film Faculty
Perry Blackshear is a filmmaker from North Carolina. He earned his MFA in Directing from NYU Graduate Film School, where he was a Dean's fellow. His thesis film, a feature entitled "They Look Like People," became an international film festival darling and won dozens of awards including the grand jury awards at Slamdance, IFF Boston, and Nashville. It went on to play theatrically, and is currently on Netflix. His second feature film is in post-production and his third recently wrapped production.
Perry has edited two award-winning feature films, Days of Grey by Ani Simon-Kennedy, and Karaoke Girl, by Visra Vichit-Vadakan, and several award-winning shorts, including Daughters by Chloe Zhao. Together these went on to play at 100+ festivals and win dozens of awards internationally. He has served as consultants on films that premiered at Sundance, Tribeca, Berlin, & Cannes and were nominated for Independent Spirit Awards. Before feature films, Perry directed short films, documentaries, commercials, and digital content, including the momentarily #1 video in the world. In his capacity as one of the founding members of Huge Studio in Brooklyn, Perry has worked with clients such Nike, Google, Apple, Samsung, Audi and the White House.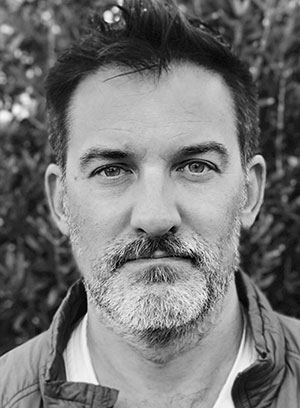 SCOTT BURKHARDT
Television Writing Faculty
Scott Burkhardt is a graduate of Columbia University's School of the Arts where he received an MFA in Film. His graduate thesis project,  The Assastant, won the New Line Cinema Development Award and additional funding from the Milos Forman Foundation, The Caucus Foundation and the Carole and Robert Daly Foundation. The Assastant was a Faculty Selects film and went on to win the 20th Century Fox/Farrelly Brothers Outstanding Achievement in Comedy Award and the Student Choice Award for Best Writing. The film was also nominated for a Student Academy Award and played festivals around the world. The film was distributed by Cinetic Media as part of their FilmBuff series on Hulu.com.
Scott was a writer on the NBC one hour drama  Smash and has developed and written projects for CBS Studios, Universal TV and Flower Films. He is currently developing several shows and casting his feature film directing debut, Slipstream. His scripts have been finalists in the Nicholl Screenwriting Competition, Slamdance Screenplay Competition and the Austin Film Festival.
Scott has taught screenwriting and television writing at the University of Pennsylvania, Columbia University and New York University's Tisch School of the Arts.

ANNETTE HANDLEY CHANDLER
Producer, Author and Screenwriter
Annette Handley Chandler has produced films for Paramount Pictures, Disney, PBS, ABC and CBS. In 2002, she won an Emmy as Executive Producer of  Ansel Adams: A Documentary, directed by Ric Burns. A former literary agent, Ms. Handley Chandler was also a programming executive for ABC Entertainment in Los Angeles, overseeing development and the production of 20 films  in four years. A member of WGA West, she has taught screenwriting at UCLA and Pepperdine University and NYU Tisch. She has written, directed and produced the East End's Plum TV documentary on vintner/sculptor Walter Channing. She is presently in development and pre-production on  Recess, a narrative feature film and a documentary, along with director Anne Makepeace, on the Shinnecock nation of Southampton.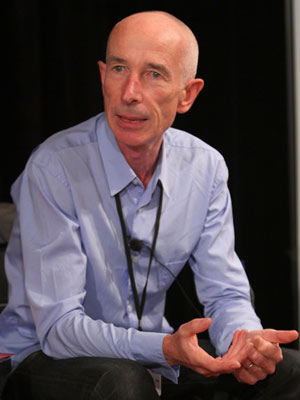 LENNY CROOKS
Visiting Artist
Lenny Crooks, is currently a New York based consultant advising European producers on transatlantic co-production opportunities and working with Killer Films on its development slate. Lenny's recent investments included Lynne Ramsay's WE NEED TO TALK ABOUT KEVIN, Paddy Considine's TYRANNOSAUR and Ben Wheatley's KILL LIST.  Crooks is the former head of the UK Film Council's New Cinema Fund, where he backed Cannes Special Jury Prize winner  Fish Tank and  Bright Star. Crooks also ran the Glasgow Film Fund and the Glasgow Film Office. As director of the Glasgow Film Office, Crooks has supported the city's transformation into an internationally recognized creative hub and has also managed a successful public/private investment fund. 
With 20 years of experience in the film industry, he has supported some of the UK's most exciting filmmakers including Gaby Dellal's  On a Clear Day, Peter Mullan's  The Magdalene Sisters, Ken Loach's  My Name is Joe, Lynne Ramsay's  Morvern Callar, and David Mackenzie's  Young Adam. Crooks has a strong reputation for supporting filmmakers and his instinct has taken him from backing Andrew and Kevin Macdonald and John Hodge whose  Shallow Grave became a spectacular international film debut for director Danny Boyle, to Gilles Mackinnon with  Small Faces, writer Paul Laverty with Ken Loach's  Carla's Song, Peter Mullan with  Orphans, and Saul Metzstein and Jack Lothian with  Late Night Shopping.  He also supported the co-production partnership between Gillian Berrie's Glasgow-based Sigma Films and Peter Aalbeck Jensen's and Lars Von Trier's Danish production house, Zentropa Films and bankrolled the Advance Party slate which led to the production of Andrea Arnold's  Red Road, winner of the Prix du Jury at the 2006 Cannes Film Festival. He is a visiting artist, leading students through screenplay development and "Dogme: the Series" with Stony Brook/Killer Filmmaking .
NEAL GABLER
Film Critic, Biographer, Essayist
Neal Gabler is the author of four books: An Empire of Their Own: How the Jews Invented Hollywood, Winchell: Gossip, Power and the Culture of Celebrity, Life the Movie: How Entertainment Conquered Reality , and Walt Disney: The Triumph of the American Imagination. His essays and articles have appeared in numerous newspapers and magazines, including Vanity Fair, Esquire, Playboy, Newsweek, and Vogue, and he has been the recipient of two Los Angeles Times Book Prizes, Time magazine's nonfiction book of the year, USA Today's biography of the year, a National Book Critics Circle nomination, a Guggenheim Fellowship, a Public Policy Scholarship at the Woodrow Wilson Center, a Shorenstein Fellowship at the Harvard Kennedy School, and a Patrick Henry Fellowship at Washington College's C.V. Starr Center. He has also served as the chief nonfiction judge of the National Book Awards.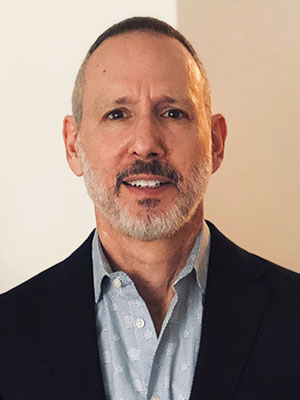 STEPHEN GATES
Stephen Gates, NYU TSOA'92 MFA, began his film career as 2 nd asst. & 1 st asst. cameraman and member of IATSE Local 600 in New York.  Upon moving to Los Angeles,  Stephen worked in the Story Dept. at Arnold Kopelson Prods writing script coverage.  He started his representation career as an assistant to a motion picture literary agent at ICM.  As part of a 5 year career as a Motion Picture Lit. agent, Stephen worked at the Susan Smith Agency and Writers & Artists Agency.  As a Literary Manager, Stephen ran Evolution Entertainment's Lit Dept. for 16 years and then co-founded his own management company Ellipsis Entertainment Group.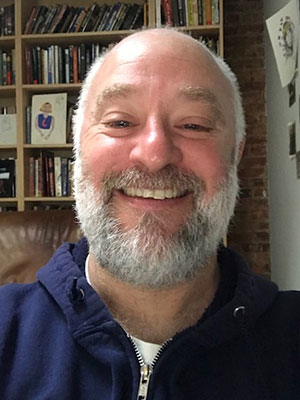 BRYAN GOLUBOFF
Bryan is a native New Yorker and graduate of N.Y.U.'s Tisch School of the Arts. His credits include the screenplay for THE BASKETBALL DIARIES starring Leonardo DiCaprio, which premiered at the Sundance Film Festival, the "ALEX" arc on the first season of HBO's IN TREATMENT, for which he won a WGA Award for Best Writing on a New Series, and writer/producer duties on FX's critically acclaimed boxing drama LIGHTS OUT. Other TV credits include LAW AND ORDER: SVU (NAACP IMAGE AWARD for his episode "PERSONAL FOULS"), SMASH, BLUE BLOODS and THE AFFAIR (Golden Globe Award for Best Drama). He was also a writer on HBO's SOMETHING THE LORD MADE (Emmy and Peabody Awards), K-PAX and ABOVE THE RIM, among other films.  Bryan wrote and directed the feature BEWARE THE GONZO, which starred Ezra Miller, Zoe Kravitz, Campbell Scott and Amy Sedaris. Most recently, Bryan was a writer/producer with David E. Kelley and Dennis Lehane on the past two seasons of the Audience Network drama series MR. MERCEDES, based on the Stephen King book trilogy, starring Brendan Gleeson, Harry Treadaway and Mary Louise Parker.   Bryan is currently creating a new drama series, MANHATTAN EXPRESS, for Hulu.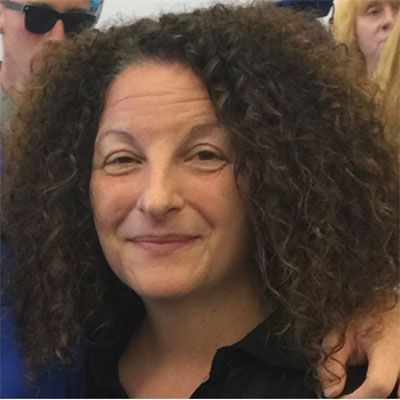 KAREN OFFITZER
Karen Offitzer received her MFA in Creative Writing from the University of Arizona, and an MA from NYU.  She is the Founder and former Program Director of the MFA in Creative Writing at National University, where she also served as director of Writing Across the Curriculum.  Her short fiction and essays have been published by several literary journals and magazines, and she has received grants and awards for her short documentary work, most notably for her short, I Am Not Who You Think I Am, exploring the effect of a year-long free humanities education program on the lives of those who were homeless and working poor. She has held teaching positions at Loyola Marymount University and Antioch University, served as Assistant Professor at The Institute for Writing Studies at St. John's University in Queens, NY, and currently lives in Manhattan.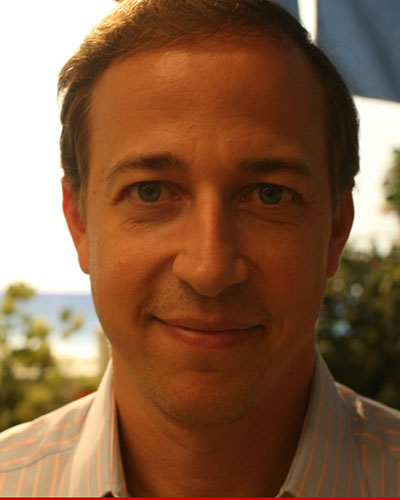 MICHAEL RAUCH
Producer, Director
Michael Rauch has written, produced and directed numerous projects in both film and television, most recently finishing eight seasons of the hit USA Network original series Royal Pains. Rauch also created and executive produced the CBS series Love Monkey with Tom Cavanagh and Judy Greer, as well as the ABC Family series Beautiful People and the CW series Life is Wild. Rauch wrote and directed the independent feature In The Weeds for Miramax starring Ellen Pompeo, Bridget Moynahan, Molly Ringwald and Eric Bogosian.  He directed and produced the filmed version of Bogosian's off-Broadway show for IFC, Wake Up and Smell the Coffee. Rauch is currently writing two new shows for CBS, The Fighting Thomases produced with Jennifer Lopez, and Dr. Death starring Alan Cumming. Rauch resides in New York City.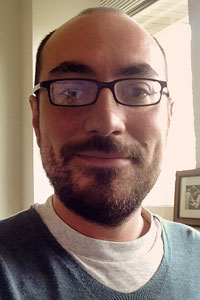 JORDAN ROBERTS
Editor
Jordan Roberts has been editing professionally for almost a decade and has cut a wide range of projects, many of which have garnered critical acclaim. He was mentored by Todd Sandler, an  editor for JJ Abram's "Bad Robot Productions." One of his most recent projects was a web series entitled "Kelsey, " which was named one of the top 25 series of 2013 by Indie Wire, and has amassed over 150,000 views since its premiere in late 2013. In addition to this he served as assistant and trailer editor for the feature film "Maybe Tomorrow," which has played the festival circuit for several years and racked up multiple accolades. In addition to his feature and short work, Jordan has edited tribute reels and clip shows for names such as: Edward Burns, Todd Haynes, Jessica Lange, Akira Kurosawa, Paul Simon and Joe Berlinger. He has taught production and editing to students of all ages and strives to instill the value and importance of the process to his students.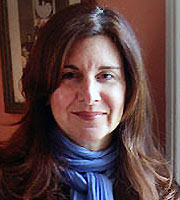 KATHLEEN RUSSO
Producer, Consultant
Kathleen Russo is a producer of film, theater and radio. Currently she is Executive Director of HERE'S THE THING with Alec Baldwin for WNYC, a ntionally syndicated radio show and podcast. She is the Special projects Coordinator for SUNY Stony Brook, Southampton campus. Film credits include Executive producer for AND EVERYTHING IS GOING FINE and GRAY'S ANATOMY, both directed by academy award winning director Steven Soderbergh. Russo's theater credits include co-directing SPALDING GRAY: STORIES LEFT TO TELL (a play based on her husband's work) which ran for six months off broadway and toured across the country and the U.K. She is a key note speaker for suicide prevention conferences around the country. From 1990-2004, Kathleen was an artist manager at various agencies from Columbia Artists to Washington Square Films. She graduated from RIT with a BFA in Photo Illustration in 1986. She resides in Sag Harbor and is the mother of three children.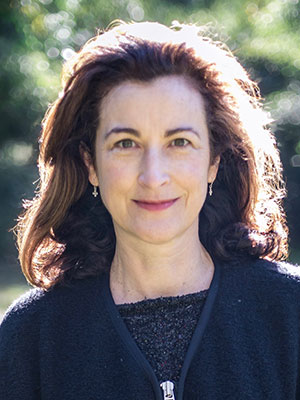 SYDNEY SIDNER
Syd co-wrote a pilot (reboot) of CHARMED for CBS. Her other works include the features TOUGH LOVE, GETTING BUDDHA BACK and the TV Pilots: BLISS CITY, TIOGA LAKE, ROUGE and MERIDIAN HILLS, which she sold to the CW, and INDISPOSED a short, produced by Warner Bros. for the Royal Academy of Dramatic Art (RADA).
After receiving a BFA in acting from Carnegie-Mellon, she began directing plays at venues including Manhattan Class Company, Circle Rep, Lincoln Center, The National Theater of London, and Williamstown Theater Festival, where she was awarded the Boris Sagal Directing Fellowship. She was also awarded grants from The Drama League of New York,  Circle Rep Lab and New York Foundation for the Arts.
She went on to earn an MFA in screenwriting from Columbia Film School, where her first short film THE RITE was awarded 'Best Film' at the Columbia Film Festival and was selected as a finalist for best student film by The National Board of Review.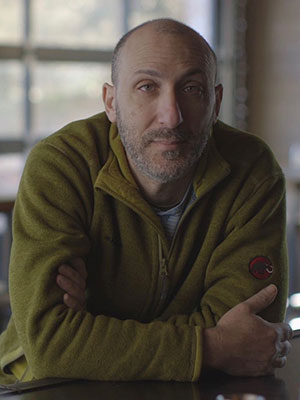 ADAM YAFFE
Adam Yaffe is a writer, director and editor in feature film, television and documentary. His work as a writer includes creating the Canal + animated drama series HARD APPLE and the mini-series VIA AMERICA for RAI television. His work as a director includes the feature BOOK OF DANNY and his narrative shorts have screened at Rotterdam and Edinburgh. His editing includes the upcoming feature documentary, CRACKED UP: THE DARRELL HAMMOND STORY, directed by Michelle Esrick. He received his MFA in filmmaking from Columbia University where he received the New Line Cinema Award for young filmmakers.
Guest Speakers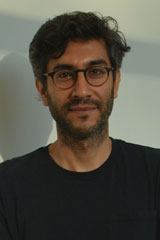 RAMIN BAHRANI
Writer/Director  Ramin Bahrani 's films have premiered and screened at such festivals as Venice, Cannes, Sundance, Berlin and Toronto. He has won numerous awards such as the FIPRESCI prize for best film (MAN PUSH CART, London; GOODBYE SOLO, Venice), the "Someone to Watch" Independent Spirit Award (CHOP SHOP), and was the recipient of a Guggenheim Fellowship. He collaborated with Werner Herzog on his short film PLASTIC BAG and recently directed a music video for Sigur Rós. In 2010 Legendary American film critic Roger Ebert proclaimed Bahrani as "the director of the decade." 
His new film, AT ANY PRICE (Dennis Quaid, Zac Efron) premiered in the main competition at the Venice Film Festival where it was nominated for the Golden Lion, and also screened as official selections of The Telluride (2012) and Toronto Film Festivals (2012).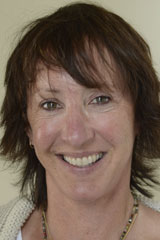 JANE BERLINER
After growing up in Beverly Hills to a non-entertainment couple, Jane stepped on a stage joining the all female band The Quisinarts, was a college DJ featuring New Wave and punk music and fell into the entertainment business on her own.  As she attended UCLA's theater arts school, she worked with Tim Robbins, Dana Stevens, Shane Black and countless other now successful film and tv artists.
Jane found her art after attending the CAA mailroom and training under Ron Meyer.  She became a talent agent in 1987 and has been in the entertainment business ever since.  After enjoying a talent agent's career for almost 20 years, Jane turned to Handprint Entertainment to head up Benny Medina's production company.  Jane then moved to New York and started working in philanthropy with Save the Children, creating and managing their Artist Ambassador Program, which she did for four years before joining Authentic as a talent manager.
Having been on the ground with artist ambassadors in Africa, Guatemala and the US, Jane is uniquely qualified to manage artists' philanthropy and to consult NGOs in the proper use of celebrity.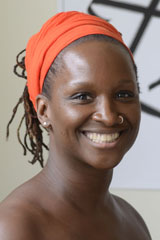 EFFIE T. BROWN
Los Angeles based producer Effie T. Brown received a degree in Film Production and Theater from Loyola Marymount University before going on to participate in Film Independent's Project Involve. There, she quickly worked her way up to become the Director of Development for Tim Burton Productions in 1995.
Eager to try her hand at producing, Brown landed assignments as Line Producer on feature films including Desert Blue (1998), But I'm a Cheerleader (1999) and Things You Can Tell Just By Looking at Her (2000). Brown would soon take on the role of Producer on critically acclaimed, award-winning feature projects from HBO Films, including Stranger Inside (directed by Cheryl Dunne, 2001, World Premiere at Sundance Film Festival), Real Women Have Curves (directed by Patricia Cardosa, 2002, winner of Sundance Film Festival's Audience Award and Special Jury Prize for Ensemble Performance), and Everyday People (2004, Jim McKay). She also executive produced, in association with Sony Screen Gems and Pathe International, In The Cut (2003, directed by Jane Campion). Effie's next film Rocket Science won the Sundance 2007 Grand Jury Prize for Directing and was nominated for Best First Feature, Best Screenplay and Best Actress by the Independent Spirit Awards. Her most recent film The Inheritance starring Golden Brooks won Best Actress at the 2010 American Black Film Festival.
As stated in VARIETY, Effie T. Brown "is a case study of what it takes to get independent films off the ground in today's marketplace: large doses of private equity, some location incentives and a little help from fests and script labs..."
Recently, Brown has re-teamed with the award winning producing/directing team of Jon Avnet and Rodrigo Garcia to produce WIGS, a brand new original content channel for Google/YOUTUBE. The channel premiered in May of 2012, with production of the second season currently underway. The channel features multiple original series showcasing A-list talent both in front of and behind the camera to present stories centered around the ever complex lives of women, and blazes the trail for scripted content released directly online.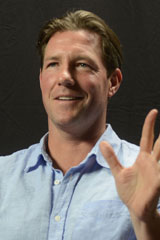 EDWARD BURNS
Lauded by critics and audiences alike, Ed Burns gained international recognition for his first feature film THE BROTHERS MCMULLEN, which premiered in competition at the 1995 Sundance Film Festival, winning the Grand Jury prize. The film, which Burns wrote, directed and starred in, was shot on a budget of only $25,000 and went on to gross over $10 million at the domestic box office, making it the most profitable film of 1995. The film also won "Best First Feature" at the 1996 Independent Spirit Awards.
Burns' second film, the romantic comedy SHE'S THE ONE starring Jennifer Aniston and Cameron Diaz, reinforced Burns' versatile talent as a writer, director, and actor able to simultaneously and successfully wear multiple hats. His 11 th feature film as a writer, director and actor is the drama THE FITZGERALD FAMILY CHRISTMAS, which had its world premiere at the 2012 Toronto Film Festival, and stars Kerry Bishé, Connie Britton, Caitlin FitzGerald, Ed Lauter, and Michael McGlone.
Burns continues to write, direct, star in and produce his films, including the Paramount Classics relationship comedy SIDEWALKS OF NEW YORK, PURPLE VIOLETS, NICE GUY JOHNNY and NEWLYWEDS. In a groundbreaking deal, Purple Violets was the first feature film to premiere exclusively on iTunes. Burns expanded on this new model of digital distribution to include cable Video on Demand to reach even wider audiences and successfully released two films, NICE GUY JOHNNY and NEWLYWEDS via these platforms in 2010 and 2011.
As an actor, Burns starred opposite Tom Hanks and Matt Damon in Steven Spielberg's critically acclaimed World War II epic SAVING PRIVATE RYAN. He also starred in the thriller 15 MINUTES opposite Robert De Niro, CONFIDENCE opposite Dustin Hoffman, and the 20 th Century Fox romantic comedy hit 27 DRESSES opposite Katherine Heigl.
Burns most recently starred opposite Tyler Perry and Matthew Fox in I, ALEX CROSS which was released in October 2012. His other acting projects include FRIENDS WITH KIDS, with Jon Hamm and Jennifer Westfeldt and MAN ON A LEDGE, opposite Sam Worthington and Elizabeth Banks.
Ed Burns was born in Woodside, Queens and raised on Long Island. While at Hunter College in New York City, Burns switched his focus from English to filmmaking before quickly moving on to make The Brothers McMullen, which won the Grand Jury Prize at the Sundance Film Festival. He lives in New York City with his wife and two children.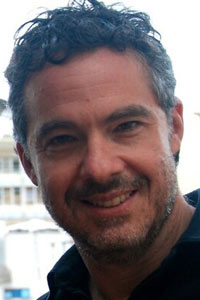 TONY GERBER
Filmmaker Tony Gerber is the co-founder (with playwright Lynn Nottage) of New York-based Market Road Films. His filmography includes—the Emmy-nominated feature documentary Full Battle Rattle (Winner: Special Jury Prize South-by Southwest Film Festival; World premiere: Berlinale 2008); the fiction feature Side Streets (Merchant Ivory Productions. World premiere: Venice Film Festival and US premiere: Sundance Film Festival). In addition to independent works and short films for TEDTalks, Gerber collaborates with cutting edge visual artists Allora and Calzadilla, Ann Sofi Siden and Matthew Barney. Gerber is a two-time Emmy recipient and has filmed, directed and written over half-a-dozen documentaries for the National Geographic Channel, filmed in some of the most remote regions of the world.  He most recently wrote and directed The Snow Leopard of Afghanistan shot entirely on location for National Geographic Channel. He is the co-director with Maxim Pozdorovkin of a new film about Russian arms dealer Viktor Bout, the alleged Merchant of Death and the producer of Rachel Beth Anderson's debut First to Fall, a Gucci/Tribeca grant recipient.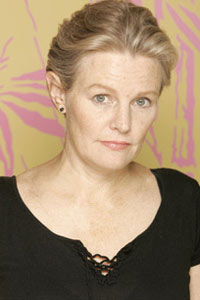 MARY HARRON
Mary Harron's most recent production is a television movie Anna Nicole Smith. Starring Agnes Bruckner, Martin Landau and Virginia Madsen, ANNA NICOLE  premiered on Lifetime in June 2013.  Her most recent feature film was THE MOTH DIARIES, starring Sarah Bolger and Lily Cole, which world premiered at the Venice Film Festival in 2011 and had its North American premiere at the Toronto Film Festival.
In 2005 she directed THE NOTORIOUS BETTIE PAGE starring Gretchen Mol, Lili Taylor and Jared Harris. The film debuted at the Toronto International Film Festival in 2005 to critical acclaim. In 2000 she directed the internationally successful AMERICAN PSYCHO, which she adapted from Brett Easton Ellis' notorious bestseller. For her work on this film, she was nominated for "Director of the Year" by the London Film Critics Circle.
Harron made her debut as a feature-film writer / director in 1996 with I SHOT ANDY WARHOL. The film won star Lili Taylor a Special Jury Award at the Sundance Film Festival, and garnered an Independent Spirit Award nomination for best first feature film.  It was also chosen to open the "Un Certain Regard" section of the 1996 Cannes Film Festival. Harron has also directed episodes of many acclaimed television series including "Homicide," "Oz," "The L Word,"  "Six Feet Under" and "Big Love".   
Harron was born in Bracebridge, Ontario and studied at Oxford. She lives in Brooklyn with her husband, writer/director John C. Walsh ("Ed's Next Move", "Pipe Dream", "Don't Ask Don't Tell") and their two daughters.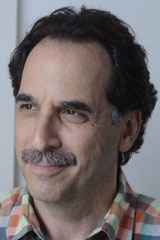 MARC HIRSCHFELD
Marc Hirschfeld served as Executive Vice President-Casting for NBC Universal Television from 1999-2008, responsible for supervising all scripted talent and casting for the NBC broadcast network, USA Network, Syfy Network and Bravo.  Since his departure in 2008, he has returned to his casting roots and cast dozens of television pilots and series for network and cable.  Additionally, he has established a busy casting consulting business, serving as head of talent and casting for Starz Network, AMC Network and Gaumont International Television.  He has multiple Emmy nominations for the original casting of such landmark series as "Seinfeld", "Married with Children", "That 70's Show", "The Larry Sanders Show" and an Emmy win for the HBO mini-series "From the Earth to the Moon".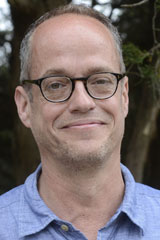 TOM KALIN
Tom Kalin's award winning, critically acclaimed work traverses diverse forms, from experimental video installations to narrative feature films. In his experimental work, Kalin often takes inspiration from literary sources and addresses contemporary issues such as displacement, urban isolation and homophobia.  In these works and as a part of the AIDS activist collective Gran Fury, Kalin has done significant work to change public opinion of AIDS.
His first feature,  Swoon, was awarded Berlin's Caligari Prize, Stockholm's Fipresci Prize, Best Cinematography at Sundance and the Open Palm at the Gotham Awards.  It was named one of the top 100 American Independent films by the BFI.  His film Savage Grace premiered in Cannes, played opening night in Zurich and screened at festivals including Sundance, Stockholm, London and Tribeca.  It was nominated for a Spirit Award and named one of the top ten films of 2008 by the Los Angeles Times, Artforum and  Paper.  As a producer his features include I Shot Andy Warhol and Go Fish.  He was a writer of Cindy Sherman's Office Killer.  He has also created shorts and installations including They are lost to vision altogether, Geoffrey Beene 30, Plain Pleasures, Third Known Nest, Every Wandering Cloud, Tigers, Hurricane and From Silence. 
Kalin is a 2011 Guggenheim Fellow.  He has twice been included in the Whitney Biennial.  He is collaborating with musicianThomas Bartlett (Doveman) on an evening of live music and film and adapting the Christopher Isherwood novel Down There On A Visit for the screen.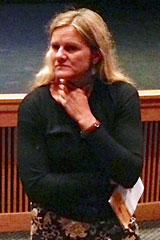 ELLEN KURAS
Ellen Kuras, ASC (Director of Photography) is the first cinematographer to win the Best Dramatic Cinematography award at the Sundance Film Festival an unprecedented three times. She was first cited for her work on Ellen Bruno's documentary Samsara (which also brought her the Eastman Kodak Best Documentary Cinematography Focus Award and the Student Academy Award). For Best Dramatic Cinematography, she was honored for her (black-and-white) work on Tom Kalin's Swoon (which also brought her an Independent Spirit Award nomination), and for Rebecca Miller's Angela and Personal Velocity: Three Portraits (which also brought her an Independent Spirit Award nomination).
Earlier in 2009, she was an Academy Award nominee in the Best Documentary Feature category, for The Betrayal ( Nerakhoon). The film is Ms. Kuras' directorial debut, in collaboration with the film's subject, Thavisouk Phrasavath. She also shot and produced the feature, which was a highly personal project that she had worked on for years.
Ms. Kuras has twice been nominated for an Emmy Award, for her work on Spike Lee's 4 Little Girls and the documentary/miniseries A Century of Women. She has collaborated several more times with Spike Lee, including on his features Summer of Sam and Bamboozled, his telefilm A Huey P. Newton Story, and his documentary Jim Brown All American. She has reteamed with Rebecca Miller on The Ballad of Jack and Rose (starring Daniel Day-Lewis and Camilla Belle), and shot segments of Jim Jarmusch's Coffee & Cigarettes. She was reunited with Tom Kalin on 30, a half-hour narrative film commissioned by Geoffrey Beene.
She shot Martin Scorsese's documentary No Direction Home: Bob Dylan and was then a camera operator on the director's concert film Shine a Light. She has been the cinematographer on several concert films, including Jonathan Demme's Neil Young: Heart of Gold; Julian Schnabel's Lou Reed's Berlin; and Michel Gondry's Dave Chappelle's Block Party.
For the latter director, she was also the cinematographer on the award-winning Eternal Sunshine of the Spotless Mind and Be Kind Rewind. Ms. Kuras has additionally been the director of photography on such features as Ted Demme's Blow, Mary Harron's I Shot Andy Warhol, and Harold Ramis' Analyze That. Her earlier films include Steve McLean's Postcards from America, Jill Godmilow's Roy Cohn/Jack Smith, Douglas Keeve's Unzipped, Richard Wenk's Just the Ticket, and Scott Silver's The Mod Squad.
Her television credits include the original HBO feature If These Walls Could Talk, for which she was cinematographer on the segment directed by Nancy Savoca and starring Demi Moore.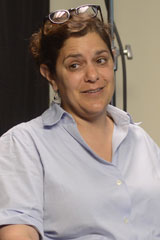 ILENE LANDRESS
Ilene Landress is executive producer of The Sopranos, before which she spent nine years freelancing on film and television projects. As a senior TV executive at DreamWorks, she oversaw the first years of Spin City. Additional network credits include Dear Diary, a live-action short, which garnered DreamWorks its first Oscar. She served as co-producer of Drunks and as production supervisor/UPM on The Perez Family, Naked in New York and Up Close and Personal. Landress also worked as production accountant on Quiz Show, Stranger Among Us, Q&A and Far and Away. Her studio films include Sea of Love, The Hard Way, Mortal Thoughts, The Freshman, Family Business and Crocodile Dundee. She learned film production on-the-job and has an B.S.in Biology/Psychology from Union College (where she was the first female student body president) and M.S. from Columbia.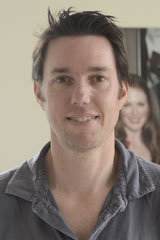 DYLAN LEINER
Dylan Leiner is Sony Pictures Classics' Executive Vice President, Acquisitions & Production. Involved with the acquisition and production of a broad range of films dating back to IN THE COMPANY OF MEN, RUN LOLA RUN, THE SPANISH PRISONER, POLLOCK, DOGTOWN AND Z-BOYS, THE TRIPLETS OF BELLEVILLE, CROUCHING TIGER, HIDDEN DRAGON, CACHE, FRIENDS WITH MONEY, THE LIVES OF OTHERS, FROZEN RIVER, THE WACKNESS, RACHEL GETTING MARRIED, I'VE LOVED YOU SO LONG, THE CLASS, WALTZ WITH BASHIR, MOON, WHATEVER WORKS, COCO BEFORE BEFORE CHANEL, BROKEN EMBRACES, AN EDUCATION, THE IMAGINARIUM OF DOCTOR, THE WHITE RIBBON, A PROPHET, THE SECRET IN THEIR EYES, GET LOW, ANIMAL KINGDOM, and recent Academy Award winning films INSIDE JOB and IN A BETTER WORLD. Dylan oversees Sony Pictures Classics' physical and post production services. Dylan has been named by The Hollywood Reporter as a member of its 35 under 35 "Next Generation Group" and by Crain's New York Business among its 40 executives under 40. Dylan attended Wesleyan University in Connecticut where he played on the Men's Soccer Team for 4 years, and contributed to what remains Wesleyan's best season ever in 1991, where the team went 15-1-1, won the ECAC Tournament and was ranked #1 in New England. Dylan is also Co-Founder of NYFEST, the New York Film & Entertainment Soccer Tournament.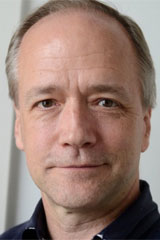 DOUGLAS MCGRATH
Douglas McGrath is a filmmaker and playwright. He began his career as a writer for SATURDAY NIGHT LIVE in what was incontestably the worst year in the show's history. He collaborated with Woody Allen on the screenplay for BULLETS OVER BROADWAY for which they were nominated for an Academy Award. His first film as writer/director was his adaptation of Jane Austen's EMMA. His other films include Dickens's NICHOLAS NICKLEBY, which won the Best Ensemble Cast from the National Board of Review, COMPANY MAN, INFAMOUS, HIS WAY, and I DON'T KNOW HOW SHE DOES IT. His play CHECKERS opened the 30 th anniversary season at New York's acclaimed Vineyard Theater. He is the author of a new musical about Carole King, BEAUTIFUL, which will open in San Francisco this fall.
SAM MORRILL
Sam Morrill is Senior Curator at Vimeo where he has worked since 2009. In Fall 2010, Sam began curating the celebrated Vimeo Staff Picks Channel and has since shifted his focus primarily toward video curation. He currently lives in his hometown of Brooklyn, NY following a few detours in Vermont and Havana, Cuba. In addition to his work at Vimeo, Sam has produced several short films and music videos and is also the co-founder of Rockabus.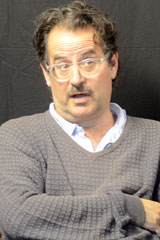 RANDALL POSTER
Randall Poster has been working with director Wes Anderson for more than sixteen years. Moonrise Kingdom marks their seventh collaboration. Poster has also worked with directors Todd Haynes, Sam Mendes, Richard Linklater, Harmony Korine, and Martin Scorsese among others.
STEVEN RAPHAEL
With over 20 years in the film industry, Raphael had been passionately devoted to bringing quality films to the US marketplace. Prior to founding required viewing, Raphael was Senior Vice president of Acquisitions and Co-productions at USA Films (now Focus Features. During that period he was involved in the theatrical campaigns for such films as: BEING JOHN MALKOVICH, GOSFORD PARK, and TRAFFIC.
At USA Raphael was responsible for acquiring and co-financing Mira Nair's MONSOON WEDDING, Todd Haynes' FAR FROM HEAVEN (nominated for four 2003 Academy awards) , Francois Ozone's 8 WOMEN, the Dardenne Bros. ROSETTA (Winner Palm D'or 1999 Cannes Film Festival) and Wong Kar Wai's IN THE MOOD FOR LOVE.
Prior to USA FILMS, Raphael was Sr. Vice President of Publicity and Marketing at Gramercy Pictures/ PolyGram where he was responsible for National Campaigns on FOUR WEDDINGS AND A FUNERAL, PRISCILLA QUEEN OF THE DESERT, DEAD MAN WALKING, ELIZABETH, FARGO, THE USUAL SUSPECTS, SHALLOW GRAVE, BOUND, THE BIG LEBOWSKI and COLD COMFORT FARM.
Raphael is a graduate of the UCLA School of Theater, Film and Television. He is a past board member of the Film Independent (FIND), OUTFEST, THE DRAMA DEPT, and NEWFEST. Raphael currently is a member of IFP advisory committee and a consultant to the RIO Film Festival and Telefilm Canada's Canadian Front held every year at MOMA. He lives with his partner in New York City.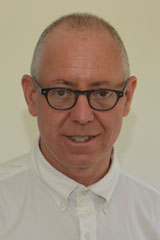 JAMES SCHAMUS
James Schamus is an award-winning screenwriter ( The Ice Storm) and producer ( Brokeback Mountain), and is CEO of Focus Features, the motion picture production, financing, and worldwide distribution company whose films have included Moonrise Kingdom, Milk, Eternal Sunshine of the Spotless Mind, The Pianist, Coraline, and The Place Beyond the Pines. He is alsoProfessor of Professional Practice in Columbia University's School of the Arts, where he teaches film history and theory.  He is the author of Carl Theodor Dreyer's Gertrud : The Moving Word, published by the University of Washington Press. He earned his BA, MA, and Ph.D. in English from U.C. Berkeley.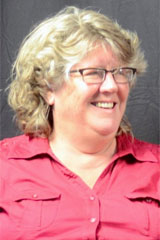 GRETA SCHILLER
Greta Schiller is an independent director and producer of documentaries for television, festivals, theatrical and educational distribution.  All Movie Guide writes "Director Greta Schiller has traveled the world making extensively researched and highly informative films". Her career was launched in 1984 with the theatrical release and PBS broadcast of her first feature documentary film,  Before Stonewall.  A classic,  Before Stonewall won two Emmy Awards and continues to dazzle.  Time Out, London, called it: "A near perfect blend of personal story and historical archive". She continues to make cutting edge films on a wide variety of topics- from human rights to environmental rights.
MARC SCHILLER
Marc Schiller, Founder and CEO of BOND Strategy and Influence, known, until recently, as Electric Artists, is an accomplished advertising and marketing executive with decades of industry and entrepreneurial knowledge, in the areas of brand strategy, creative corporate consulting, cultural curation and public relations. Marc and BOND create innovative influencer strategy campaigns that deliver success for a diverse client base, from independent films and media companies to hospitality giants and Fortune 500 corporations.
Recent agency clients include: American Express, General Electric, Tribeca Film Festival, The Economist, Starwood Hotels, Food Network, The History Channel, Microsoft, Netflix, and The Los Angeles Lakers.  Marc currently consults on marketing strategy for a variety of film projects that include Banksy's Academy Award-nominated film, "Exit Through the Gift Shop" and Asif Kapadia's "SENNA."
Marc's relentless focus on social media and how people connect through technology is a signature of his career. Prior to launching BOND, Marc served as Corporate Vice President of House of Blues Entertainment, Inc. where he pioneered music and entertainment content on the internet to create a multi-platform presence for the brand. Before joining the House of Blues, Marc developed motion pictures for Warner Brothers, TNT, and 20th Century Fox.
Marc lives in New York with his wife, Sara, and their daughters, Samantha and Charlotte. He currently chairs the board of Eyebeam, a New York based think tank for the convergence of art and technology.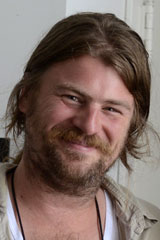 MICHAEL SIMMONDS
Michael Simmonds is a cinematographer with a long history of credits including Killer Films' Deep Powder and At Any Price, The Civil War on Drugs, Project Nim, Plastic Bag, Goodbye Solo, Chop Shop, and Anna Nicole and at least four projects in post including The Last of Robin Hood.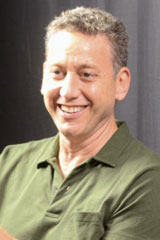 JOHN SLOSS
John Sloss is the founder of Cinetic Media and a co-founder of FilmBuff. He is the founder of and a partner in the entertainment law firm Sloss Eckhouse LawCo LLP.  He co-founded Producers Distribution Agency, the theatrical distributor of  Exit Through the Gift Shop,  Senna,  The Way and  Brooklyn Castle.
Through Cinetic Media, Sloss has facilitated the sale and/or financing of well over 400 films including  Before Midnight, Prince Avalanche, Ai Weiwei: Never Sorry,  Safety Not Guaranteed,  Friends With Kids,  We Need to Talk About Kevin,  Red State,  The Kids Are All Right,  Precious, I'm Not There,  Napoleon Dynamite,  Little Miss Sunshine, and  Super Size Me.  Sloss has executive produced over 60 films including  Before Midnight,  Bernie, and the Academy Award®-winning  The Fog of War and  Boys Don't Cry. His law clients include Killer Films, Richard Linklater, Kevin Smith, Bob Dylan, John Hamburg, Justin Lin, Jake Kasdan, the Isle of Man's CinemaNX and Big Beach Films.
Prior to founding Sloss Law Office in 1993, Sloss was a partner at the international law firm Morrison & Foerster. Sloss received his J.D. and B.A. from the University of Michigan. He lives in New York with his daughter Loulou and son Henry.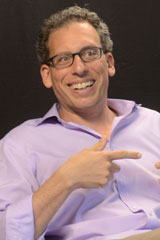 DAN STEINMAN
Dan Steinman is an agent in the Film Finance Group of Creative Artists Agency (CAA), an entertainment and sports agency based in Los Angeles with offices in Nashville, New York City, London, and Beijing.  Steinman works in the New York office, where he specializes in packaging and arranging financing for motion picture projects and handling the sales of finished films.
Prior to joining CAA in 2007, Steinman was a partner in Sloss Law Office, a boutique entertainment law firm where he represented producers, financiers, writers and directors, and negotiated the sales of finished films.  Steinman began his career representing banks, private equity firms, entertainment conglomerates and other companies as a corporate lawyer at Simpson Thacher & Bartlett, in New York.
Among the many films in which Steinman has been involved are ZERO DARK THIRTY, KILLING THEM SOFTLY, THE IDES OF MARCH, THE WRESTLER, THE HURT LOCKER, LITTLE MISS SUNSHINE, and AN EDUCATION. Steinman holds BA and JD degrees from Harvard University.