Skip Navigation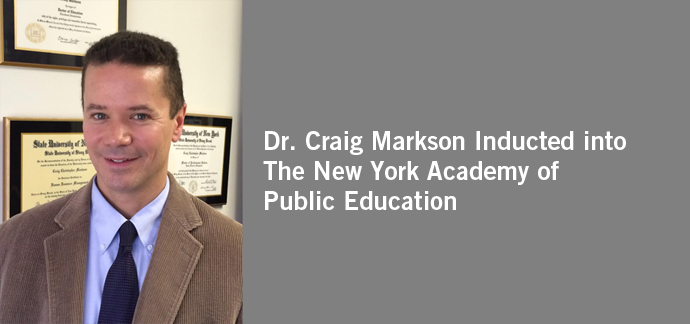 Dr. Craig Markson was among the Fall inductees into The New York Academy of Public Education (NYAPE), a professional honorary organization that focuses on the advancement and progress of urban education. Founded in 1912, NYAPE has provided a forum for constructive thinking and leadership in the Greater New York educational community. To be admitted into the Academy, prospective members must be nominated by a current member and approved by the Board of Directors.
Dr. Markson teaches for the EDL program and is the Assistant Dean of the Teachers Professional Development Institute at the School of Professional Development. He earned his doctorate in Educational Leadership from Dowling College and has published his research in regional and national journals.
For more information on NYAPE, visit The New York Academy of Public Education.