Skip Navigation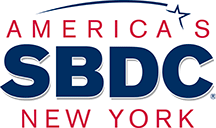 Small Business Development Center at Stony Brook University
2019 Student Entrepreneur Challenge Winners
The 2019 Stony Brook Student Entrepreneur Challenge. was held on Monday, April 1st at the Long Island High Technology Incubator (LIGHTI).
Here are some of the Stony Brook students that presented   (from left to right): Bing Zhou, Zongxing Xie, Shrish Patel, Akshay Aurora, Jeremy Lu, Dhruv Suri, Eden Dsouza, Philipp Koehler, Lediona Zharku, Elona Zharku, and Yark Beyan 
For more pictures,   click here.
The following students were awarded:
1st place: 
Shrish Patel- SolarClear- $10,000
2nd place: 
Yark Beyan- African Grow N' Glow- $7,000
3rd place: 
Samantha Frontario- Condolences Online- $5,000
4th place: 
Jeremy Lu- CharGo- $5,000
5th place (tie): 
Collin Kwasnik- Sustainable Medical Solutions EcoPPE- $1,500
and 
Dhruv Suri & Akshay Aurora- DroneX- $1,500