Skip Navigation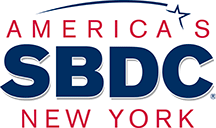 Small Business Development Center at Stony Brook University
What Clients Are Saying About Us
Harbor Cheese and Provisions, a Stony Brook SBDC client, has been featured in an article on Newsday. Read the article here
"Thank you all so much! All of the input and advice that we've received from Economic Development and the SBDC has been incredibly helpful and we are so grateful to have had the opportunity to work with you all and, most importantly, to have fun throughout the process! We have come such a long way since our moment of conception only 3 months ago,  so it is incredible to have had the opportunity to compete against all of these companies, many of which have been in the works for over 2 years, and it would not have been possible without your help."
... " The Stony Brook Small Business Development Center (SBDC) should be on the registry for best places to learn critical information that is essential for your small business to succeed and thrive. I have attended several of their educational webinars and have always left the call with the knowledge that I gained a new understanding of the topic. I strongly encourage you to get involved with the SBDC if you want to grow your business or if you are looking to catch up on a topic. Sadly, I was only able to give them 5-Stars, however, I would argue that 6 or 7 stars would be more appropriate."
... "Excellent services! I have gotten so much information from them, whether counseling, webinars or in-person lectures (before Covid). I have been watching all the social media and website zoom meetings- so much great information!"
... " Stony Brook's SBDC  was key in helping me get my manufacturing consulting business off the ground. The Business Roundtable the advisor organized and hosted was a great way to develop my network with other fledgling business owners, get advice and encouragement."
… "My counselor was very interested in assisting us in our pursuit of purchasing a business. She opened our eyes to many new areas and confirmed prior beliefs. We felt as if we were in good hands and look forward to future interactions."… "My counselor was well informed, professional, encouraging, and extremely hard working. She spent months working with me and was always available to answer any questions I had. Truly a great lady!"
… "Our advisor provided first rate professional service. She went the extra mile for us in researching financial institutions that would be receptive to our concept. We probably would not be in business if she hadn't helped us."
… "Our advisor extended herself more than I could have imagined in helping me with my problem. I was totally taken aback when she said there was no fee for her services. She did an excellent job."
… "My advisor has been most helpful in my attaining financing for my new business. Without him the process of putting together a credible business plan and later getting approval for a SBA loan through the bank would have been very difficult. He is and must be one of your best counselors. Thank you for his services."
… "Many, many, thanks for all your help and encouragement. Our opening day was March 2... Again thanks for being so patient with my questions"
... "I just want to thank you for the support and resources that you provided me, especially the connection with the students. That helped me on so many levels and for it to be mutually beneficial for myself AND the students made it that much more of a wonderful experience. They gave me the boost that I needed. It is such a wonderful resource and the students were so respectful and professional and knowledgeable. I cannot thank you and them enough.  Thank you for your help. Maybe we can touch base again just to keep me moving forwards. I hope you are healthy and safe!"