Skip Navigation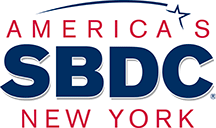 Small Business Development Center at Stony Brook University
Frequently Asked Questions
As you begin the process of starting your business, the Stony Brook Small Business Development Center is a valuable resource to help you avoid common mistakes and pitfalls in starting and growing your business. 
Can you answer these questions:
The Stony Brook Small Business Development Center (SBDC) provides free, one-on-one, confidential business advisement in areas such as business planning, marketing, financial management, access to capital and technology transfer, to name a few.  The SBDC at Stony Brook University assists entrepreneurs, business and industry in the solutions of their problems to increase productivity and profitability. The SBDC is made up of professional and talented NYS Certified Business Advisors who take a personal interest in the success of your business. 
Click here to request your free appointment with a professional business advisor.