Skip Navigation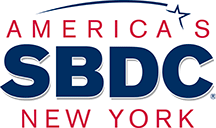 Small Business Development Center at Stony Brook University
Our Expert Staff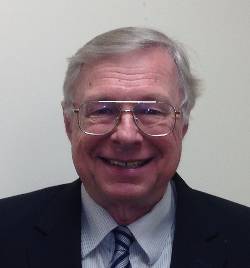 Bernie Ryba, MBA, CPA - Regional DirectorMBA - Hofstra UniversityCPA - New York StateNYS Certified Business Advisor
Has over 30 years of business experience including public accounting, 15 years with Pfizer, Inc., and exposure to the brokerage and high technology industries. His responsibilities have ranged from financial and operational auditing to financial management, commercial development and strategic planning. In 2013, Bernie achieved New York State and national recognition as New York State's SBDC "State Star" financial advisor or the year.
Martha M. Stansbury, MBA - Center Administrator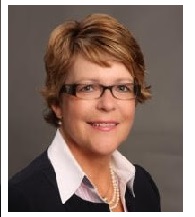 MBA - Fordham UniversityBA - Boston College

Vice-President; Women Economic Developers of Long Island
Three Village Chamber of Commerce Board of Trustees
Martha brings to the SBDC experience in financial and operations management within manufacturing and non-profit sectors. Martha's responsibilities have ranged from budget preparation and analysis, comprehensive policies and procedures development and implementation to business development, grant writing and project management. Martha provides a wide range of administrative and managerial support for the SBDC's budget, operations and marketing efforts.  Martha holds an MBA in Finance from Fordham University.  Martha sits on the Board of Directors of  both the Women Economic Developers of Long Island (WEDLI) as well as the Three Village Chamber of Commerce. 
Michael Chiang - Technology Entrepreneur-in-Residence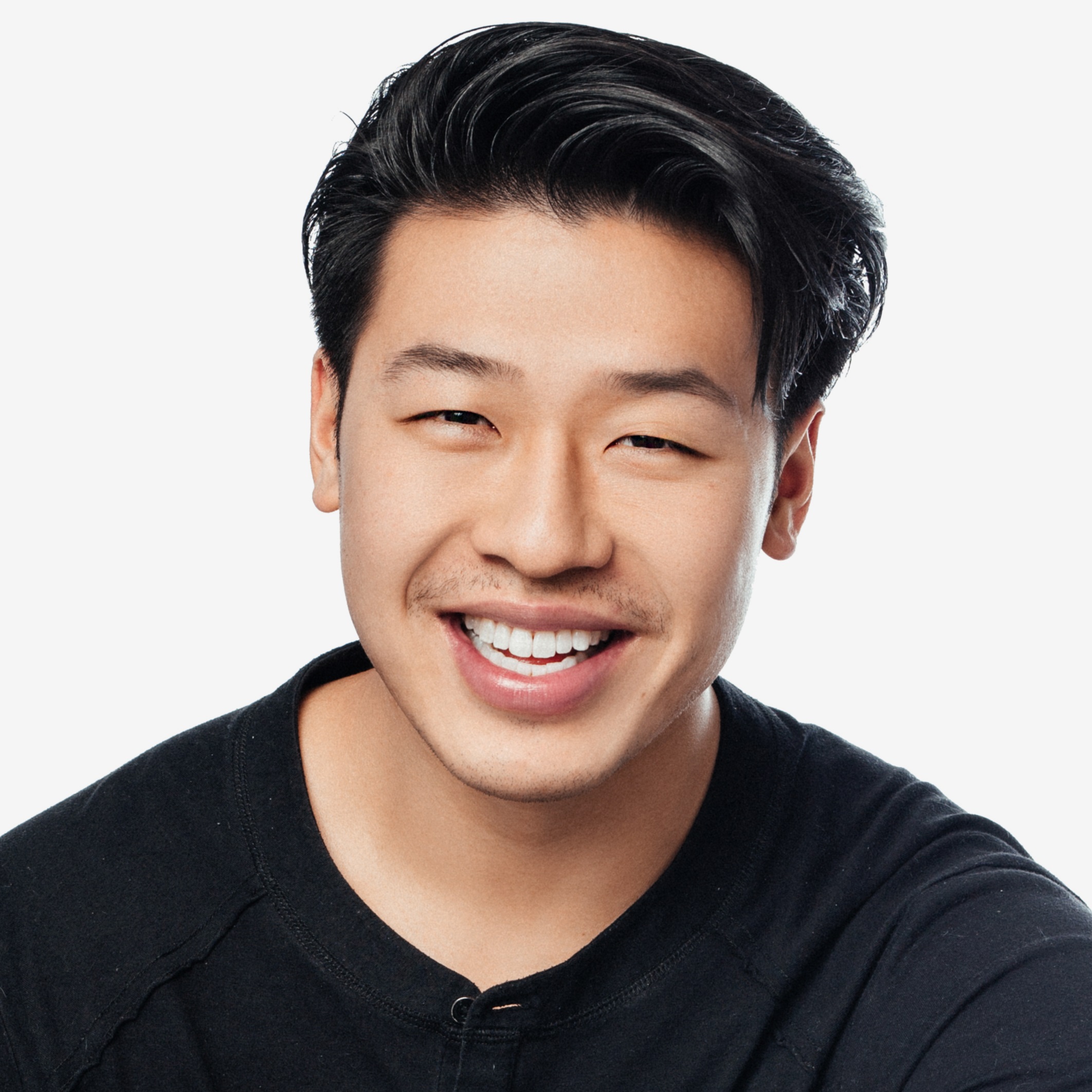 BBA - Baruch College


CoFounder - FitBark

TechStars Accelerator Alum
Michael joined the SBDC in 2019 as an Entrepreneur-in-Residence after eight years in consumer tech, including both hardware and mobile app startups. He co-founded FitBark, an animal health company that makes wearable technology for dogs. Michael has successful experience raising money through Kickstarter as well as through the Sprint Mobile Health Accelerator powered by Techstars.  He also created MatchPuppy, which received national press coverage as the OkCupid for dog playdates, and has launched multiple apps that have acquired millions of users and are frequently ranked as a top 50 most popular iOS App. His latest venture, Joyride, is the first-ever game built for Uber rides. Michael is a student of lean methodologies and has helped advise many startups on product, growth, and fundraising.
Jacqueline R. Franco

-

NYS Certified Business Advisor, Specializing in Marketing Hispanic Market
Architecture & Engineering Drafting and Design - ASA
Masters Business Administration - EAFIT
Post-graduate Degree Marketing - EAFIT
Certified Management Consultant - EAFIT

Jacqueline brings to the SBDC over 20 years of remarkable managerial experience in financial institutions, as well as 
her 
project development, sales management, marketing, and consulting expertise in private, public, and cooperative organizations
. She has a deep understanding and talent for aesthetics and organization through intentional design
from her initial career enhanced by her strategic planning, sales and marketing skills in her professional performance in a wide range of industries. This background allows her to provide valuable guidance to business owners in how to improve t
he effectiveness of their processes; establish and meet their short-and long-term objectives in sales and growth; 
execute the lead generation marketing campaigns, 
strengthen the team engagement, and articulate all parts of the organization to ensure that they work together seamlessly.
As a tireless advocate for the Hispanic community, she also develops activities and events designed to contribute to their economic development.

Jacqueline has been honored as a Hispanic Heritage Honoree in 2018 by State Senator Phil Boyle, and in 2019 by State Senator Monica Martinez, for her efforts to facilitate Hispanic entrepreneurship development.
Robert B. Harrison, MBA/CPIM - NYS Certified Senior Business Advisor Specializing in Manufacturing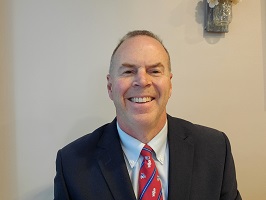 MBA - Stony Brook University
CPIM - APICS Certified Production Inventory Manager
NYS Certified Business Advisor
LeanLaunch Instructor Certified
Stony Brook Liaison to HIA-LI Manufacturing Committee
Has over 30 years of operating experience at four Long Island manufacturing companies including a profitable start-up enterprise. Daily hands-on experience included inventory/production control, production planning, shop floor control/expediting, bills of materials/materials requirements planning, assembly operations, zero defects/Statistical Process Control, Lean Manufacturing, cost reduction methodologies, fixturing, machine shop prototying, product design/development, domestic/international shipping, sales/business development/customer service, and marketing/trade shows. Bob's goals include adding value to existing manufacturers by helping to provide a range of support services to improve their product, process, and profit.  Bob acquired his MBA from Stony Brook University.
Gifty Oduro-Ostrander

 - 

NYS Certified Business Advisor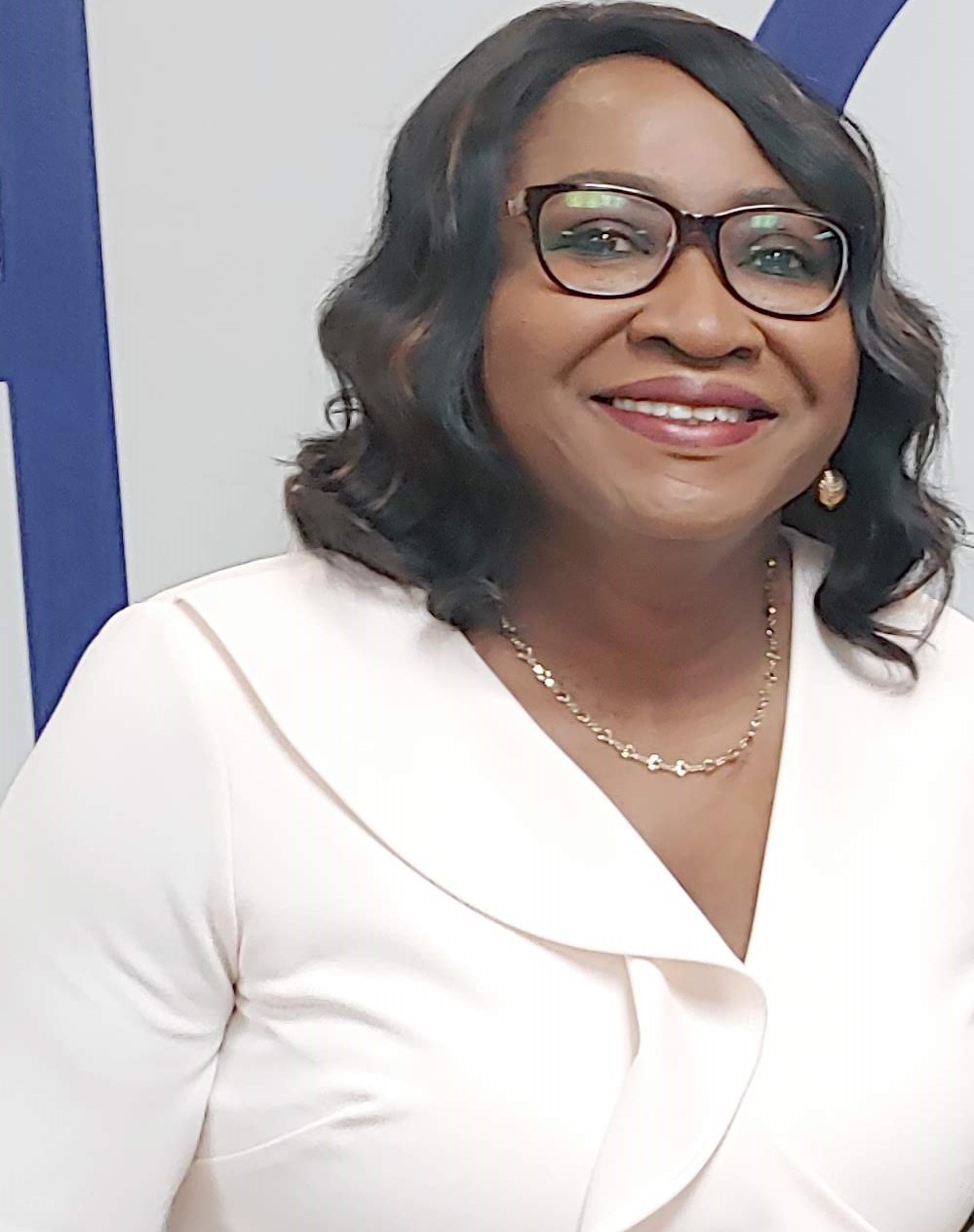 BA - Chancellor College, University of Malawi
MBA - Dowling College

Has twenty years of experience in business development and planning, working in both government and private sectors. Her expertise includes business and financial management, with emphasis on analyzing market research data, preparing financial statements and financial analysis, strategic planning, budgeting and marketing. Joined the SBDC in 2013 to manage the coordination of the NY Rising grant. Led a team of professionals to assist small businesses in obtaining disaster grants from the Governor's Office of Storm Recovery, resulting in funding of several millions of dollars. In 2015, Gifty received a Certificate of Appreciation and Commendation from NYS SBDC in recognition of outstanding dedication and efforts to assist small businesses impacted by Hurricane Sandy. She also received recognition for her work with the New York Rising Marina Task Force group . Gifty was selected
as one of the top five Business Advisors in New York State in 2016 as well as in 2017 and received Business Advisor of the Year Awards.  She was an award nominee for Business Advisor of the Year at the 2019 Annual SBDC Conference.  Gifty is an active member of the Suffolk County Women's Business Enterprise Coalition (SCWBEC). She is currently an MHA Candidate at the Stony Brook University.
Ronni Rosen

Senior NYS Certified Business Advisor and Workshop Coordinator

Washington University, St. Louis, MOParsons School of Design, NYCSBDC Business Roundtable SolutionsBBAC

Ronni joined the SBDC in 1999 contributing her successful entrepreneurship skills from her experience in the apparel industry as a clothing designer, freelance textile designer and illustrator.  Ronni has honed her specialization in the 'maker' business sector given her strengths in this arena.  With a keen sense of the current economic climate and for the needs of Suffolk County businesses and SBDC clients, Ronni coordinates the Center's programming to align with the goals and objectives of the Center's mission, while ensuring the topics are relevant and current across all industry sectors.  Ronni is an active member of the BBAC (Brookhaven Business Advisory Council), an organization of business owners who serve as small business liaison to the Brookhaven Town Supervisor and Town Board. Ronni also facilitates the SBDC Business Solutions Roundtable, a popular networking and problem-solving group that discusses the wide array of problems faced by business owners and provides tools to resolve them efficiently. Ronni's education centered on the fine and applied arts at Washington University in St. Louis, MO and then at Parsons School of Design in NYC. Her experience in the arts is extensive and wide-ranging and includes co-
directorship of an art school/gallery.
Ree Wackett, MPP - NYS Advanced Certified Senior Business Advisor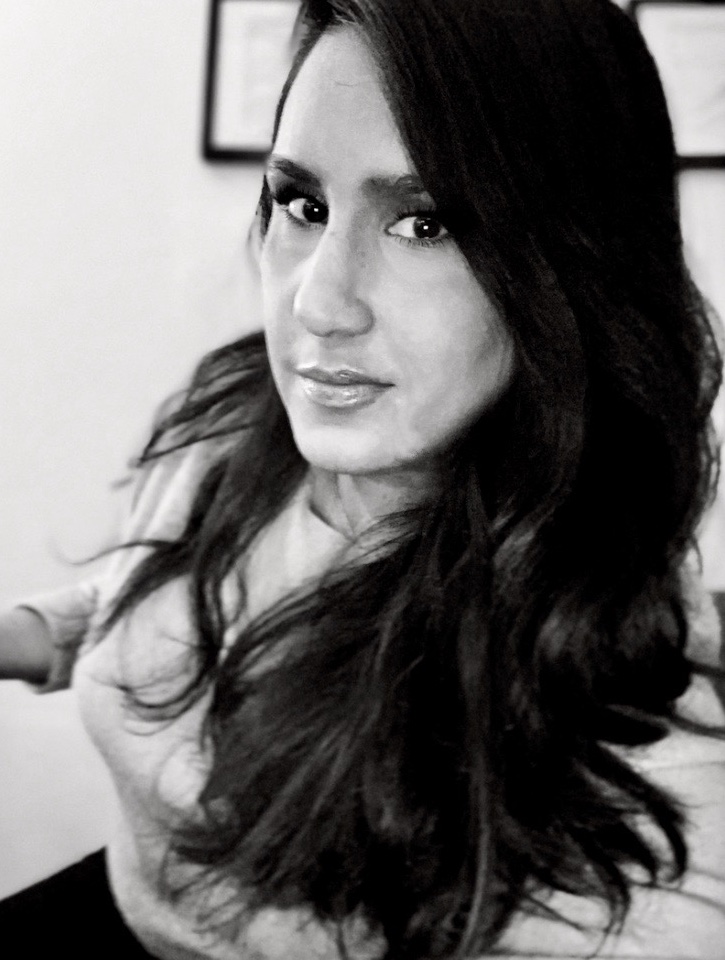 BA/MA - University of North Carolina at Chapel Hill
MPP - Stony Brook University
Certification, Human Rights Advocacy and the Law - Columbia University
Trade Promotion Coordinating Council 
SBA International Trade

Joined the Stony Brook University SBDC in 2012 after a ten year tenure at the Farmingdale State College SBDC. While at Farmingdale she authored both Business Basics and The Business Plan Guide and was the center's grant writer. In 2007, she led a study in collaboration with the Child Care Care Councils of Nassau and the Child Council of Suffolk, which examined the concept of shared services in the child care industry. After completion of the research she authored Shared Services in the Long Island Child Care Community: an Exploration , a seminal publication. Ree is an advanced certified senior business advisor, and while well versed in all sectors, she specializes in women entrepreneurs, procurement, international trade and child care. As an avid and enthusiastic member of the small business community, she was honored by Long Island Business News  in 2008 as one of the "Top 40 under 40" people in business. She was again honored in 2009 as the Valedictorian of her "40 under 40" class. Ree has been honored by the Small Business Development Center as one of the top five business advisors 
in New York State over the last decade.
Brenda Zhang, CPA - NYS Certified Business Advisor
Master of Accounting/Minor of Finance - University of Illinois in Urbana-ChampaignCPA - New York State
Brenda brings to the SBDC online retail marketing expertise and broad knowledge of cost and revenue accounting and financial analysis with her past work at Caterpillar Inc., Motorola Solutions, and Stony Brook University.  In 2014, Brenda started her small business selling mobile accessory products online and expanded her experience to small business management, including online retail marketing, service outsourcing, OEM/ODM manufacturing, international shipping, and accounting service for small business. Brenda holds a master's degree in accounting from the University of Illinois in Urbana-Champaign.
Administration
 Leslie Rurup - Intake Coordinator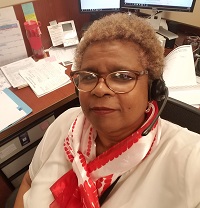 Leadership and Mentoring Professional Development Program
Leslie's duties as Front Desk Intake Coordinator are assisting individuals seeking business counseling with NYS Certified Advisors and is the primary interface with clients. Leslie handles administrative, logistics and technical AV assistance for workshops and seminars, as well as assists on various special projects.  Leslie interviews, hires and trains front desk student interns; and manages client organization including related record-keeping. At the StonyBrook SBDC since 1996, Leslie brings an extensive administrative background from 19 years at Grumman Aerospace.
COVID-19 Technical Assistance
Willa Smith - Advanced NYS Certified Senior Business Advisor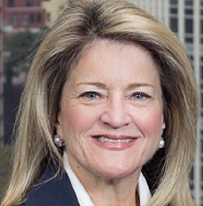 BA - Suny Oswego
MPS Concentration in Human Resource Management - Stony Brook University

Willa re-joined the SBDC team in 2020 after spending the past nine years as a credit-trained commercial lender for Citibank, Chase and Gold Coast Bank, delivering specific expertise in credit underwriting guidelines, risk assessment, and financial analysis..  Deepening her expertise in lending policy and loan originations has afforded her the ability to provide specific guidance to business owners in how to obtain the financing needed to maintain healthy business operations, purchase real estate, equipment and other business assets.  Bridging back to her prior eight years as a NYS Advanced Certified Sr. Business Advisor, she offers clients a well-rounded expertise as a skilled advisor with demonstrated ability to coach, mentor, and provide thoughtful planning and tactical leadership within the business community. Willa has been a featured presenter and panelist at many workshops and seminars in the Tri-State area, and delivered the College of Business's capstone "Entrepreneurship" course to upper level undergraduates as an adjunct professor at Stony Brook University.  Willa has a Masters in Professional Studies, with a Concentration in Human Resource Management, from Stony Brook University, along with a Bachelor's degree from SUNY Oswego.  In 2009, Willa was honored with the SBU Dr. Deborah C. Hecht Award for her Masters Thesis entitled, 'Strategies for Ensuring Success in Small Business'.  Willa is a participating member of the Moxxie Network for Professional Women, the Long Island Metro Business Association (LIMBA), and the HIA's Business Development Committee, as well as a Junior Achievement Volunteer for their Financial Literacy Program.
William A. Zeh - Business Advisor, MBA


NYS Certified Business Advisor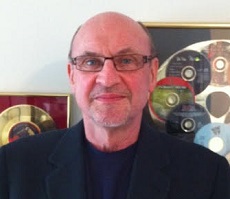 CPIM - APICS Certified in Production and Inventory Management
Bill brings 35+ years of consulting, operations and global logistics experience to the SBDC. His experience ranges from financial, business development, operations and supply chain management with a proven track record creating and implementing solutions to increase quality, efficiency and productivity within supply chain and operations sectors. Formally Vice President Logistics Group, EMI Music, PLC, he developed and directed the global supply chain strategy, administered the recovery of a failed new automated distribution center in the UK, and oversaw the next-day delivery service to 49 countries. He has successfully managed and delivered complex global projects. Bill brings his successful small business entrepreneurial expertise to the Center including strategic and operational business plan development and investor presentations to secure funding. He has been a keynote speaker at European Logistics Conferences and is a frequent panelists and leader at various professional seminars.
Cliff Chandler Jr. - Business Assistant, Disaster Technical Relief Assistant
 BS - Stony Brook University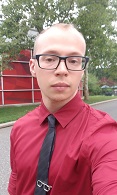 Cliff first joined the Stony Brook SBDC as Social Media intern in 2018, assisting in increasing brand recognition of the SBDC across social media platforms and their 
website
. His duties later included developing social media guidelines for small businesses, including search engine optimization, and successfully developed and led an introductory LinkedIn workshop for clients. After graduating Stony Brook University College of Business with a Marketing degree in 2020, Cliff rejoined the Stony Brook SBDC as a COVID-19 Business Assistant, providing support services to the Center in their disaster recovery efforts.
April A. Morris - Business Assistant, C.A.R.E.S Act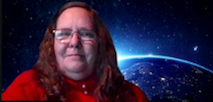 April brings over 15 years of administrative assistance to the
Center with experience in small business disaster recovery. April provided support services for the Center in their efforts to assist small businesses obtain disaster grants from the Governor's Office through the NY Rising program. April has recently rejoined the Stony Brook SBDC to provide technical support services to the Center in their COVID-19 disaster recovery efforts.