Skip Navigation
PHI ALPHA THETA
The international honor society in history, Phi Alpha Theta, brings students, teachers, and writers of history together both intellectually and socially; and it encourages and assists research and publication by its members. Membership opens up fellowship opportunities, and also publication opportunities in The Historian, the society's journal.

Phi Alpha Theta was organized at the University of Arkansas on March 17, 1921. Since that time, it has grown to more than 740 chapters in 50 states and has more chapters than any other accredited honor society in the world. The number of initiates since inception totals more than 200,000.

Students who have completed 12 hours of history with good grades are eligible for membership.

Requirements:
• Have 12 credits in history courses (transfers count)
• Have a 3.0 cumulative GPA
• Have a 3.1 GPA in history


Activities:
• We have conducted field trips to places such as Ellis Island, Old Bethpage Village, and the Metropolitan Museum of Art.
• We have built boats for the Roth Pond Regatta; we placed second in 2003.
• We also have had  academic activities and  helped organize the annual URECA Celebration on campus.
Faculty advisor: Alix Cooper, SBS-345
Congratulations Phi Alpha Theta Class of 2021-22!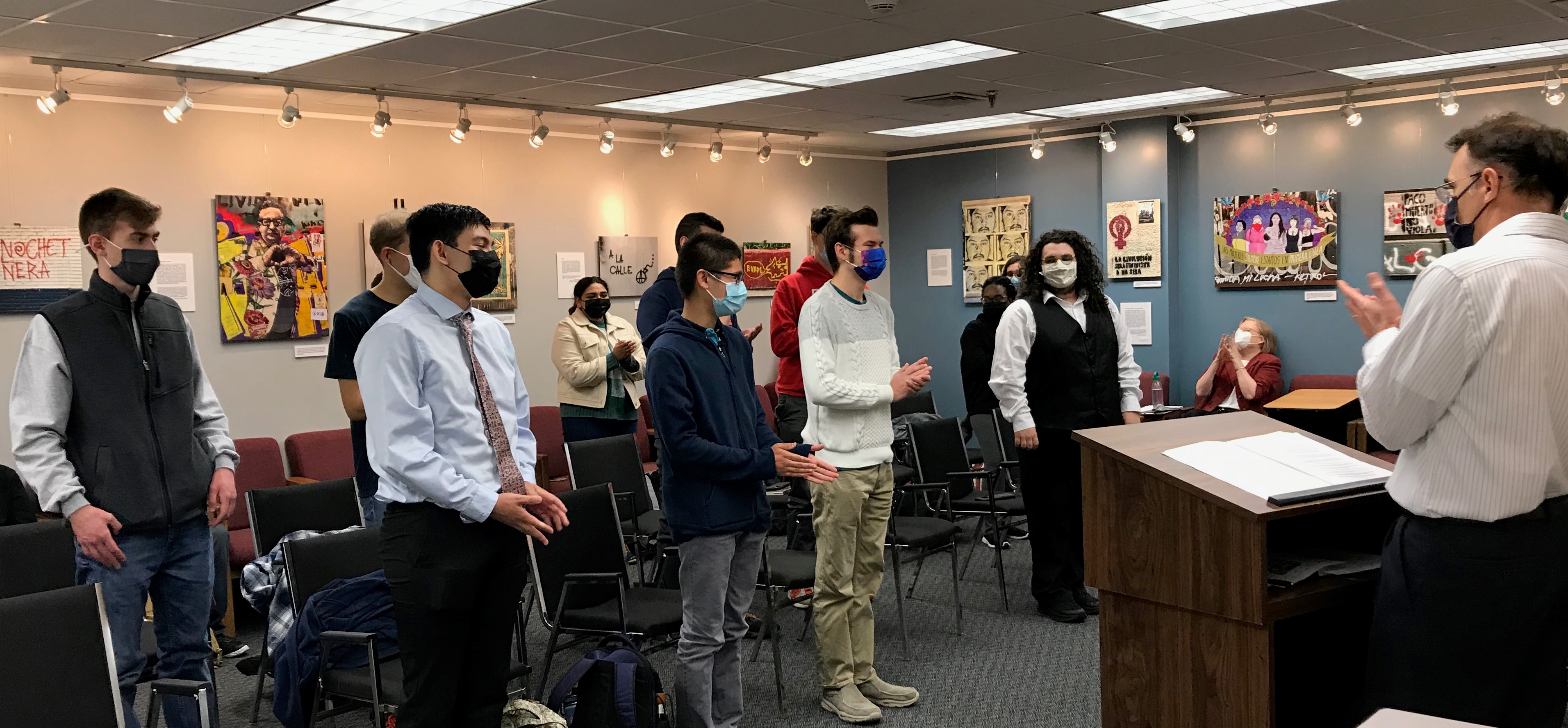 See pages

Affiliates Spring2022

See pages

Course Descriptions
See pages

Affiliates Spring2022

See pages

Course Descriptions
Department of History
Stony Brook University
SBS, 3rd Floor, Stony Brook, NY 11794-4348
Phone: 631-632-7500
Fax: 631-632-7367