Skip Navigation
CREATE Wednesdays
Spring 2021
Events Have Gone Virtual!      
---
 DOWNLOAD THE FLYER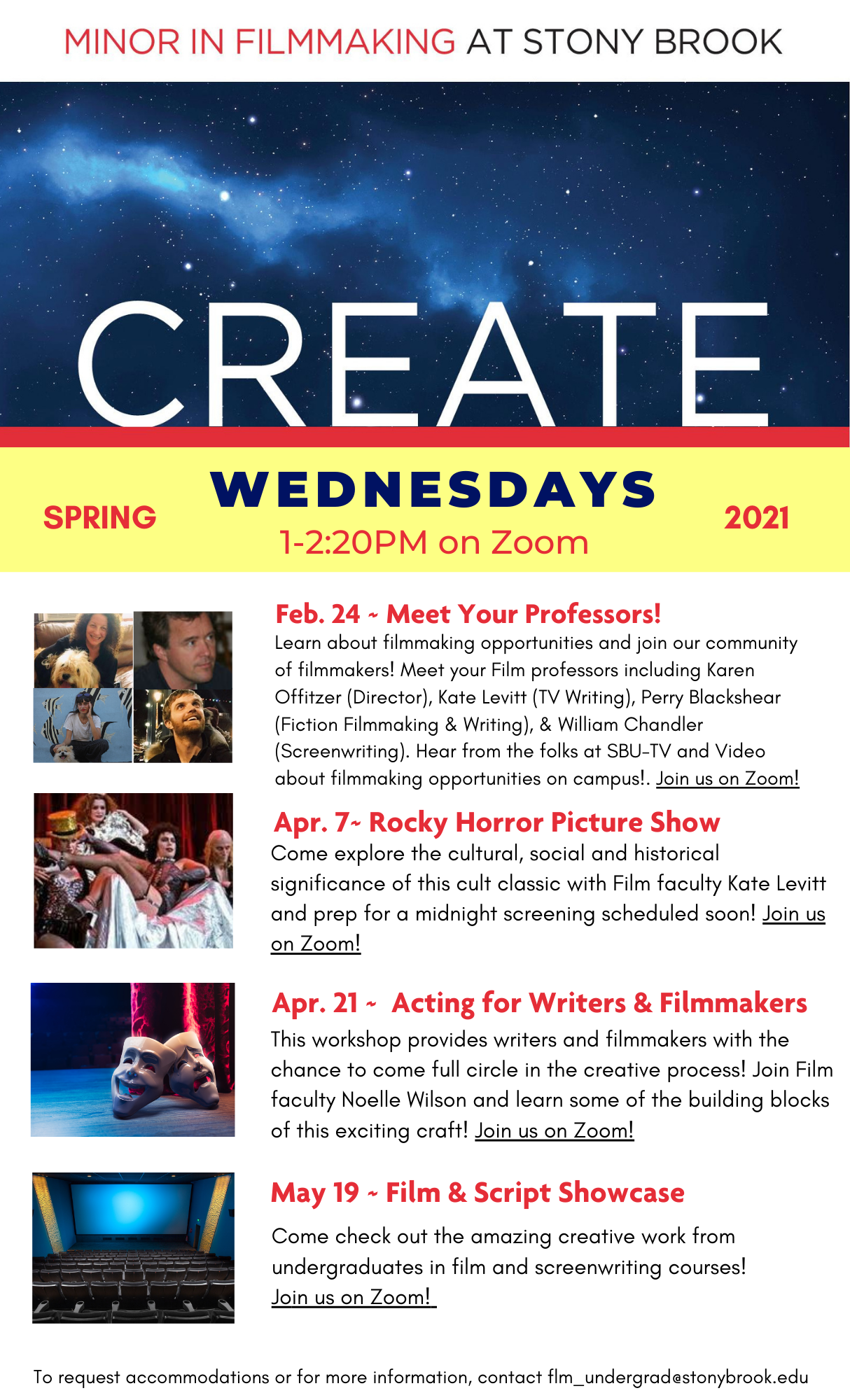 February 24th -  Meet Your Professors!
Learn about filmmaking opportunities and join our community of filmmakers! Meet your Film professors including Karen Offitzer (Director), Kate Levitt (TV Writing), Perry Blackshear (Fiction Filmmaking & Writing), & William Chandler (Screenwriting). Hear from the folks at SBU-TV and Video about filmmaking opportunities on campus!
Join us on Zoom!
April 7th ~  Rocky Horror Picture Show
Come explore the cultural, social and historical significance of this cult classic with Film faculty Kate Levitt and prep for a midnight screening scheduled soon!
Join us on Zoom!
April 21st  ~  Acting for Writers and Filmmakers
This workshop provides writers and filmmakers with the chance to come full circle in the creative process! Join Film faculty Noelle Wilson and learn some of the building blocks of this exciting craft!
Join us on Zoom!
May 19th  ~  Film & Script  Showcase
Come check out the amazing creative work from undergraduates in film and screenwriting courses! 
Join us on Zoom!