Skip Navigation
How Do I Earn a Minor in Filmmaking?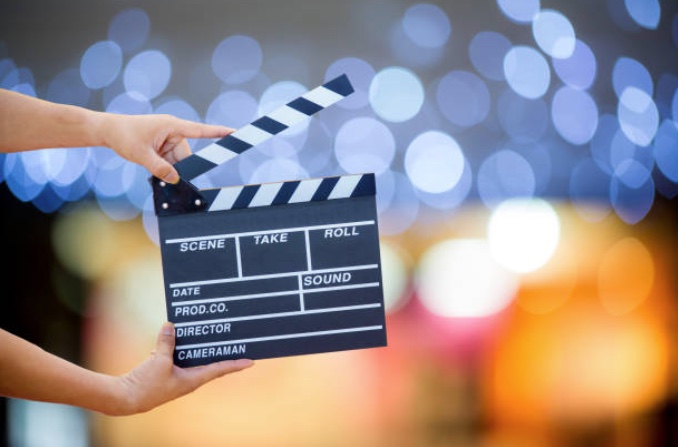 Your entryway to the 21-credit minor consists of two required courses: FLM 101, Introduction to Filmmaking, and FLM 102, Introduction to Film Composition. These two courses, open to everyone, invite you to participate hands-on in the experience of filmmaking and introduces you the nuts and bolts of filmmaking as viewed through the lens of the working filmmaker.
The heart of the filmmaking experience is three advanced seminars, chosen from FLM 215, FLM 220, FLM 221, FLM 301, FLM 302 or FLM 303. Students can delve deep into one particular area such as screenwriting, documentary filmmaking or fiction filmmaking, or can experience a broad range of filmmaking endeavors. Minors also take one upper-level "study film like a filmmaker" course, FLM 310 or FLM 320, or an equivalent course from another department.  Our FLM courses are taught by working filmmakers who approach filmmaking from the ground up, as fellow practitioners. Many of these courses are organized around a topic, such as Podcasting, or Writing for Television, or the Social Documentary.
Our minor offers a cohesive approach to fulfilling Stony Brook's general education requirements, including SPK, TECH, ARTS, HUM, HFA+, and EXP. Even a single course in the art of filmmaking presents a rich complex of learning opportunities, not only for those in the arts and humanities, but those in any field: hands-on immersion in the narrative, analytical and technical skills required for cinematic expression will enable students to create visual stories about the issues at the core of their own studies, whatever they may be.  
At the conclusion of their studies, students will have the opportunity to choose a final course that best serves their interest. Students can complete a capstone project in which they create an independent film or full length screenplay, they may choose the take an advanced filmmaking workshop, or they may choose to participate in an Internship to complete the minor.
Students should declare the Minor in Filmmaking sometime during their sophomore year, at which time they should consult with advisors of both their major and minor to plan their course of study. The objective is to fulfill the filmmaking minor's requirements in a way that is coherent and complementary to the major.
The minor can be declared online from within SOLAR. Please refer to the Academic Calendar regarding the deadline for submission of the Minor Declaration form. 
For questions about  the minor, or to set up an appointment to meet with an advisor,  please contact us at flm_undergrad@stonybrook.edu
The director of the filmmaking minor is Karen Offitzer: Karen.offitzer@stonybrook.edu