Skip Navigation
Creative Writing Minor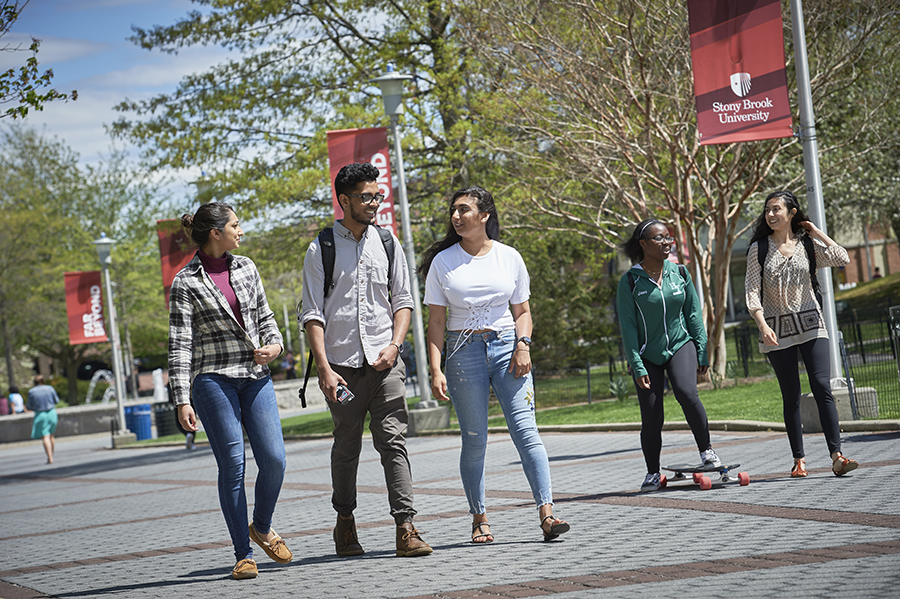 The 21-credit minor offers a themed pathway through many SBC requirements. In it students engage with their own interests and competencies from a writer's perspective. "We are a species that needs and wants to understand who we are," Anne Lamott wrote in Bird by Bird. "Sheep lice do not seem to share this longing, which is one reason why they write so little. But we do. We have so much we want to say and figure out."
Through workshops in the practice of craft, minors learn to write compelling fiction, poetry, creative nonfiction or scripts. Through "read like a writer" courses, students approach literature rigorously and creatively, with the insight of a fellow writer. Small class sizes encourage a sense of community based on shared passion for the written word across a diversity of majors.
What are the connections between the arts and the sciences? While literary expression has rigors distinct from those of the physicist, mathematician, conservationist, or computer scientist, the literary tradition is rife with people who do both. Poets John Keats and William Carlos Williams were trained as doctors. Today, the prominent surgeon Atul Gawande and neuroscientist Oliver Sacks have distinguished themselves as writers. Stony Brook's own Carl Safina, a noted marine biologist, writes gorgeous creative nonfiction and is on the faculty of both SoMAS and Journalism. You may not yet know where your talents best lie--am I a science writer or a scientist who writes?--but you are ready to explore the connections between disciplines. 
The creative writing minor fulfills the assignment we were all given at birth, "to understand who we are," and takes it one step further, into self-expression. Our students are outstanding in that regard. 
Learn more about the minor in the Undergraduate Bulletin
The minor can be declared online from within SOLAR. Please refer to the Academic Calendar regarding the deadline for submission of the Minor Declaration form. 
For questions about  the minor, or to set up an appointment to meet with an advisor,  please contact us at cwlundergrad@stonybrook.edu