Skip Navigation
Imagine...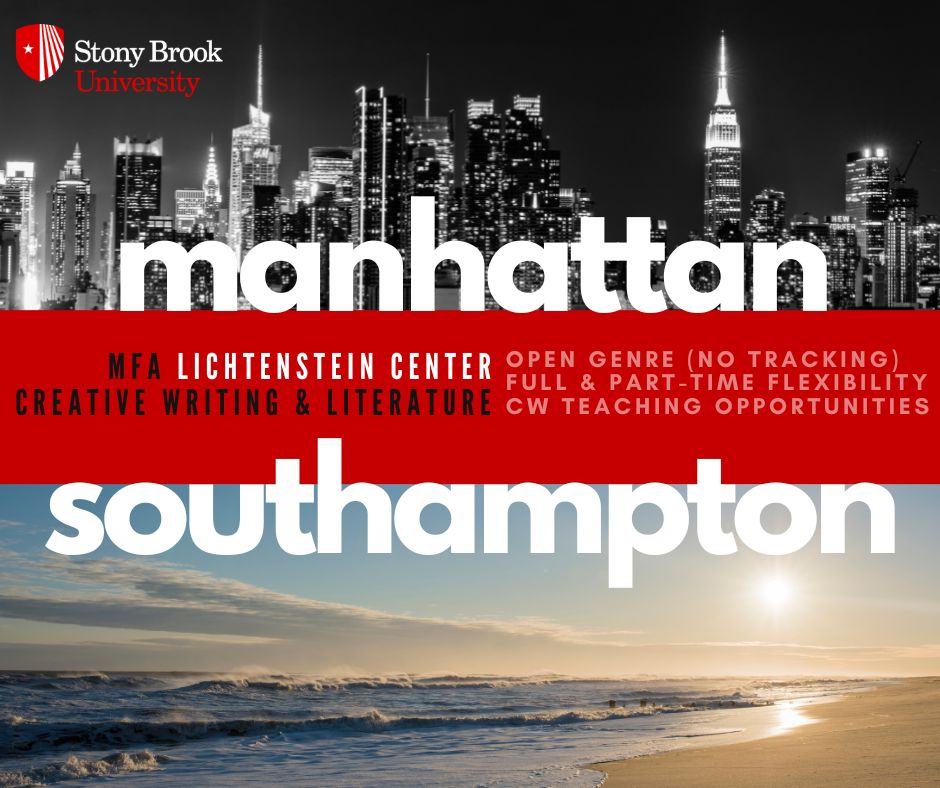 Imagine an opportunity to immerse yourself in your work while in the company of other writers. Then imagine this taking place on the shores of the Atlantic Ocean or in the heart of Manhattan.
Imagine workshops led by distinguished authors you've admired as a reader.
Our Southampton campus houses a top-notch literary magazine. Our Manhattan digs are down the street from every publisher you've ever dreamed of. Our summer conference in the Hamptons hosts world-class novelists, essayists, editors, poets and children's book authors. 
Above all, imagine getting your work done.
It's all part of Stony Brook University's MFA in Creative Writing and Literature. 
Learn more about our OPEN HOUSES and ONLINE INFO SESSIONS