Skip Navigation
About the Creative Writing Major
The creative writing BFA is highly selective, supportive, and committed to helping undergraduate writers cultivate a skill set that translates to multiple career fields. Graduating class sizes never exceed 25 students and creative writing workshops are capped at 16. In addition to workshops, majors are also expected to take literature courses that encourage them to "read like a writer" and think critically about their place in the literary landscape. In their third year of study, majors declare their specialization in creative nonfiction, fiction, poetry, or playwriting. Additionally, majors have opportunities to minor in television writing or screenwriting, enroll in a publishing practicum, engage in our national undergraduate publication Sandpiper Review, and take part in community readings and events. 
During their final year of study, majors write a creative thesis under the guidance of a faculty member and take courses on the ethics of the creative imagination, researching as a writer, and an independent reading course designed to fill in any literary gaps in their education. 
After graduation, our students have gone on to medical school, law school, MFA programs, MA programs, taught abroad, worked in publishing, joined the corporate workforce, and pursued careers in television and film. No matter what career they've chosen for themselves, graduates emerge with an enriched sense of artistic identity, a strong ethical foundation, and first-hand experience in committing to long-term projects. 
Why Major in Creative Writing?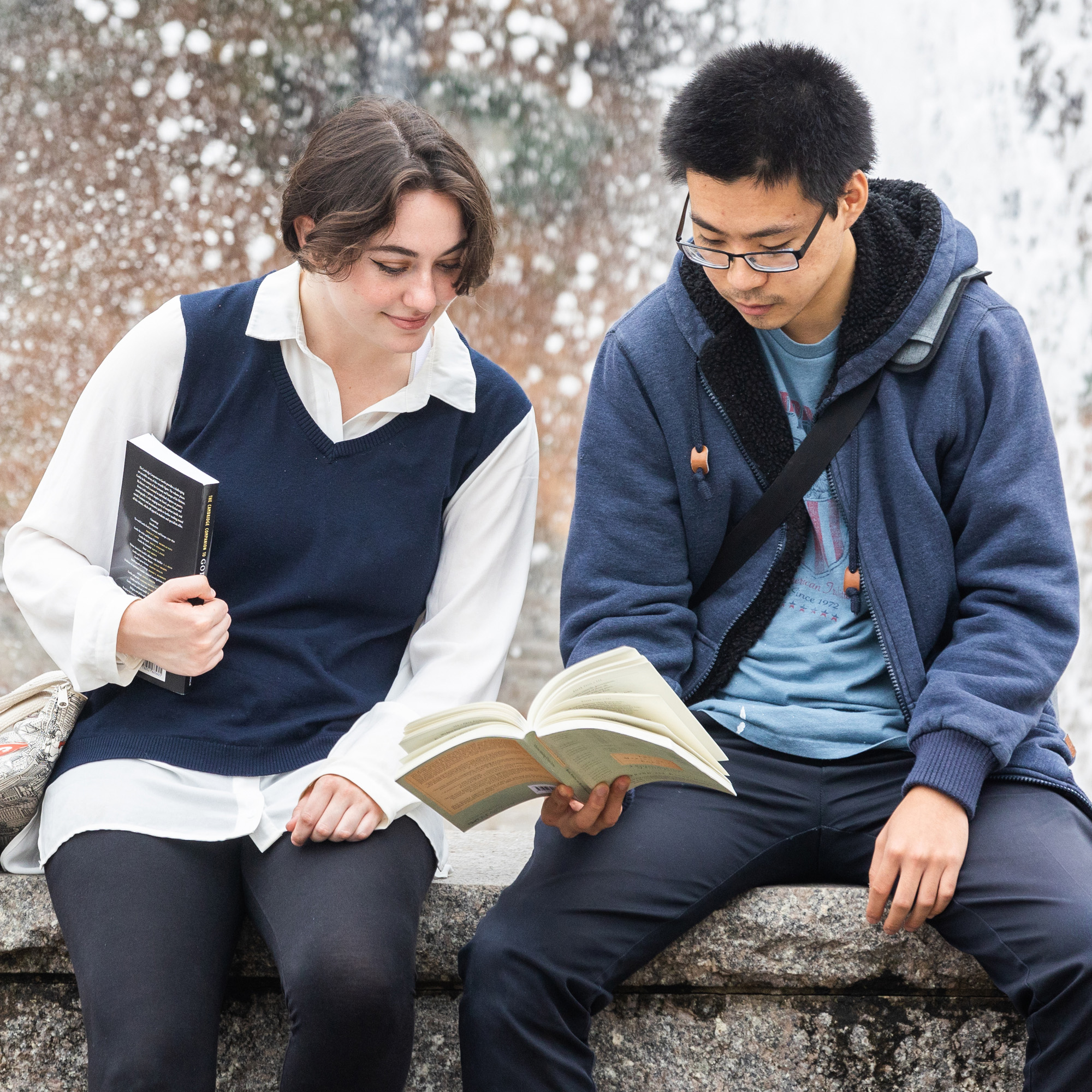 Today's world demands versatility, resourcefulness, independence and imaginative entrepreneurship, not only in the arts, but everywhere. Creative writing majors, in particular, have valuable skills that let them adapt to many different careers. Businesses are desperate for top-notch communicators. According to a 2016 study of Fortune 500 executives, 80% said that from two-thirds to all of their salaried employees need to write on the job. Meanwhile, medical schools are increasingly admitting students with demonstrable competence in the liberal arts.
So, in addition to immersive practice in creative writing, the BFA program delivers the following skills:
Creative problem-solving. Ask any novelist and they'll tell you, a novel is nothing more than a bunch of problems, solved with language. If you can find solutions in this most difficult of mediums, you can handle just about any other problem that'll come your way.
Expression and persuasion. The right words in the right order. How many advertisers, marketers, management consultants, and strategic planners across industries are looking for the same thing, to say nothing of lawyers, financial advisors, salespeople and politicians?
Self-reliance. The BFA supports students as they develop their creative thesis project, but it's their name on the cover, not ours. 
Community and context. Literature doesn't happen in a vacuum. Neither does education. Majors read and share their writing together, and together make connections to history, culture, and the professional literary world. All at a world-class research university.
For more specifics about career opportunities for creative writers, click here.