Skip Navigation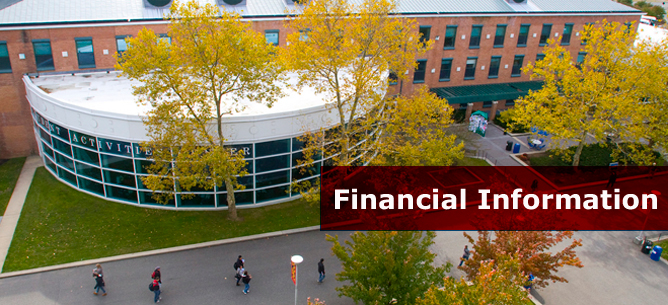 Ranked one of Kiplinger's " Best College Values," Stony Brook University remains committed to providing students with an exceptional education at affordable State University of New York tuition rates. As of Spring 2015, the tuition rate per class is approximately $1,510 for New York State residents and $2,737 for non-residents. Full-time students (12-credits) are billed by the term. NYS residents pay $5,900.50 and non-residents pay $10,810.50. In addition, a $100 International Student Service Fee is charged to all F-1 and J-1 students. Please note that these rates are for tuition and university fees only; costs for housing, meal plan, and insurance charges are not included in these totals. Tuition rates are subject to change by the State University of New York.
The Bursar/Student Accounts Office is responsible for billing and collecting student accounts and disbursing financial aid. Visit its website to find detailed information on tuition and fees, payment plans, and tax-credits that may be available to you.
Find out how to finance your graduate education by visiting Stony Brook University's Office of Financial Aid and Scholarship Services .