Skip Navigation
We are open and ready to serve our current and prospective students and their families. Please note that we have updated some of our office operations:
Appointments: Students who would like to meet with an advisor must  schedule a virtual appointment via the Navigate platform.  We are unable to accommodate  any walk-ins. 
Phone Inquiries: You may speak with an advisor by calling us at 631-632-6840 from 10:00 AM to 3:00 PM Monday through Friday.
Email Inquiries: You can contact an advisor by sending an e-mail to finaid@stonybrook.edu .
In the Spotlight
Last Chance for Fall 2021 Aid!
Students must take action on any Fall financial aid offer by December 16, 2021 otherwise the award may be cancelled.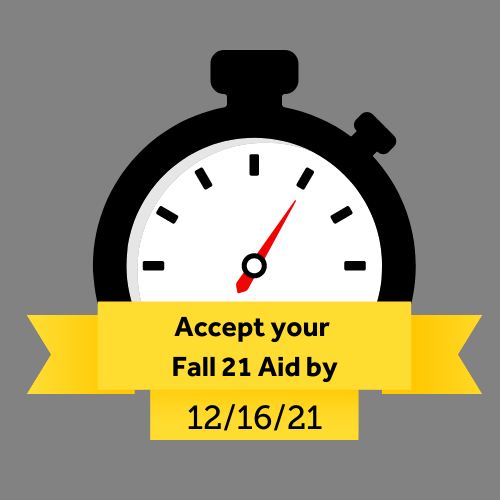 Announcements/Deadlines
Maximize your financial aid for the 22/23 academic year - The 2022 - 2023 FAFSA application is now available!   When filing, be sure to include our school code,   002838. In order to be considered for need-based  federal aid (Federal Work Study, Federal SEOG), students must complete their FAFSA by the priority deadline date - February 15th. 
NYS Residents should also complete the TAP Application at www.hesc.ny.gov  using our school code,  0875.