Skip Navigation
Important Coronavirus Updates:
We are open and ready to serve our current and prospective students and their families. In order to assist you effectively and efficiently, you may contact our advsiors via  e-mail at  finaid@stonybrook.edu  from 8:30 AM to 5:00 PM Monday through Friday. Additionally, you may speak with an advisor by calling us  at  631-632-6840  from 10:00 AM to 3:00 PM Monday through Friday.  
Please note that at this time our mail service has been temporarily suspended.  For secure and faster processing, students who have outstanding To Do List items are encouraged to utilize the SOLAR Upload feature, when available.  If you are unable to upload the document, please securely fax the document to us at 631-632-9525 . 
In the Spotlight
Admitted Undergraduate Freshman and Transfer students-   Award packaging has begun! You will receive a notification on SOLAR when your awards are ready to view/accept. Please check your SOLAR To Do List for any outstanding items that may delay you from receiving an award package.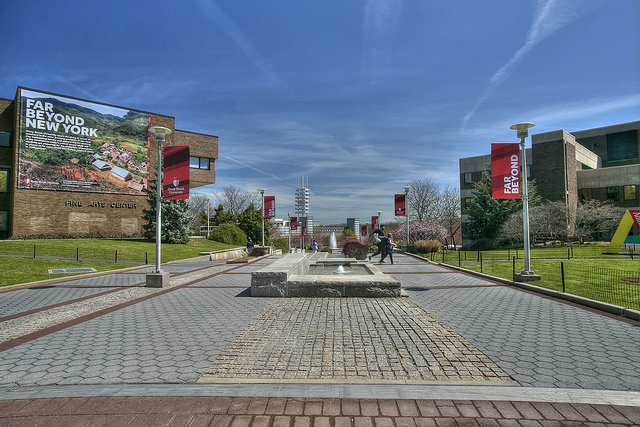 Check out our  New Student Information  page so you know what to expect from our office on your path to becoming a Seawolf. 
Announcements/Deadlines
P/NC Option- It is important to understand how utilizing the Pass/No Credit option for Spring 2020 could impact your future aid eligibility. For more information, review our  Satisfactory Academic Progress guidelines.
 Request for Re-evaluations- We will begin reviewing all requests for the 2020-2021 academic year, including any requests related to COVID-19,  as of  July 1, 2020. Additional information can be found by visiting our  Special Circumstances page. 
2020/2021 -  Students who plan to attend Stony Brook for the 2020/2021 academic year should complete their FAFSA application online at  www.fafsa.ed.gov   using information from their   2018  federal tax return.  Be sure to include our school code,    002838. NYS Residents should also complete the TAP Application at www.hesc.ny.gov  using our school code,  0875.