Skip Navigation
Past Events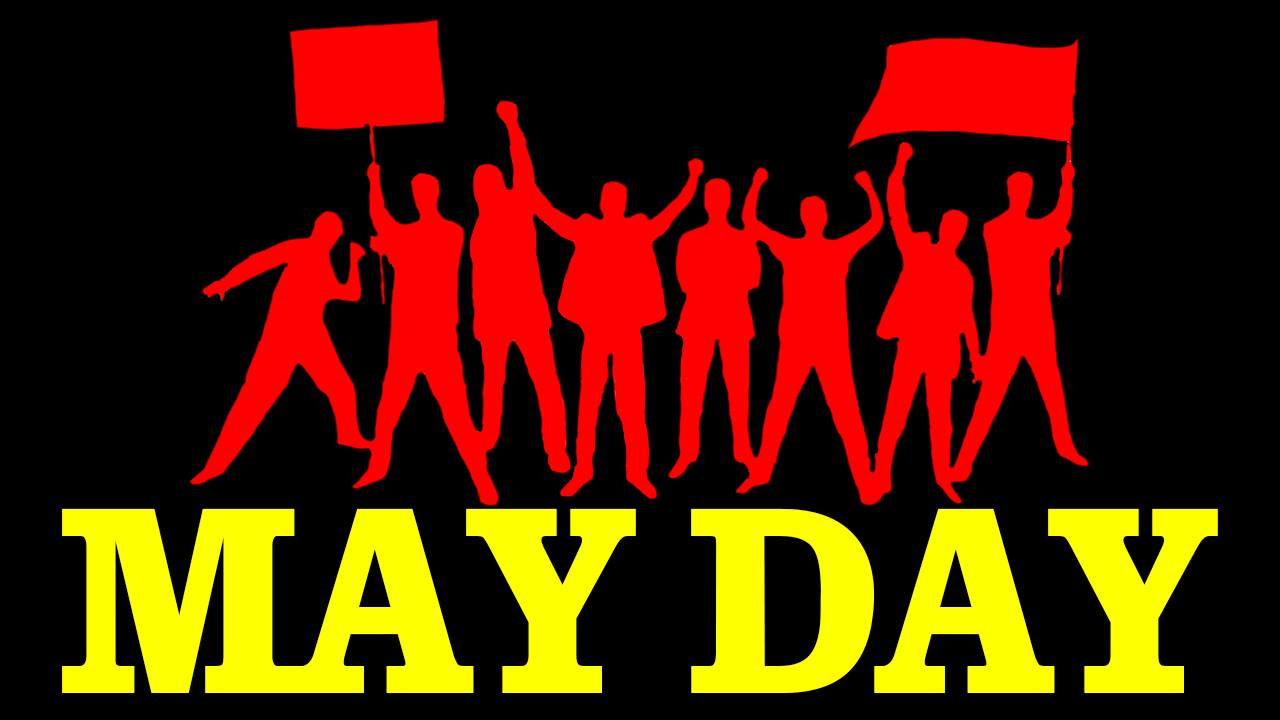 May Day- Free University! 
May Day is a day of protest for accessible and affordable higher education. 
10:00 a.m.
Classroom E 
WGSS grad studen
t    Rachel Corbman   
and alumni
Jxhn Martin
Class: Histories of SUNY and CUNY (WST 398), the excelsior scholarship
+ alternative visions of free education 
11:30 a.m. 
Classroom B 
WGSS grad student
Shruti Vaidya
Class: Disability Politics  
11:30 a.m. 
Classroom D
WGSS Prof.  Liz Montegary 
Class: Intro to Queer Studies (WST 111), class presentations
11:30 a.m. 
Classroom E
WGSS grad student  Yalda Hamidi 
Class: Tailoring Feminism for Your Own Personal Life 
1:00 p.m. 
Classroom B 
WGSS grad student    Val Moyer 
Class: Review session for Histories of Feminism (WST 301)
1:00 p.m. 
Classroom E
WGSS Prof.   Victoria Hesford
Class: Intro to Feminist Theory (WST 291), Narayan's "Contesting Cultures" 
4:00 p.m. 
Classroom B
WGSS grad student    Stephanie Bonvissuto 
Class: What's the Use of Gender? Queering Standpoints and Fluidity 
4:00 p.m. 
Classroom D
WGSS major  Genie Ruzicka 
Class: Saving Stony Brook's Theatre Department  
---
Poster presentations by WGSS
majors and minors 

Joshua Bravo,
Carinna Emilio, Jillian Ferretti,
Jenna Kalvig, Alyssa Meano,
Arani Nirmalan, Joe Seck, and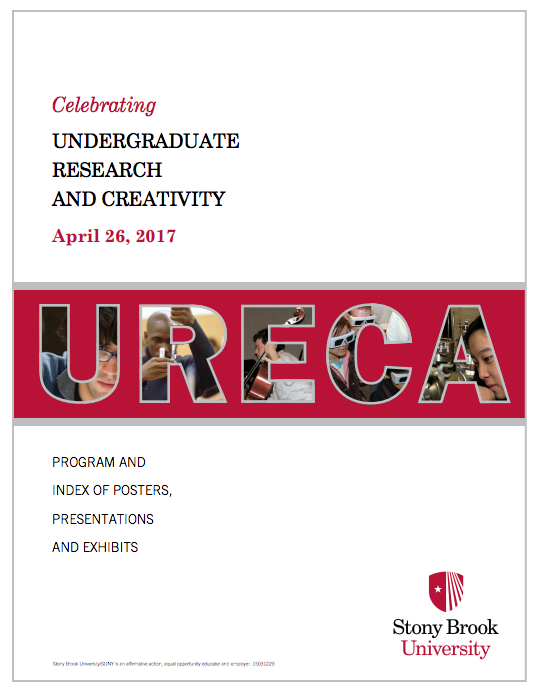 ---
"Disability and Queer Sexuality in Russia: Exploring Queer Kindship Ties" 
The Poetry Center (Humanities 2001)
---
A Conference for Emerging Scholars in WGSS
Humanities Institute
April 7, 2017
Co-Sponsored by WGSS, QFT*, the Graduate School, GSO,  Africana Studies, Hispanic Languages and Literatures, History, and Sociology.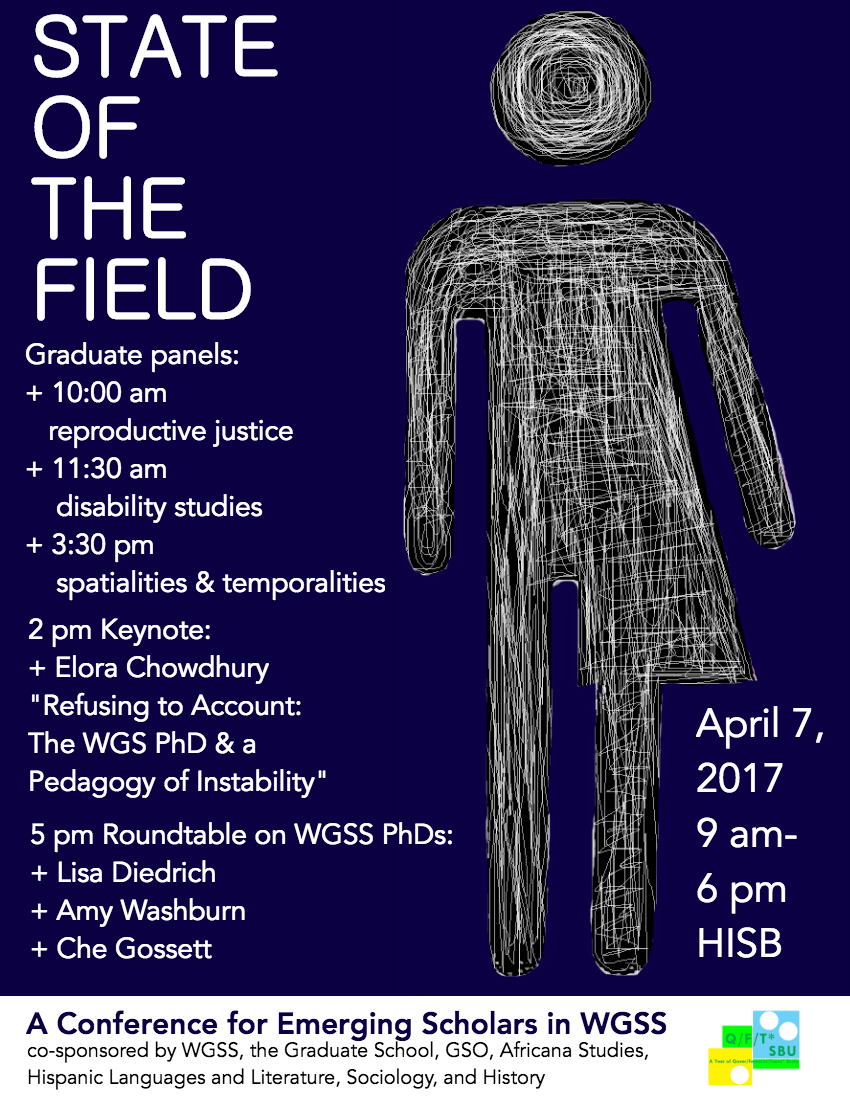 ---
curated by Joy Schaefer and Sofia Varino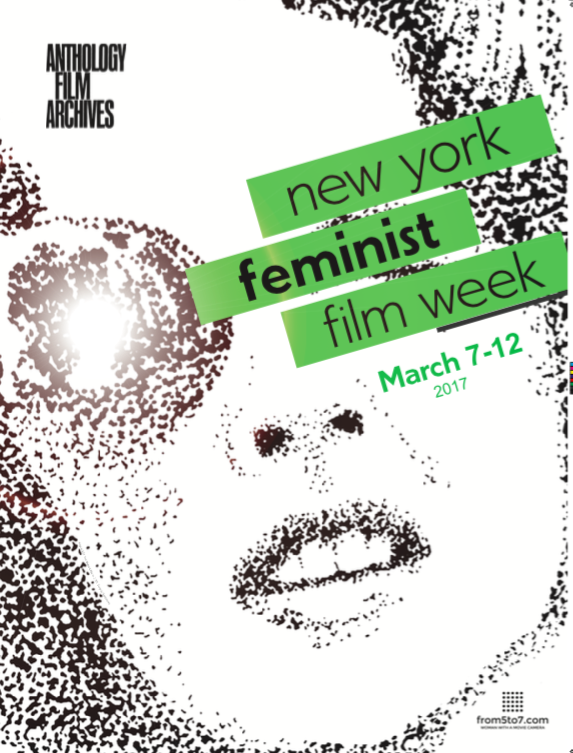 ---
March 1, 2017
2:00-3:30 p.m. 
Special Collections Seminar Room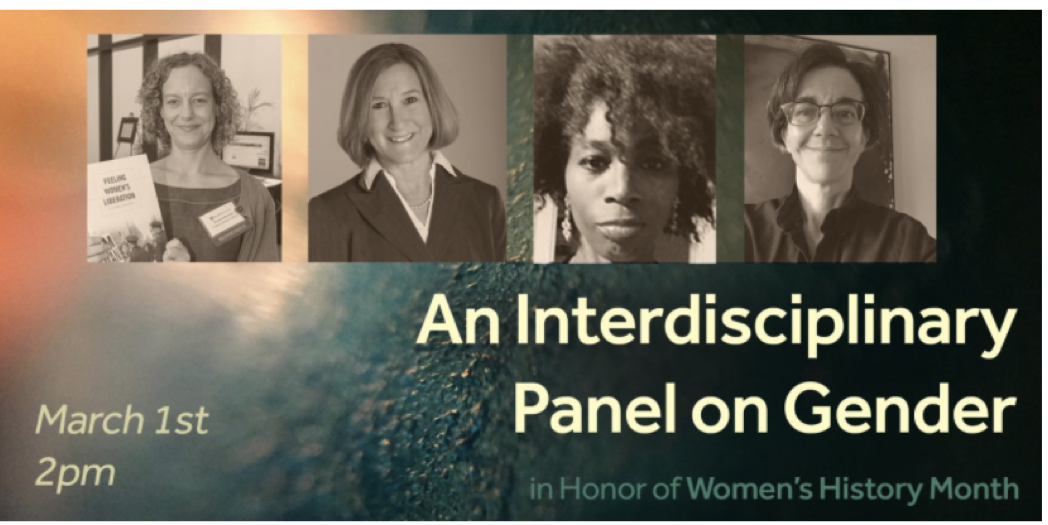 ---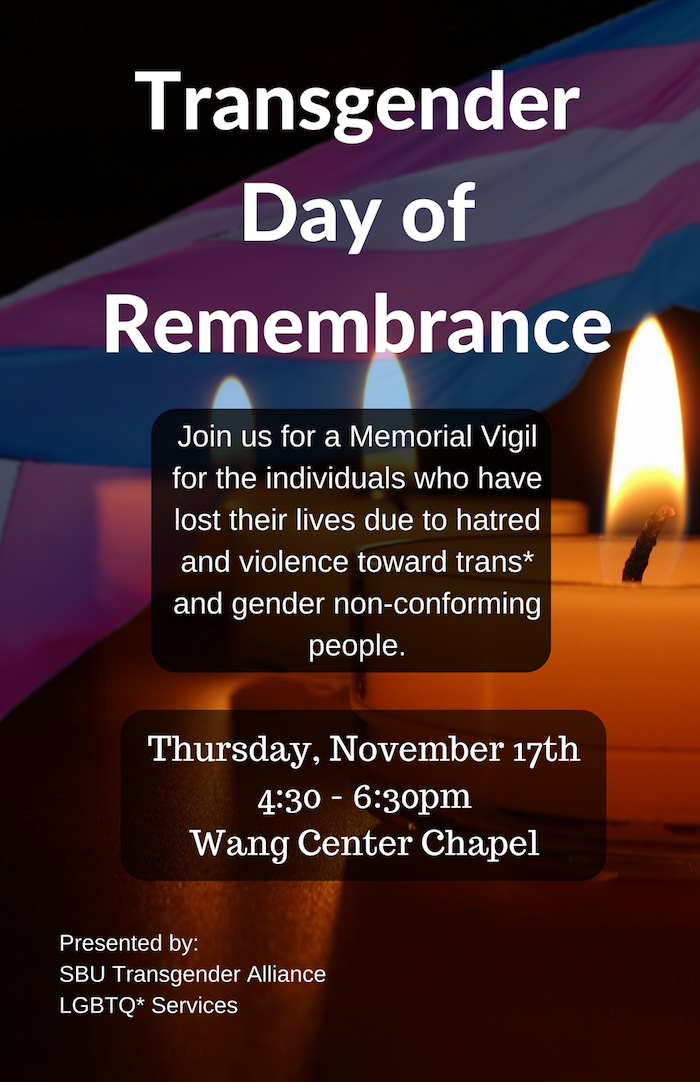 Transgender Day of Remembrance 
Thursday, November 17 4:30-6:30 p.m. 
---

A Symposium
Thursday, November 10
2:00-6:00 p.m.
HISB
This symposium will reflect on the interactions between bodies and time. Bodies in time. Bodies out of and stretched across time. Recent work in Queer Studies has interrogated corporeal orientations and assemblages, the circulation of desire and the possibilities of the kinetic un/timeliness of the body. Likewise, Native Studies, Black Studies and Critical Race Studies, have provided new ways to imagine material and conceptual bodies, their long histories, short lives and enduring disruptiveness. This event brings together scholars invested in the untimely and the out of place, insisting on intersections of race, class, gender, and sexuality, the passing of time, its uneven contours and asynchronicity.
Nerissa Balace, Asian and Asian American Studies (and Associated Professor of WGSS), SBU
Tiiffany Joseph, Sociology, SBU
Tavia Nyong'o, NYU
Martin Manalansan IV, University of Illinois- Urbana Champaign 
Joshua Whitehead, Poet
Tracey Walters, Africana Studies (and Associated Professor of WGSS), SBU
---
Post-Election Roundtable 
Wednesday, November 9
1 p.m. (campus lifetime)
Humanities 2052
Join us for a post-election discussion. Conversation pieces linked below. Light snacks will be served! 
On privilege and moving to Canada: 
On gender, illness, and disability: 
Etc. articles on the election: 
---
CAS and the School of Journalism are partnering to host a series of panel discussions:
Faculty panelists:
Jeff Segal, Political Science
Steve Sterns, Economics
Nancy Tomes, History (and associated professor of WGSS) 
---
Courtney Alexander
is hosting another fundraiser brunch in memory of her mother and to raise money for the Terry Alexander Award in Women's, Gender, and Sexuality Studies.
The award is given annually to a graduating major in Women's, Gender, and Studies, who has completed the Gender, Sexuality, and Public Health track, and is interested in a career in health care and/or health advocacy.
Event: 3rd Annual Flaunt Your Fitness Fundraiser Brunch In Memory of Terry Alexander
Date: 
Saturday, October 22nd
Location: Eve's Lounge (769 Washington Ave. Brooklyn, NY 11238)
Price: $45 
Click here
 to purchase your ticket. Can't make the brunch? You can still make a donation towards the scholarship. 
Click here
 to make a donation. 
---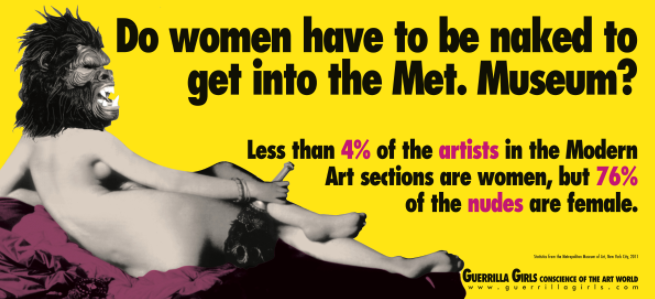 The Provost Lecture Series presents:
co-sponsored by WGSS and Art
Thursday, October 13, 4 p.m. 
Wang Center Theater 
---
Paper workshopping
Wednesday, October 5, 2016, 1 p.m. (campus lifetime)
Humanities 2018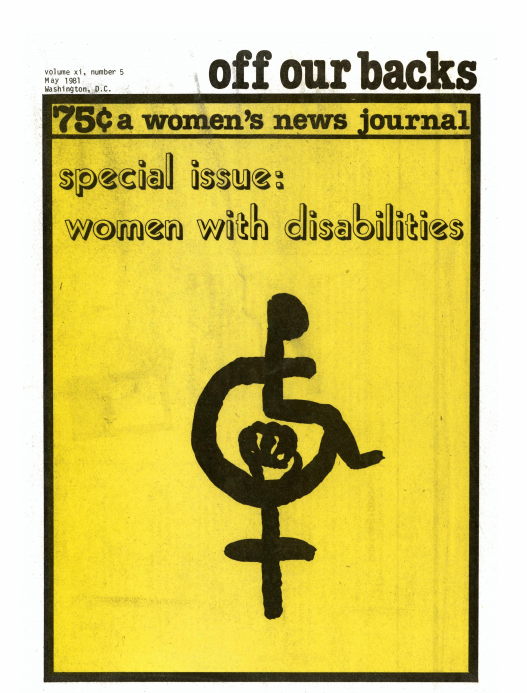 We will be workshopping Rachel Corbman 's "Disability in the Lesbian Feminist Archive." Her paper revisits a 1981 special issue of  off our backs on " women with disabilities" in order to argue the usefulness of lesbian feminism to disability studies. Rather than pre-circulating a paper, Rachel asks that you read selections from off our back's special issue, which is available on JSTOR. She specifically recommends "Making Things Different: An Interview with Connie Panzarino" and  the piece from the "NY Lesbian Illness Support Group." 
Every semester, WGSS will host a paper workshopping brown bag during campus lifetime. This brown bag is designed as an opportunity for participants to share and receive feedback on WGSS-related projects. Everyone is welcome to attend. And everyone whose work aligns with WGSS is encouraged to workshop their papers or projects. 
Please contac t  Allyse Knox-Russell  or Tara Holmes  with any questions. 
---
The University Libraries presents: 
Tuesday, September 27, 1-2 p.m. 
Special Collections Seminar Room, room E-2340 (second floor), Melville Library.
Mary Jo Bona
" Women Writing Cloth: Migratory Fictions in the American Imaginary" &
Adrienne Munich " Scramblers for Diamonds at the "Big Hole" in Kimberley, South Africa"
RSVP encouraged. See
website
for more information. 
---
CAS and the School of Journalism are partnering to host a series of panel discussions:
"Immigration and the Election"
Wednesday, September 14, 
7-8:30 pm
Sydney Gelber Auditorium, Student Activity Center (SAC)
Faculty panelists:
Lori Flores, History
Gallya Lahav, Political Science
Hugo Benitez-Silva, Economics
---
Co-sponsored by WGSS 
September 14th, 2:30 PM—3:50 PM
Poetry Center, Humanities Building
On June 12, 2015, the art installation "Thinking of You" displayed five thousand dresses in the football stadium of Pristina, Kosovo, to honor the thousands of survivors of wartime rape. Realized by artist Alketa Mripa - Xhafa, and sponsored by the President of Kosovo, Atifete Jahjaga, the installation was made possible by the survivors, activists and ordinary people who donated dresses and broke the silence on this brutal crime for the first time since the end of the 1999 war. The documentary, The making of #MendojPërTy/#Thinking of You , produced by Anna Di Lellio and Fitim Shala, is a story of art and women activism to change the culture of isolation, resignation and shame that surrounds sexual violence in war.
  Prof. Anna Di Lellio  is a sociologist and policy analyst with a broad experience  of  nationalism, security, transitional justice and state-building in the Balkans.  Her  research and publications focus on Kosovo, where she worked for years,  as  political  adviser to the Prime Minister; Media Commissioner under the  aegis of the  Organization for the Security and Cooperation in Europe (OSCE);  and research  analyst and advisor on the Kosovo Liberation Army program of  reintegration for  the  International Organization for Migration and the United  Nations Mission in  Kosovo.  She teaches at the Graduate Program in  International Relations, The New  School for  Public Engagement, and at the  International Relations Program of New York University. She is the author of several articles, the editor of The Case for Kosova. Passage to Independence (Anthem, 2006), and the author of The Battle of Kosovo 1389. An Albanian Epic (I.B. Tauris, 2009). She is the cofounder of the Kosovo Oral History Initiative. In 2015, she was awarded the Presidential Medal of Merits by the President of the Republic of Kosovo.