Skip Navigation
Mindfulness Resources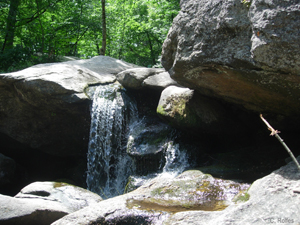 Basic Instructions: Mindfulness and Meditation Practice
Test how self-compassionate you are. Kristin Neff (2017). Take this empirically validated test of self-compassion and see if it might be helpful for you to work on how compassionate you are with yourself.
Full Catastrophe Living: Using the Wisdom of Your Body and Mind to Face Stress, Pain and Illness. 
Jon Kabat-Zinn (Delta, 1990). Comprehensive introduction to Mindfulness Practice for Stress Reduction. Outlines components of innovative programs used at UMASS Medical Center.
Wherever You Go, There You Are: Mindfulness Meditation in Everyday Life. 
Jon Kabat-Zinn. (Hyperion 10th Anniversary Edition, 2005). Easy to read introduction to philosophy and practice of Mindfulness from one of the most trusted voices in the field.
Coming to Our Senses: Healing Ourselves and the World Through Mindfulness. 
Jon Kabat-Zinn, 2005.
Seeking the Heart of Wisdom: The Path of Insight Meditation. 
Joseph Goldstein and Jack Kornfield. (Shambala.1987) Two expert Western teachers provide a complete introduction to insight meditation and guidelines for cultivating one's own personal practice. Includes exercises, tips, and answers to common questions.
Mindfulness in Plain English.
Bhante Henepola Gunaratann (Wisdom Publications, 2nd Edition, 2002) Practical, "how-to" guide for beginning meditators. Written by a monk from Sri Lanka, but aimed specifically at American students.
Meditation For Dummies (Book and CD). 
Stephan Bodian (For Dummies Publishing, 2006). Clear, straightforward overview of various types of meditation, practical instructions and tips on beginning a practice and dealing with some common pitfalls. Written by former Editor-in-Chief of Yoga Journal.
Lovingkindness: The Revolutionary Art of Happiness. 
Sharon Salzberg, 1995. Boston: Shambhala. A wonderful book on the art and practice of cultivating lovingkindness toward oneself.
Zen mind, Beginners mind. 
Suzuki, D.T., 1974. A classic book by the Zen master who brought Zen meditation to the United States.
Mindfulness and Everyday Life

Start Where You Are: A Guide to Compassionate Living. 
Pema Chodron. (Shambala Publications, 1994). Described as a "Buddhist nun for regular folks", Pema Chodron's simple and powerful book is based on insights from the Tibetan tradition and focuses on transforming one's relationship to painful emotions and life experiences through mindful awareness.
The Miracle of Mindfulness. 
Thich Nhat Hanh, (Beacon, 1975). Vietnamese Monk and Nobel Prize Nominee teaches philosophy and
practice of mindful living through stories and exercises.
At Home in the Muddy Water: A Guide to Finding Peace within Everyday Chaos.
Ezra Bayda (Shambhala, 2003). Teachings about modern, everyday concerns such as trust, money & sexuality. Book focuses on cultivating "the willingness to open ourselves to whatever life presents-no matter how messy or complicated."
A Path with Heart. A guide through the promises and perils of spiritual life.
Jack Komfield. (Rider, 1994)
American Psychologist and meditation teacher provides a warm and
friendly guidebook for navigating the path of personal growth through
meditation.

Slowing Down to the Speed of Life. How to create a simpler, more peaceful life from the inside out.Richard Carlson, Joseph Bailey. Practical guide to staying mentally present and dealing effectively
with thoughts while living a busy and productive life or more simply:
"How to live in the fast lane without losing your sanity."
Stories, Poetry, Literature

Kitchen Table Wisdom: Stories that heal. 
Rachel Naomi Remen. (Pan 1996.) Physician and survivor of chronic illness relays "down home" stories.
The Spirituality of Imperfection: Storytelling and the search for meaning.
Ernest Kurtz & Katherine Ketcham. (Bantam, 1993). Stories and commentary around themes of acceptance, humility, forgiveness and release. Much of discussion is through the lens of 12step
recovery systems such as Alcoholics Anonymous.
The Essential Rumi.
Jelaluddin Rumi, Coleman Barks, John Moyne, and A.J. Arberry. (penguin Classics, 2004).
Transcendental poetry by a Mystic from the Sufi tradition of Is lam.
Audio Books
Mindfulness for Beginners. 
Jon Kabat-Zinn (Sounds True, 2006). Audio CD (see also other audio selections uom Jon Kabat-Zinn).
Out of Your Mind: Essential Listening From the Alan Watts Audio Archives
Alan Watts (Sounds True, 2004) - Audio CDs. (see also other audio selections by Alan Watts)
Healing, Stress, Illness and Mindfulness
Mindfulness-based Cognitive Therapy for Depression. A New Approach to Preventing Relapse.
Segal, Z.V., Williams, J.M.G. & Teasdale, J.D. 2002 Guilford Press
Eating Mindfully: How to End Mindless Eating and Enjoy a Balanced Relationship with Food. 
Susan Albers. (New Harbinger Publications, 2002).
The Zen of Eating
Ronna Kabatznick. (Berkeley Publishing Group, 1998)
Stress, Diet and your Heart. 
Dean Omish, Holt, Reinhard, (Winston, 1983).

Beyond Illness.
Larry Dossey. (New Science Library, 1984).
The Relaxation Response. 
Herbert Benson. (Avon, 1976)
Stress without Distress. 
Hans Seyle. (Signet, 1979).
Additional Training Resources
Center for Mindfulness in Medicine, Health Care and Society
Jon Kabat-Zinn's homebase. Information on mindfulness training, conferences and research references.
SBU Buddhist Practice and Study Center
BSPG weekly meditation practice is scheduled on every Thursday evening from 6:30 - 8:30 p m. in room 301 of the Charles B Wang Center.  Meditation workshops and lectures are also planned for the Fall and Spring semesters to benefit students, faculty members and local community. It's FREE for all students.
The Shambhala Center of NY
Beginning and advanced training opportunities.
Mindful Living Programs
Mindfulness training online, mindfulness classes and retreats
Omega Institute
A holistic health center in Rhinebeck, NY. Weekend and weeklong programs in mindfulness, yoga, health, creativity and the arts.
Insight Meditation Society and Barre Center for Buddhist Studies, Barre, Massachusetts. 
Joseph Goldstein, Sharon Salzberg and other leading teachers of American Vipassana meditation
Zen Mountain Monastery / Mountains and Rivers Order,  Mt. Tremper, New York
Zen trainings.