Skip Navigation
Hours
Please call us to schedule an appointment for counseling care. You can also now schedule a telecounseling initial consultation appointment with a CAPS counselor online.
Hours of operation: Monday through Friday 8am-4pm
Need support after these hours? Contact CAPS After Hours! Call us at (631) 632-6720, and press 2 to speak to a professional counselor.  
Locations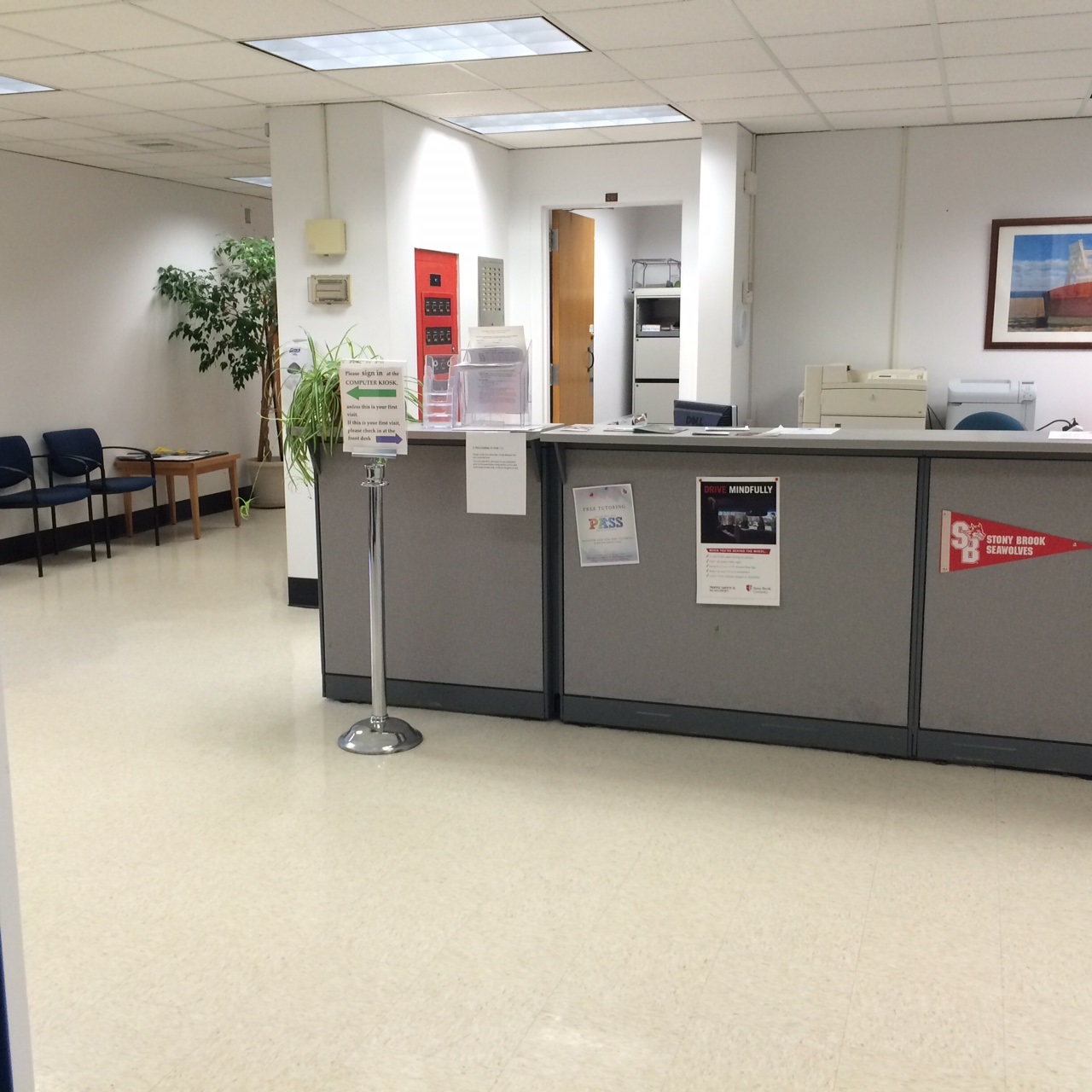 Please note: due to the coronavirus, our walk-in hours are temporarily suspended. Please contact our offices by telephone at (631) 632-6720 to arrange for an appointment.
Due to the renovation of the second floor of the Student Health and Counseling Center, located on the 2nd floor at 1 Stadium Road, Counseling and Psychological Services (CAPS) is temporarily relocating their offices to other areas of campus. During this time please do not go to the Student Health building.
Please call us at 631-632-6720 for more information.
Main Office
Student Health Services - Second Floor
1 Stadium Road
Stony Brook, NY 11794-3100
We are across from H Quad.
Wheelchair accessible, elevator to 2nd floor.
Parking available next to the Student Health Services building. 
HSC Office
Health Sciences Center, 3rd Floor 3-040F
Next to the elevator corridor
Wheelchair accessible
Parking available in HSC Garage, Hospital Garage, or in South P Lot (which requires bus transportation from West Campus to East Campus)
 Questions? Call Us at 631-632-6720.