Skip Navigation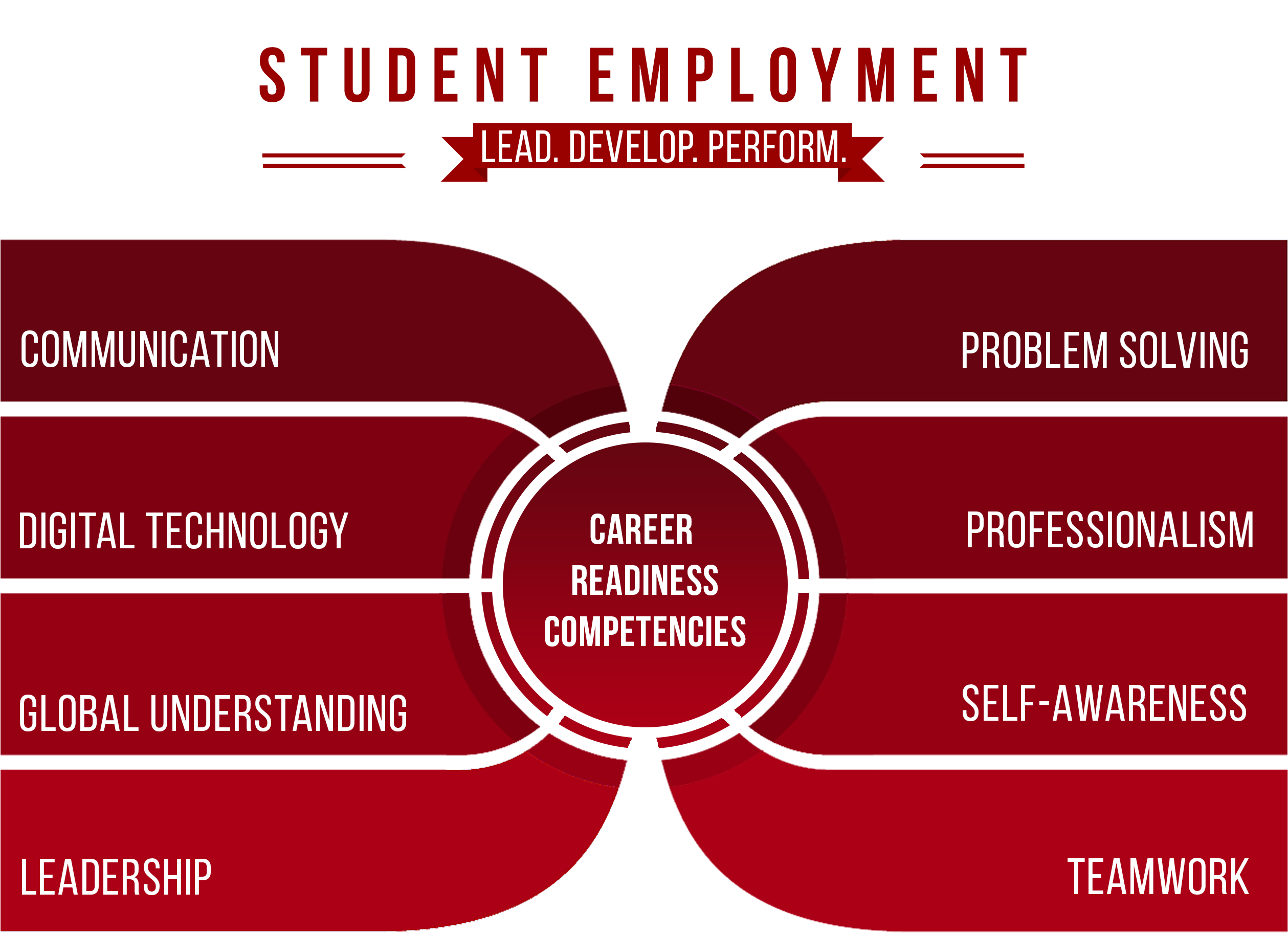 What are Career Competencies?
Career Competencies are skills that college graduates should obtain in order to be successful in the workforce.  The National Association of Colleges and Employers ( NACE ), through a task force of select professionals, identified eight competencies associated with career readiness.
You can read more about the eight Career Competencies (Communication, Digital Technology, Global Understanding, Leadership, Problem Solving, Professionalism, Self-Awareness/Career Management, and Teamwork)   here. 
What are digital Career Competencies?
Digital competencies recognize, display, and transmit a person's skills, abilities, and knowledge developed through experiences that are verified by the judgment of some university authority. They are a visual way to recognize the competencies students have developed and help them connect their accomplishments to the actual job market. The digital competencies allow employers to grasp the verifiable skills that students have gained. 
Here are the eight digital Career Readiness Competencies students can obtain:
Why should my student staff pursue digital Career Competencies?
Students will be able to display these digital competencies on any social media platform, including LinkedIn
Students can display the credentials on their resume and provide color and flair to e-portfolios
Students will be able to show future employers what skills they gained from their on-campus position
Students will be able to illustrate concrete examples of what they did to develop each skill
Digital or "micro" credentials allow for connection of informal and formal in and out of college
If you are interested in having your student staff interested in earning "digital credentials" that reflect the Career Competencies listed above, please contact the Career Center or have your student staff   fill out this form . After a brief training, students will be able to log into the credentialing site, Credly, and learn what evidence and materials will be required for submission in order to achieve a competency.