Skip Navigation
Living at Stony Brook Southampton
Students choosing to live on campus at Stony Brook Southampton will be placed in either Southold Hall or Sagaponack Hall
These buildings offer a single-gender cooking suite consisting of two (2) double-occupancy rooms and three (3) single-occupancy rooms, housing a total of seven (7) people per suite.  A full kitchen is available in the suite for the residents to share and prepare meals. Each suite shares a common bath and shower area. Spaces are gendered according to who is living in the suite. 
Please note: Southampton does not currently offer a meal plan. There are kitchens in each suite for students living in the residence halls to utilize. 
For University rules and policies, please consult the Terms of Occupancy and  Student Code of Responsibility .
The Residence Life Office will make every effort to meet the medical needs of students who demonstrate a need for a single room. Each building does have a small number of ADA accessible rooms for students who utilize wheelchairs. A student wanting to request a single room for medical reasons must contact Student Accessibility Support Center to make an appointment to discuss specific needs, and if appropriate, this Office will make a referral to the SB-Southampton Residence Life Office.
Each student is provided the following furniture in their room:
XL Twin Bed
Desk & Chair
Dresser
Night Stand/Filing Drawer
Wardrobe
All bedrooms have access to their own thermostat (air conditioning/heat), a telephone line, cable jack, and a hard-wired Ethernet port. Wireless Internet access is available throughout the building.
Student Room Pictures:
Students living on campus at Stony Brook Southampton are placed in a suite much like the one pictured below.
Bigger Singles:
Rooms 103, 116, 203, 216 in each building (Same price as regular single)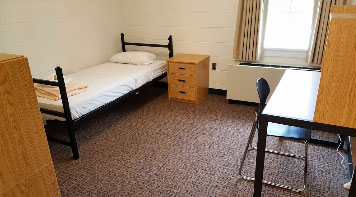 Regular Singles:
Rooms 104, 107, 204, 207 in each building
Double Rooms:
Rooms 105, 106, 113, 114, 205, 206, 213, 214 in each building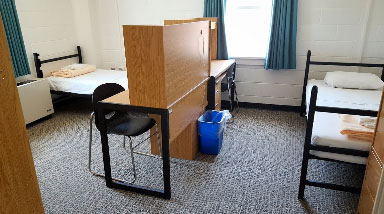 Students are assigned to a single-gender suite consisting of two (2) double-occupancy rooms and three (3) single-occupancy rooms housing a total of 7 people per suite.  Each suite shares a common bath and shower area, therefore only members of the same gender can live within the same suite.


Updated Floor Plan: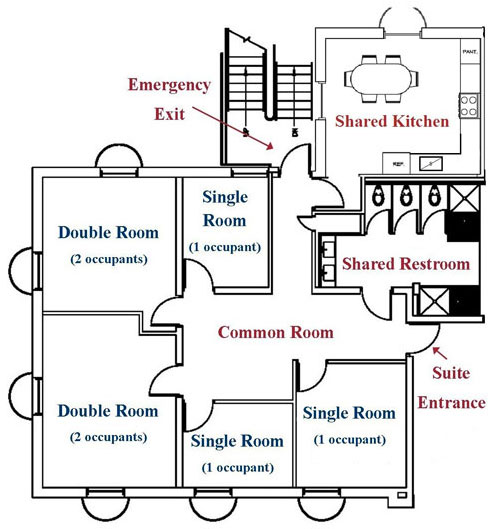 The cost of laundry is now included in the cost of your housing.  
Laundry facilities are located in basement of each residence hall.
Each laundry room features energy and water-efficient washers and dryers.  Student are able to check the availability of the washer/dryers in their area using   LaundryView before going to the laundry room.  Please adhere to the laundry room policies:   
Only use two tablespoons of high-efficiency detergent
Do not place laundry pods in soap tray
Leave front-load washer door open after use
Clean the dryer lint screen to ensure maximum air flow
Remove clothing from machines in a timely fashion
To report a malfunctioning machine or if you have a question about a machine, call the RA on Duty line at 631-599-8985.
Washer Cycle: 40 minutes
Dryer Cycle:   64 minutes
The University shall not be liable to the resident(s) or guest(s) for injury to any person or damage to any personal property caused by water, rain, fire, steam, sewer, pipes, plumbing, stoves, refrigerators, laundry machines, dryers, or anything else which is beyond the control of the University.
Liability for risks or injury and/or damage to personal property, are expressly assumed by the resident. It is strongly recommended that each resident obtain appropriate insurance for personal property.
Information on insurance can be obtained online at:
http://studentaffairs.stonybrook.edu/res_risk/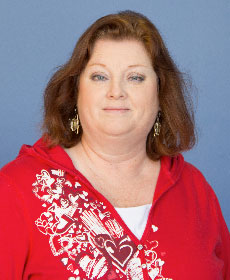 Marisa Jeffers
Director of Student Life for  Stony Brook, Southampton
Office: (631) 632-5115
Cell: (631) 831-0205
Office: Student Center 110B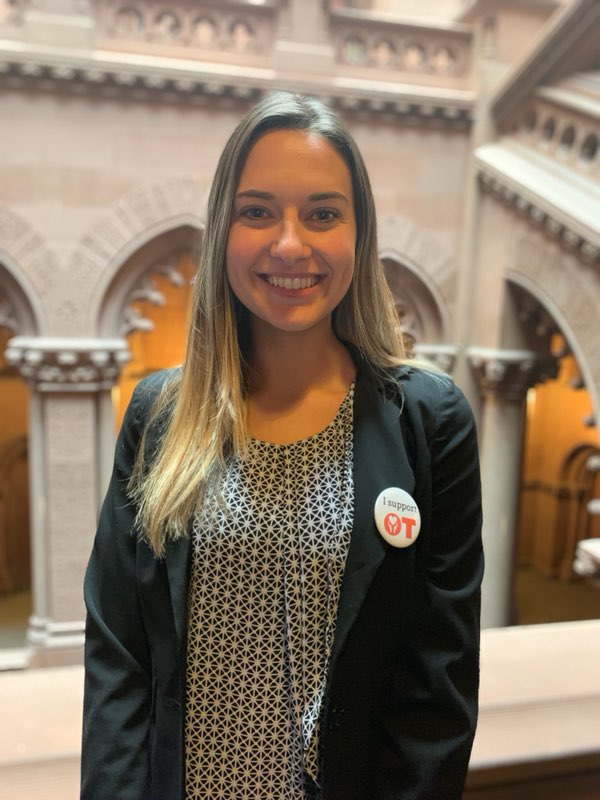 Montana Ryzuk
Student Life Assistant
Office: ( 631) 632-5113
MontanaChristy.Ryzuk@stonybrook.edu  
Office: Student Center 110C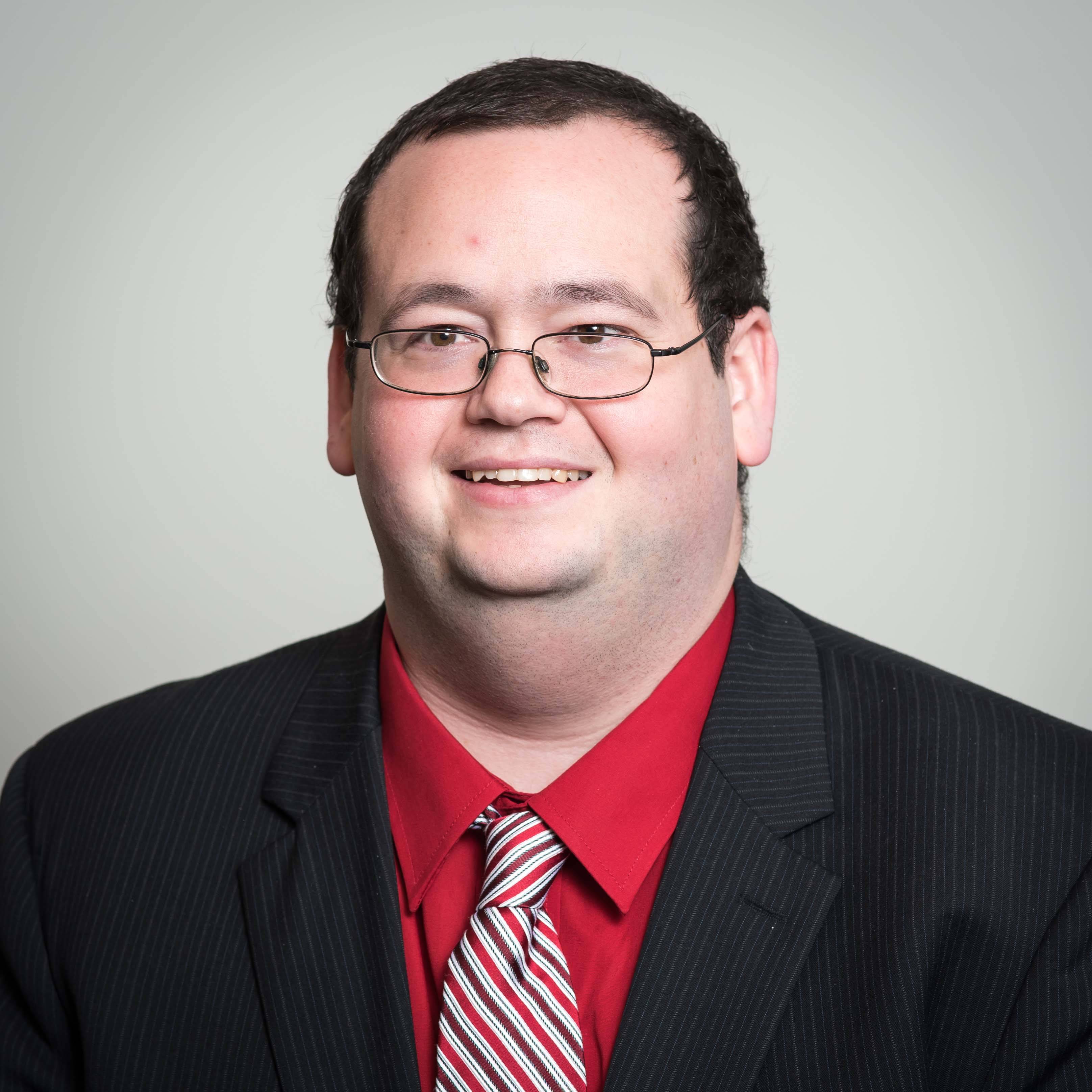 Jody Owens
Student Life Specialist

Office: (631) 632-5011
Cell: (631) 459-6073
Office:  Southold Residence Hall 
Lower Level Suite 000
Jen Cooper

Student Life Assistant
Office: ( 631) 632-5011
Jennifer.cooper@stonybrook.edu
Office: Southold Residence Hall 
Lower Level Suite 000
Residential Life Office Fall and Spring Hours:
Every day, 7pm-11pm
Residential Life Office Address:
Southold Hall, room B-010
Southampton, NY  11968
(631) 599-8985 (office)
Residence Life Duty Number:
(631) 599-8985 - 7 days a week, 24 hours a day