Skip Navigation
Student Center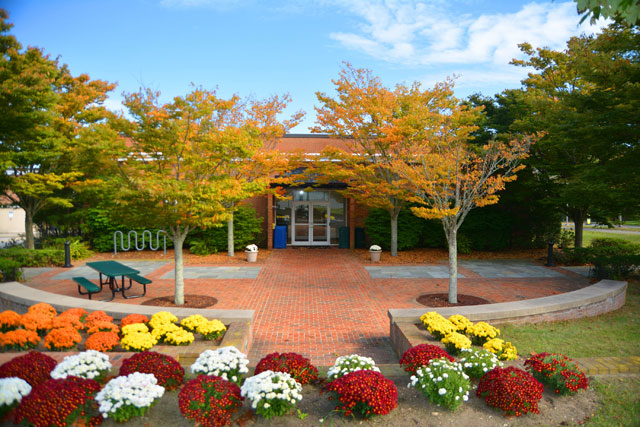 The Student Center at the Southampton Campus is the hub of campus life outside of the classroom. 
The space is available to Stony Brook Southampton students as an area to hang out with friends, host a study group, or have a meal!
Hours of Operation
Monday - Friday, 8 am to 10 pm



East End Food Institute, the café in the Student Center, is open Monday through Friday from 10 a.m. to 3 p.m. (Hours of operation are subject to change.)
The cafe features coffee, fresh juices, soups, and grab-and-go items like sandwiches and wraps.
East End also offers a Virtual Farmers Market, which can be found on their website: https://eastendfood.org/

South Fork Kitchens accepts Wolfie Wallet!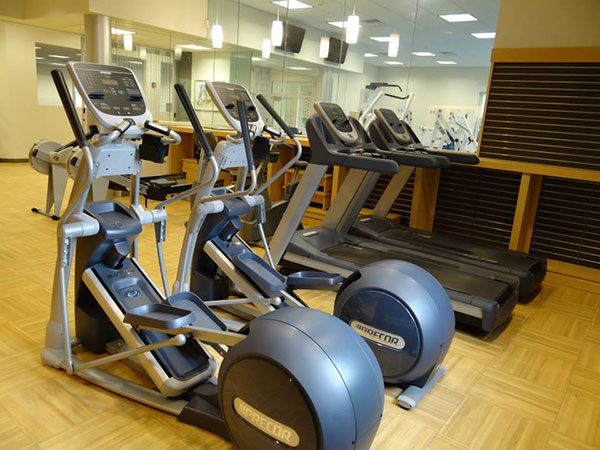 The Fitness Center is set up to meet your day-to-day exercise and wellness and features the following equipment:
treadmills
elliptical machines
stationary bicycles
rowing machines
nautilus machines
dumbbell rack
yoga mats
kettlebells
ab roller
physioball
medicine balls
jump rope
plyo boxes
therabands
Spring 2022 Update:
The Fitness Center is now open.
Before using the Fitness Center, you will need to complete your Campus Clear health screening and present the 'You are Cleared' screen to the attendant.  All participants will need to wear a face covering that covers both their mouth and nose while exercising.
Hours as of May 9, 2022 (subject to change):
Monday: 10:00 am -9:00 pm
Tuesday: 7:00 am-9:00 pm
Wednesday: 7:00 am-9:00 pm
Thursday: 10:00 am-9:00 pm
 Friday: 10:00 am-1:00 pm
Saturday: 10:00 am-4:00 pm
Please consult the weekly newsletter or call the Fitness Center front desk at 631-632-5017 for more details.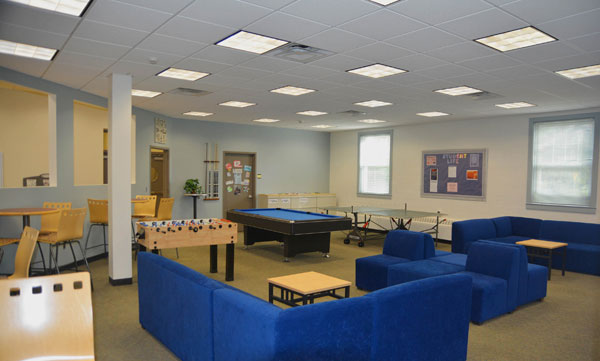 The TreeHouse Lounge is the one-stop spot for recreation and relaxation!  The modular furniture, combined with varying amenities, make this the destination space for students looking to hang out between classes, host a study group, or relax and work on a project.
In addition to comfortable seating, the Treehouse Lounge also offers:
several high-top tables and barstools for working on projects or studying with friends
50-inch wall-mounted plasma TV with a PS3 gaming system
full-size pool table
ping-pong table
foosball table
wi-fi internet access
print station
You can access printing seven days a week using the print station in the TreeHouse Lounge. Use the "Print Anywhere" function and swipe your Student ID card at the kiosk to the left of the printer, or log into your account using the computer on the right.
Now available in the Student Center West Entrance and the Library Lobby
Add Wolfie Wallet funds to your SBU ID for:
>Print and copy services 
>Food purchases at on and off campus approved vendors
>Vending machines on campus (Save 8% at vending locations on campus) 
>Create a card for printing purposes if you are not a SBU student
Click here for more information
Open during Library and Student Center business hours.