Skip Navigation
Dean of the College
Nicole S. Sampson
Distinguished Professor of Chemistry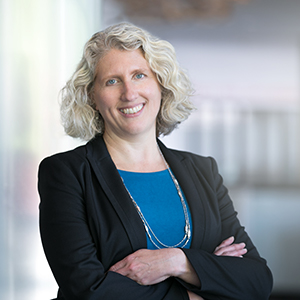 A distinguished professor in the Department of Chemistry, Nicole completed her undergraduate studies at Harvey Mudd College in Claremont, CA and completed her PhD at the University of California, Berkeley.  After holding an American Cancer Society postdoctoral fellowship at Harvard, she joined Stony Brook University in 1993 as an Assistant Professor of Chemistry, later serving as chair of the Department from 2012-2017.
Nicole previously served as an Associate Dean in the College, and is currently a member of the Biochemistry and Structural Biology Graduate Program as well as of the Molecular and Cellular Pharmacology Graduate Program.  She is the Co-Director of a Chemical Biology Training Program funded by the National Institutes of Health (NIH) and a founding faculty member in Stony Brook's Institute for Chemical Biology and Drug Discovery. Nicole's research interests span from unraveling the molecular intricacies of m ammalian fertilization to finding new treatments for tuberculosis and cholera.
Read more about Nicole's journey throughout her extensive career in chemistry.