Skip Navigation
Healthcare Career Community
Join this community to explore careers and make connections with professionals who hold clinical roles  (i.e. physician, dentist, nurse, PA, OT, DPT, etc.) as well as roles in the areas of health management, health informatics, assessment and insurance, research, public health, health policy, and health promotion/wellness. 
Heather O'Connor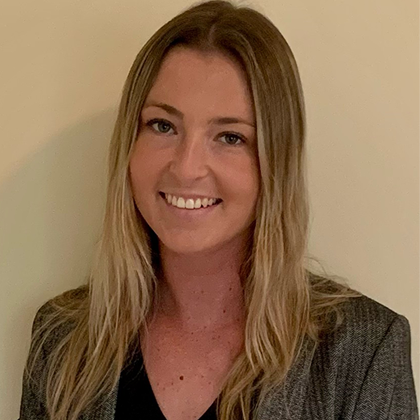 About Heather
Heather coaching both undergraduate and graduate students with an interest in healthcare has allowed Heather to work one on one with students to prepare them for their future. Heather finds career coaching to be fulfilling, as she enjoys helping students explore different fields of healthcare while helping them find opportunities to become stand-out applicants in their future endeavors.
Coaching Style
Heather supports students to help them find experiences at any stage of their college journey. Within the healthcare field, students may be interested in clinical work, non-clinical work, or research. It is Heather's goal to help all students find meaningful healthcare experiences such as internships, clubs/organizations, employment, research opportunities, job shadowing, and more. In addition, students can meet with Heather to seek advice on applying to professional programs (ex. nursing, medical school, physician assistant school, dental school & many more). 
Contact
Resources
Finding a Job or Internship
Types of Jobs and Internships
Care/Patient Coordinator
Clinical Research Assistant
Clinical Services Associate
Community Health Specialist
Data Scientists
Direct Support Professional
Healthcare Administrator
Medical Assistant
Medical Scribe
Job and Internship Search Sites
Job Search Tools
Resume
Cover Letter
Getting Involved
Clubs and Organizations
Professional Associations
SAMPLE EMPLOYERS IN THIS CAREER COMMUNITY