Skip Navigation
How to Recruit Stony Brook Talent
Job and Internship Fairs
Industry Specific
We offer industry specific job and internship fairs each semester in the areas of
Accounting
Business and Communications
IT/Computer Science
Engineering
Healthcare, Research, and Human Services
Participating in job and internship fairs helps to build a company or organizations brand on campus.
Virtual Platform
Employers can connect with Stony Brook students and alumni in our virtual fairs through Handshake.  Recruiters will be able to set up 10 minute 1:1 video sessions and 30 minute group sessions to meet with students.  Handshake allows recruiters to look at student profiles and see student resumes prior to meeting with them during the fair. 
On-Campus Interviewing
Easy Scheduling
Employers can use Handshake to schedule in-person or virtual interviews by posting a position and connecting it to an interview request.  For in-person interviews, employers can request to use the Career Center Interview Suites to maximize efficiency for both the employer and the student.  For virtual interviews, share the virtual tool you will be using with the student ahead of time. (Zoom, Teams, Hangouts) The Career Center will follow up with students selected for an interview to fill all interview time slots.
Virtual Interview Rooms
Students can participate in virtual interviews in the Career Center's interviewing suites, outfitted with video conferencing equipment. If a student is in need of a space to conduct a virtual interview, they can contact Deborah Fosta to reserve. 
Information Sessions
Wide Access
Putting a event on Handshake allows employers to connect and share information with students.  Employers can share their own registration link, but are encouraged to share attendance with the Career Center after the event.  If you would like to host an in person event, please contact David Mora.  Fees will apply for in person information sessions.
Automatic Promotion
The Career Center has a team dedicated to promoting employer events and information sessions to students and alumni.  All information sessions will be promoted for you to students and alumni with email campaigns, social media, and through communication with faculty, staff, and student organizations.
Taylor Devaney, Talent Acquisition Specialist, Softheon, Inc.

"The benefits of recruiting at Stony Brook University are endless. We have an opportunity to meet and hire the best of the best. The quality of Stony Brooks hires is like no other. They are motivated, passionate and extremely eager."
Emma Peck, Early Career Recruiter, Broadridge Financial Solutions
"We love Stony Brook at Broadridge.  We are also involved in diversity programs such as the Diversity Professional Leadership Network (DPLN) and that has been fantastic.  It is a great growth opportunity for our employers and the students as well.  We have made some wonderful hires through that partnership."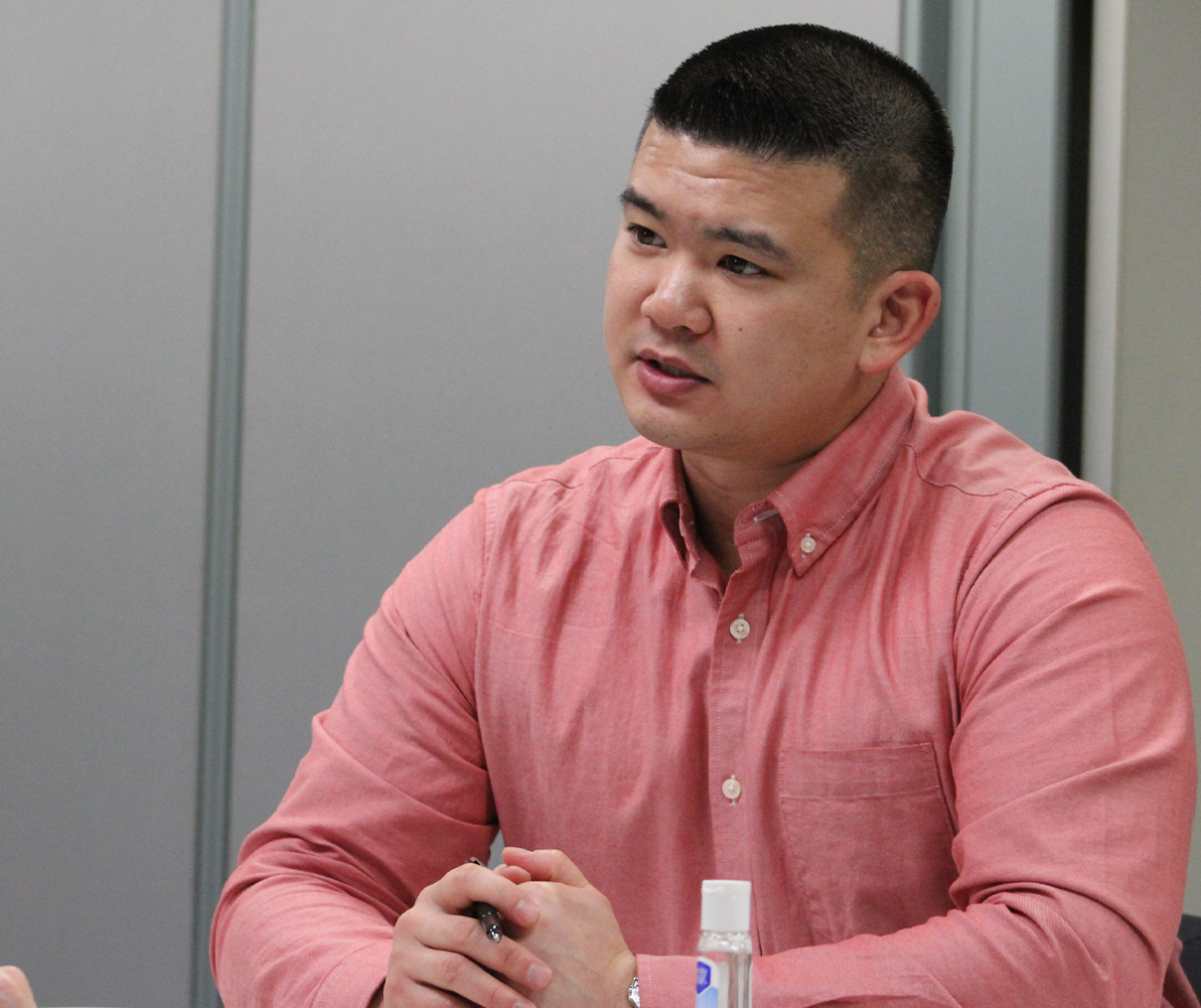 Andy Chung, Human Resources Manager, YAI
"Stony Brook's Career Center and its staff are dedicated to guiding students and alumni in finding the career path of their dreams. One of the areas that sets Stony Brook's team apart from other Career Centers is in the way they push both their students and employers to connect with each other using a collaborative approach. Stony Brook's Career Center is a valuable resource - students and employers alike are lucky to have your team working for them!"