Skip Navigation
IMAGINE Wednesdays Reading Series
Spring 2022
Join us in person in Melville Library N3045, 1 - 2:20PM 
Feb. 2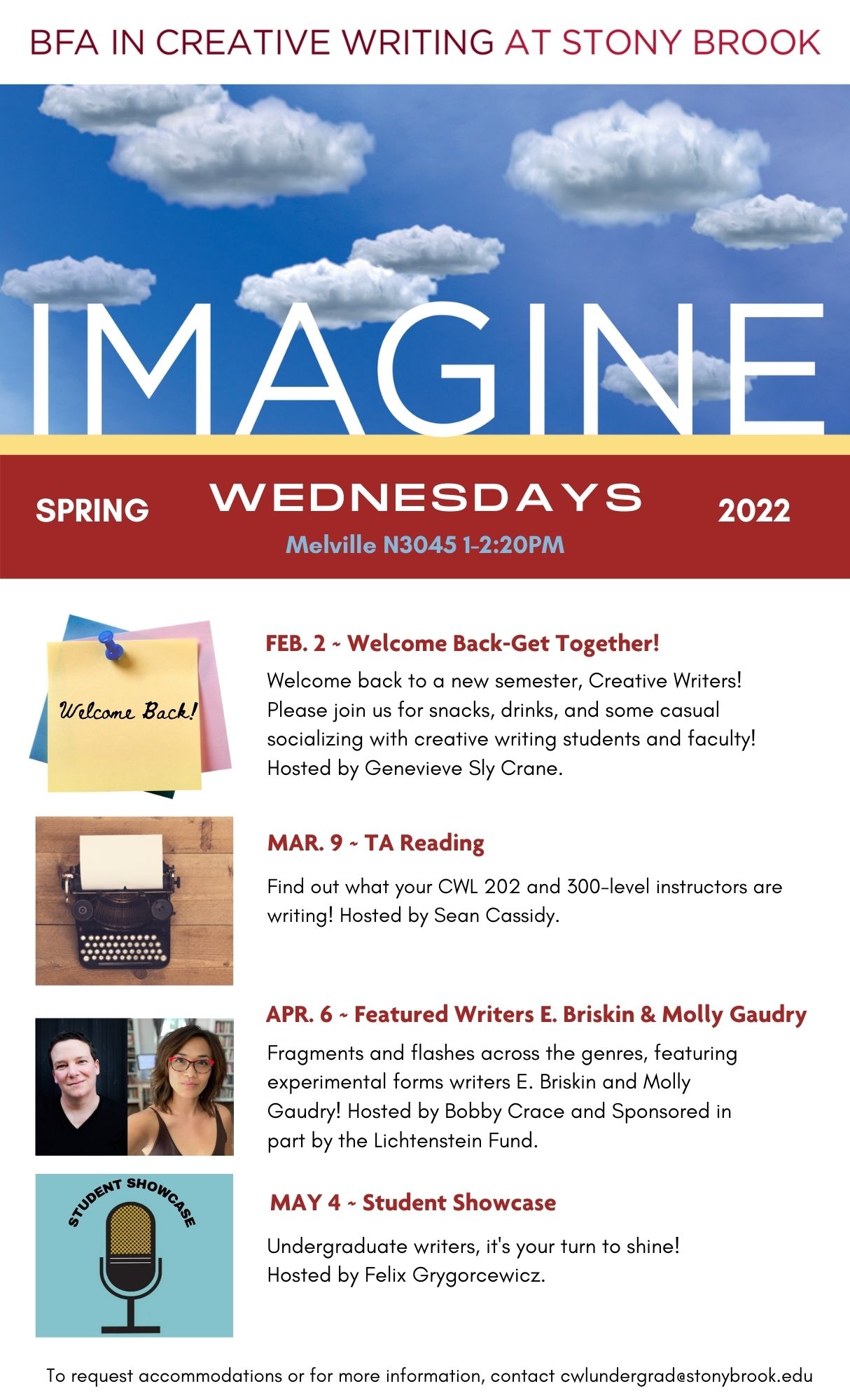 Welcome Back-Get Together!
Welcome back to a new semester, Creative Writers! Please join us for snacks, drinks, and some casual socializing with creative writing students and faculty! Hosted by Genevieve Sly Crane.
Mar. 9
TA Reading
Find out what your CWL 202 adn 300-level instructors are writing! Hosted by Sean Cassidy.
Apr. 6
Featured Writers E. Briskin & Molly Gaudry
Fragments and flashes across the genres, featuring experimental forms writers E. Briskin and Molly Gaudry! Hosted by Bobby Crace and Sponsored in part by the Lichtenstein Fund.
May. 4 
Student Showcase 
Undergraduate writers, it's your turn to shine! Hosted by Felix Grygorcewicz.