Skip Navigation
Get Ready for Summer and Fall Registration
Courses, calendars and everything else you need to know to enroll. 
In The Spotlight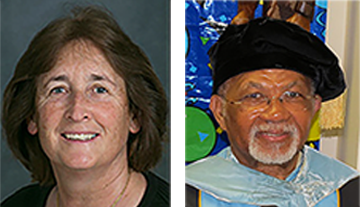 SPD Faculty Recognized for Excellence in Teaching
Professor Sue Ryan (Liberal Studies) and Professor Georges Fouron (D-TALE) are recipients of the "2021 Celebration of Teaching Awards" given by the Center for Excellence in Learning and Teaching. Find out why they were selected (and learn why we are so proud!) by reading the full story.
Workshops & Events
Webinars, presentations, and workshops