Skip Navigation
PhD Student, 2014-present
---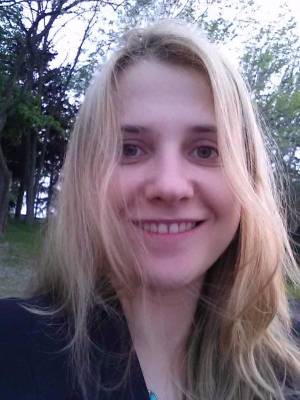 ---
BA, MA, Social Philosophy,
Saint Petersburg State University, 
Russia, 2009
Alexandra Novitskaya is a PhD candidate in Women's, Gender and Sexuality Studies and the 2018-2019 recipient of Stony Brook's Graduate Graduate Fellowship and Faculty Research Program. In 2018-2019, she is a Visiting Scholar at the Jordan Center for the Advance Study of Russia, New York University. Her research interests are at the intersections of sexuality, national identity, migration studies, and queer theory. Together with Janet Elise Johnson, she contributed a chapter on gender in Russian politics to  Putin's Russia: Past imperfect, future uncertain (Rowman & Littlefield, 2015, ed. S. Wegren). Her article "Patriotism, sentiment, and male hysteria: Putin's masculinity politics and the persecution of non-heterosexual Russians" is published in the special issue of  NORMA: International Journal for Masculinity Studies in 2017. Since 2010, she has been translating films for Side-by-Side LGBT International Film Festival (St. Petersburg, Russia). Alexandra's doctoral dissertation explores the experiences of non-heterosexual Russian-speaking migrants in the United States with a focus on their agency against the backdrop of the U.S.-Russia geopolitical power play. This project has been supported by grants from Stony Brook's Graduate Student Employee Union, University of Illinois at Urbana-Champaign REEEC Summer Research Lab, and by the Association for Women in Slavic Studies' Graduate Research Prize.