Skip Navigation
Submitting your Immunization Records

If you are planning to register for at least one in-person class, live on campus, or access in-person services or facilities on Stony Brook's campuses and have not yet completed the immunization requirements, there will be a registration hold on your SOLAR account until the required immunization records are submitted and reviewed. You cannot register for classes until that hold is removed . The registration hold will be removed once you complete and submit the requirements. Please  submit all immunization records to the Wolfie Health Portal immediately to have optimal selection of classes. 
View Step-by-step Instructions:
Step 1: Log into the Wolfie Health Portal with your NetID.
After logging in with your NetID, if you see this screen please try again after 24-48 hours.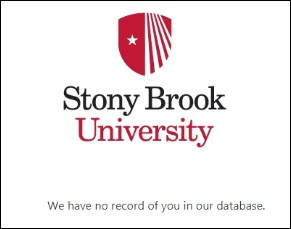 Step 2: Click the upload button located at the top of the website's toolbar.
Step 3: Scroll down and select the type of document you would like to upload.
Step 4: Select the file you would like to upload from your computer and click upload. You can see and view the documents that are on file down below.

To see a history of immunizations you have submitted and view their status, go back to immunizations at the top and click on "View History".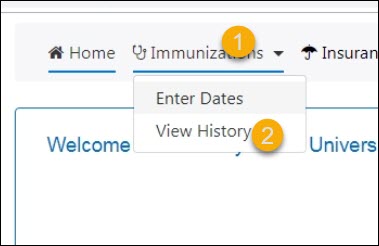 Here you can view all of the immunizations you have provided as well as their status.