Skip Navigation
Submitting Your Covid-19 Test Result
View Step-by-step Instructions:
1. After logging in with your NetID to the Health Portal, Click on "Upload" at the top of the screen and first read the uploading instructions. 
2. Depending on whether you are uploading a negative or positive Covid-19 test result, select the forms that you will be uploading.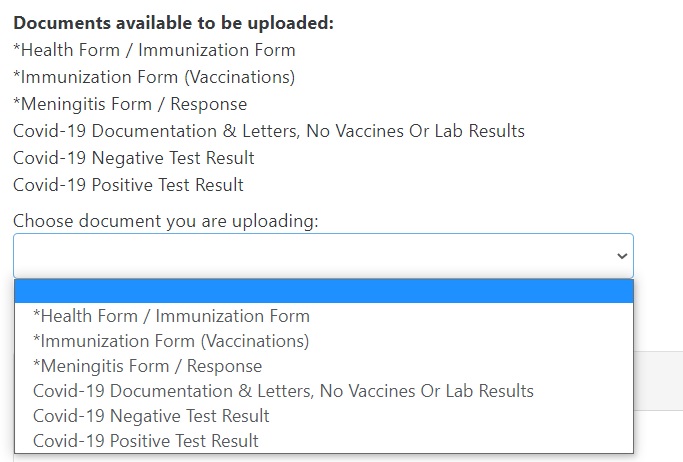 3. Once you have selected the file from your computer, click on upload. You can see and view the documents that are on file down below.

 After you click upload and see the document in Documents already on file, you have successfully uploaded your Covid-19 Test Result.