Skip Navigation
Medical Advice Line
Not feeling well? Don't know what to do?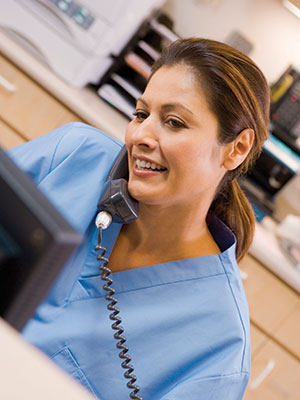 Call the Medical Advice line at 631-632-6740, option 3.
When you need help after hours, call the Stony Brook Medical Advice line. Call for advice on how to care for an illness or injury at home or guidance about whether and when to see a healthcare provider.
Students have the option of calling to speak with a registered nurse who can assist with medical concerns during times that the Student Health Center is closed, including nights, weekends and holidays. Experienced advice nurses nurse will help evaluate what's going on and offer suggestions on the next steps you should take, whether it's trying an over-the-counter medication, scheduling an appointment with SHS when the office is open, or heading straight to the Emergency Room.
This service is without cost and is only available only to registered students of Stony Brook University.
For severe or potentially life-threatening medical or mental health emergencies, call 911 or go to a local hospital emergency room.
Student Health Services receives documentation of all student calls to the Medical Advice line. This allows for continuity of care and follow-up. We may call you to check in and see how you are feeling.  This allows us to follow up on the well-being of students who need health care when we are not open.
Important Note: Please reserve after-hours calls for urgent problems. If you have a routine or minor health concern, you should continue to call the Student Health Service during regular office hours.