Skip Navigation
---
Highlighted Events
Now - May 22nd 2020
SENIOR SHOW: April 30 – May 22, 2020 
URECA Art Exhibition: April 30 – May 13, 2020 
Stony Brook University presents its annual exhibition of works by senior art majors and minors and digital art minors. The juried  SENIOR SHOW 2020 includes paintings, sculpture, ceramics, prints, photographs, digital media, mixed-media installations and works on paper by this year's graduating class.
The  SENIOR SHOW is presented concurrently in the Zuccaire Gallery with Stony Brook's  URECA Art Exhibition. This exciting annual art exhibition is dedicated to celebrating outstanding artwork created on campus by Stony Brook University undergraduate students selected by Art Department studio art faculty. 
 May 7th, 2020
Every Thursday for the rest of the semester, SBU Libraries will virtually open its doors to give any updates on library services and answer your library-related questions. Do you need help navigating library resources?  Do you need tips for effectively integrating library resources into your teaching, research, and learning? We want to keep in touch with our SBU community, so drop in and let us know how we can help you.
 This is our Virtual Campus-Wide Events Calendar, updated regularly. You can click or scroll by date to see what is happening around campus!
If your department would like us to post your event, please contact us at  studentcentersreservations@stonybrook.edu!
News & Updates
New Stony Brook President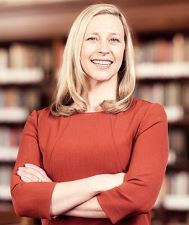 We are excited to announce our 6th president of Stony Brook University, Maurie McInnis! Currently  executive vice president and provost at the University of Texas at Austin, Dr. McInnis will assume her role as president effective July 1st. Click here to read more!  
Virtual Workshops\ Events
With our physical events cancelled through 5/15, numerous departments on campus and student engagement have utlitized virtual platforms. Please see our Virtual Events Calendar for more!
Virtual Resources - Healthier U
Virtual Resources - Career Center
Virtual Resources - Student Engagement and Activities
Virtual Offices
| Department | Phone | Website |
| --- | --- | --- |
| Athletic Bands | 631-632-4815 | |
| Campus Dining | 631-632-9374 | Dining |
| Center for Prevention and Outreach | 631-632-2748 | CPO |
| Island Federal Credit Union | 631-675-3175 | IFCU |
| Graduate Student Organization | 631-632-6492 | GSO |
| Multicultural Affairs | 631-632-7320 | OMA |
| Office of Dean of Students | 631-632-7320 | Dean of Students |
| Student Community Development | 631-632-7353 | SCD |
| Student Engagement and Activites | 631-632-9392 | SEA |
| Student Life | 631-632-9902 | Student Life |
| Student Support Team | 631-632-7320 | Student Support |
| Undergraduate Student Government | 631-632-6460 | USG |
Contact Student Centers
With Student Centers facilites gone virtual, our services are updated and available. Our staff is standing by to help bridge the gap between what has changed and what continues to stay the same!
Information Desk
(7:00AM - 7:00PM, Monday - Friday)
Student Activities Center Lobby
Stony Brook, NY 11794-2800

 631.632.6730
(8:30AM - 5:00PM, Monday - Friday)
Student Activities Center Suite 220
Stony Brook, NY 11794-2800

 631.632.4591
Email: studentcentersreservations@stonybrook.edu